The view of Hampden Park from the North End of Springfield, around 1882. Photo from Springfield Illustrated (1882).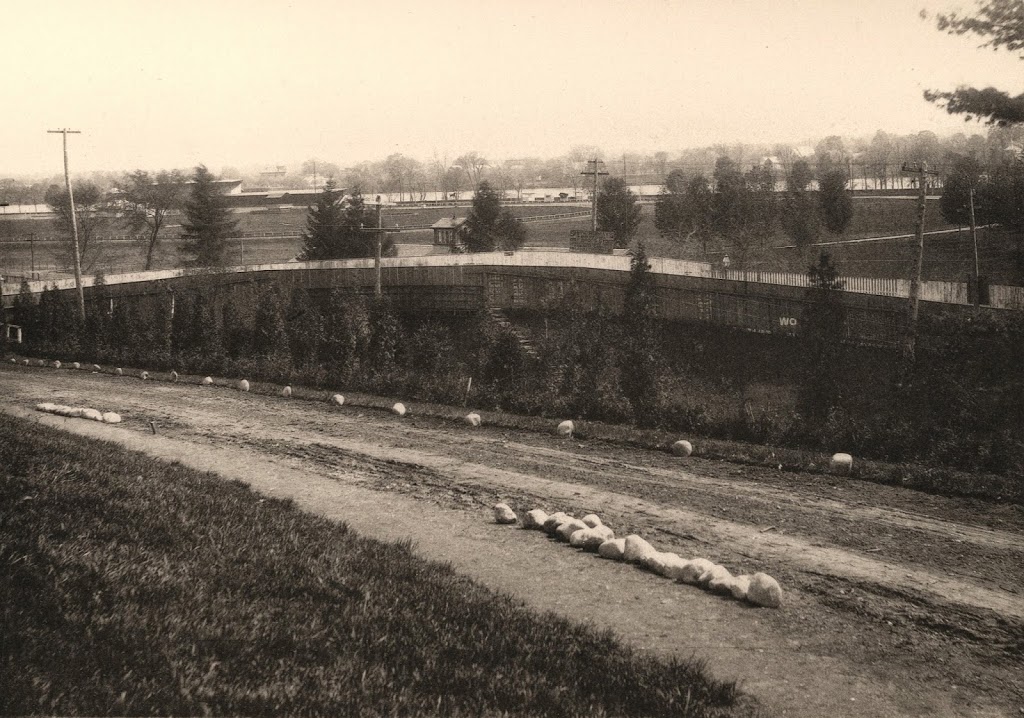 The view in 2014: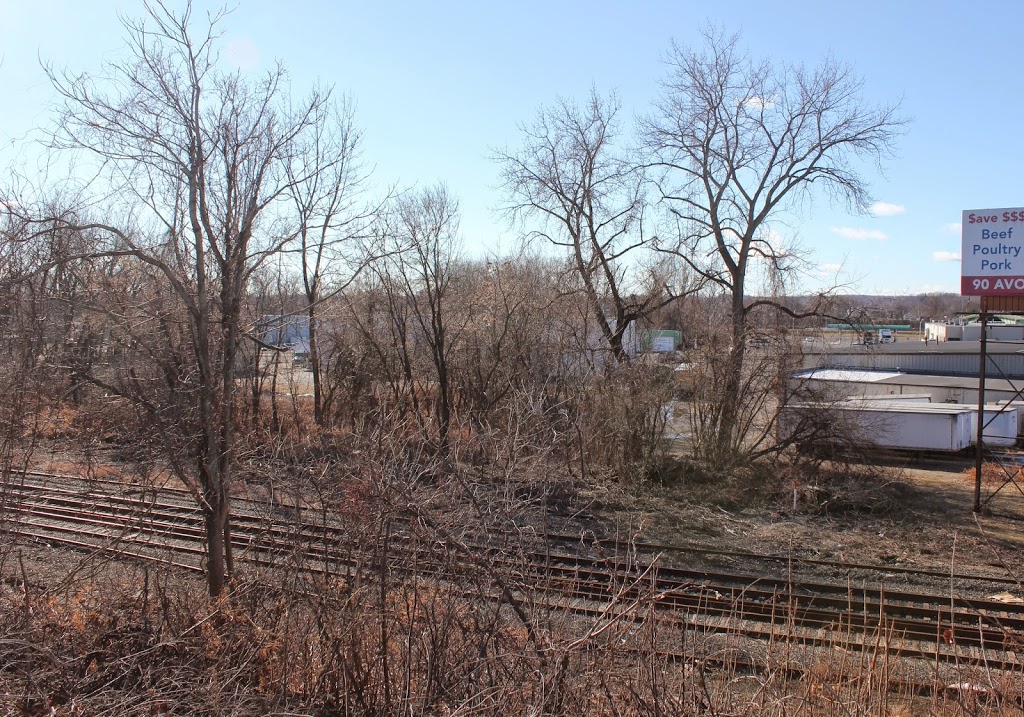 The location of the second photo isn't exact – the actual location would be somewhere in the southbound lane of Interstate 91, so I did the next best thing; I took the 2014 photo from a bridge over the highway.  Either way, not much remains the same today.  The railroad tracks are still there, as is the Connecticut River, but otherwise it's a completely different scene.  Hampden Park is visible in the distance; this was home to bicycle races, minor league baseball games, and even the occasional college football game.  A more in-depth history of the park is explained in this post.
In later years, the part of Hampden Park closest to the North End Bridge became Pynchon Park, and was the home of several different minor league teams until the 1960s.  Today, the former site of Hampden Park is now primarily industrial, with warehouses and other facilities on the spot where Harvard and Yale used to play early college football games.  Pynchon Park is now a Pride station, and can barely be seen through the trees just to the left of the billboard on the right-hand side of the photo.