Main Street in Springfield, looking toward the North End near Congress Street, around 1882. Photo from Springfield Illustrated (1882).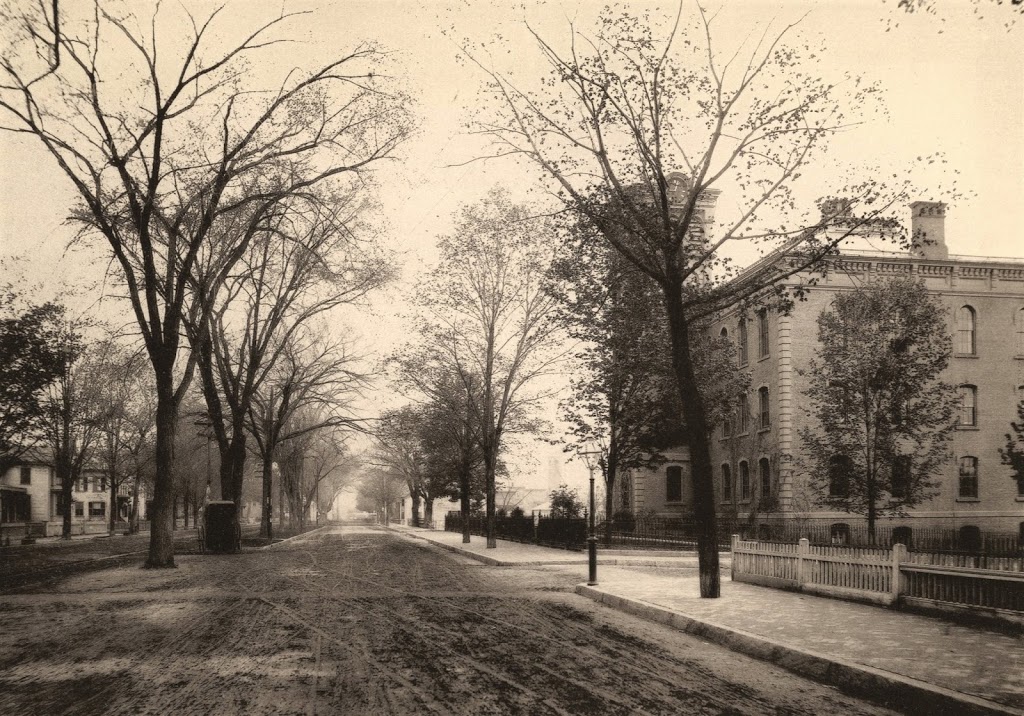 The scene in 2014: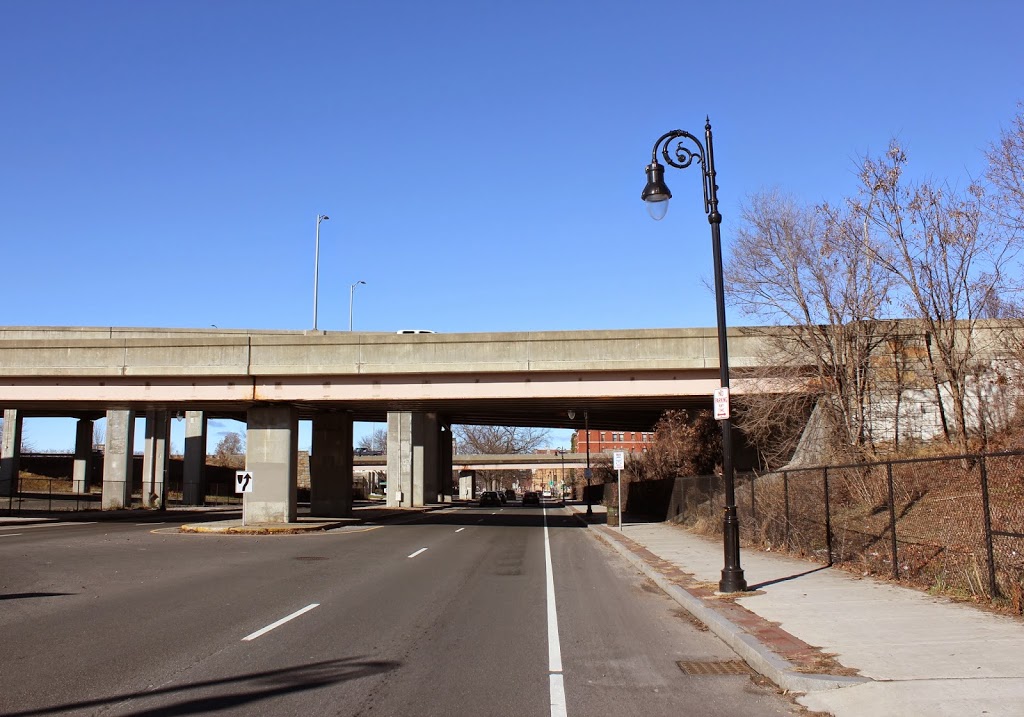 The only readily identifiable building in the first photo is on the right side of Main Street, the Hooker School, which was a grammar school that opened in 1865.  In the 1884 King's Handbook of Springfield, it is described as "the finest of the grammar-school buildings in external appearance,. for which it is indebted to its imposing tower (containing a clock with illuminated dial), as well as to the beautiful network of vines which in summer relieve the bareness of its brick walls."
The building was still being used as a school by the time the 1910 atlas was published, but by 1920 the school had moved to a different location a few blocks away.  The old building was apparently still there, though, and it was labeled as "Old School Building." Obviously, the school building is no longer there, although it was likely gone long before the interchange between I-91 and I-291 was built here.  Today, Main Street itself is the only thing left over from the first photo, although instead of trees in the median, it now has concrete supports for the elevated highway.