The building at 85-87 Elliot Street in Springfield, around 1938-1939. Photo courtesy of Springfield Preservation Trust.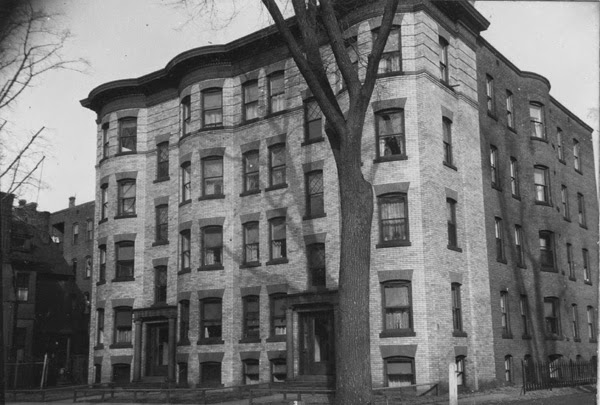 The building in 2014: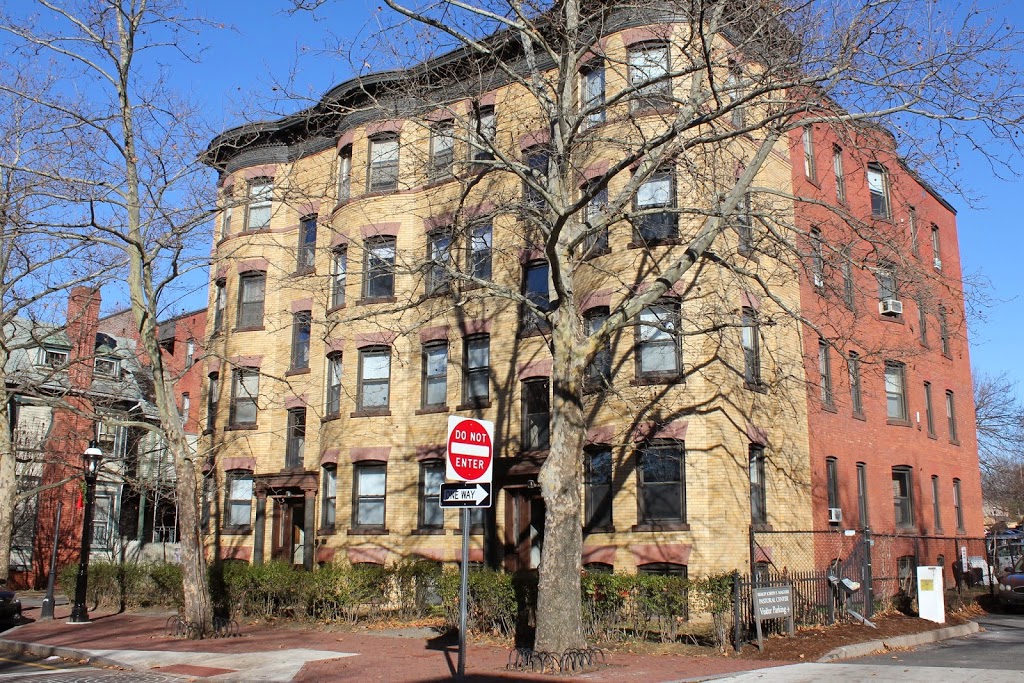 This apartment building on Elliot Street, opposite Edwards Street, was built in 1907.  During this time, many of the single and two-family buildings that once lined many of the streets in the downtown area were being replaced by larger apartment buildings, as the downtown grew and demand for housing increased.  The building was built by Gagnier & Angers, two French Canadians who built many of the apartment buildings in this part of the city in the early 1900s.  Presumably, not much changed in the buildings exterior appearance between its construction and the first photo in the late 1930s, and not much changed in the ensuing 75 years.  All of the buildings from the 1930s photo are still there, including this apartment building, the wood duplex to the left, and the brick apartment building behind it.  Together, they make up part of the Quadrangle-Mattoon Street Historic District, part of the National Register of Historic Places.