Looking north on Main Street in Springfield, toward Court Street, around 1882. Photo from Springfield Illustrated (1882).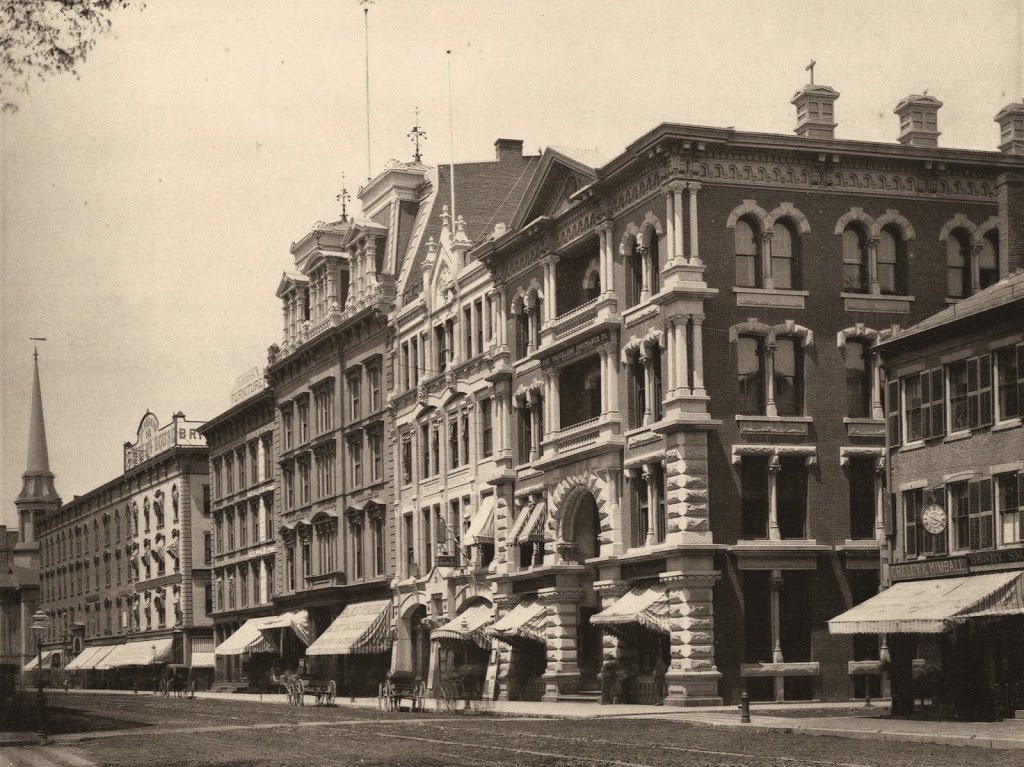 Main Street in 2014: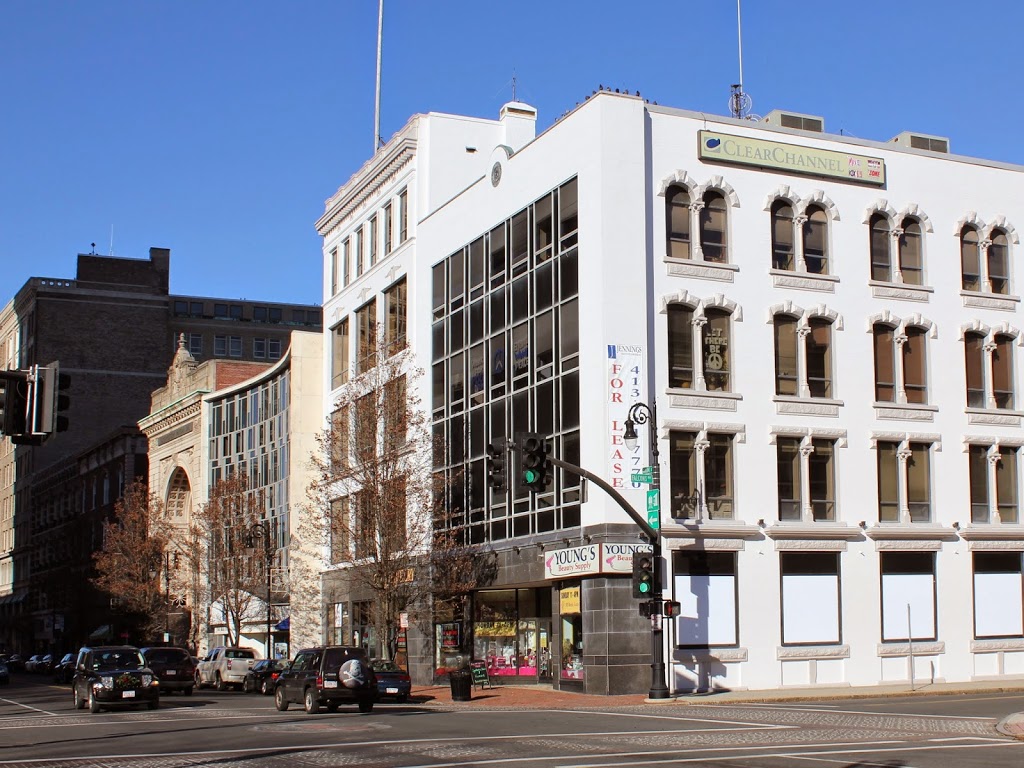 This scene is similar to the view in this post, except this one shows the view further down Main Street.  The building in the foreground is the home of the Springfield Five Cents Savings Bank, which is still there today, although its Main Street facade has been completely replaced.  However, the arches over the windows on the Court Street side clearly show that it is the same building.  Further down Main Street in the 1882 photo is the home office of the Springfield Republican, and beyond that is the Mass Mutual Building.
The commercial block furthest from the camera is the Union Block, which is seen in this post from the other side.  Two thirds of this building still exists today, although it is hard to see it in the shadows of the 2014 photo.  Finally, the steeple of the First Baptist Church, which can be seen more clearly in this post.  The church was built in 1847 and demolished in 1888, and today its former location is now Harrison Avenue where it intersects with Main Street.