Court Square in Springfield, around 1882. Photo from Springfield Illustrated (1882).
Court Square in 2014: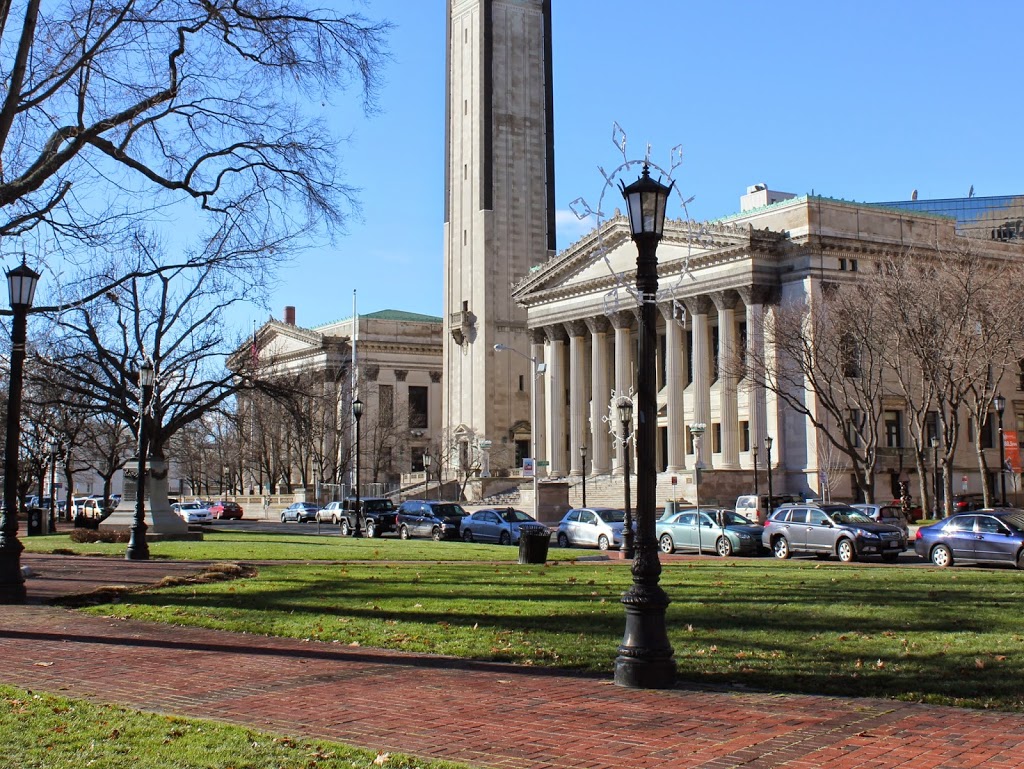 The 1882 photo clearly shows Springfield's old City Hall, which burned down in 1905 and was replaced in 1913 by the present City Hall, Symphony Hall, and Campanile tower.  On the far left of the old photo is the former Hampden County Courthouse, which by 1882 was being used by the Odd Fellows.  Today, the only constant between the two photos is Court Square itself; none of the buildings seen in the 1882 view are still there.  Even the Miles Morgan statue hadn't yet been brought to Court Square, although it would within a year or so.