North Congregational Church, seen from Mattoon Street in Springfield around 1882. Photo from Springfield Illustrated (1882).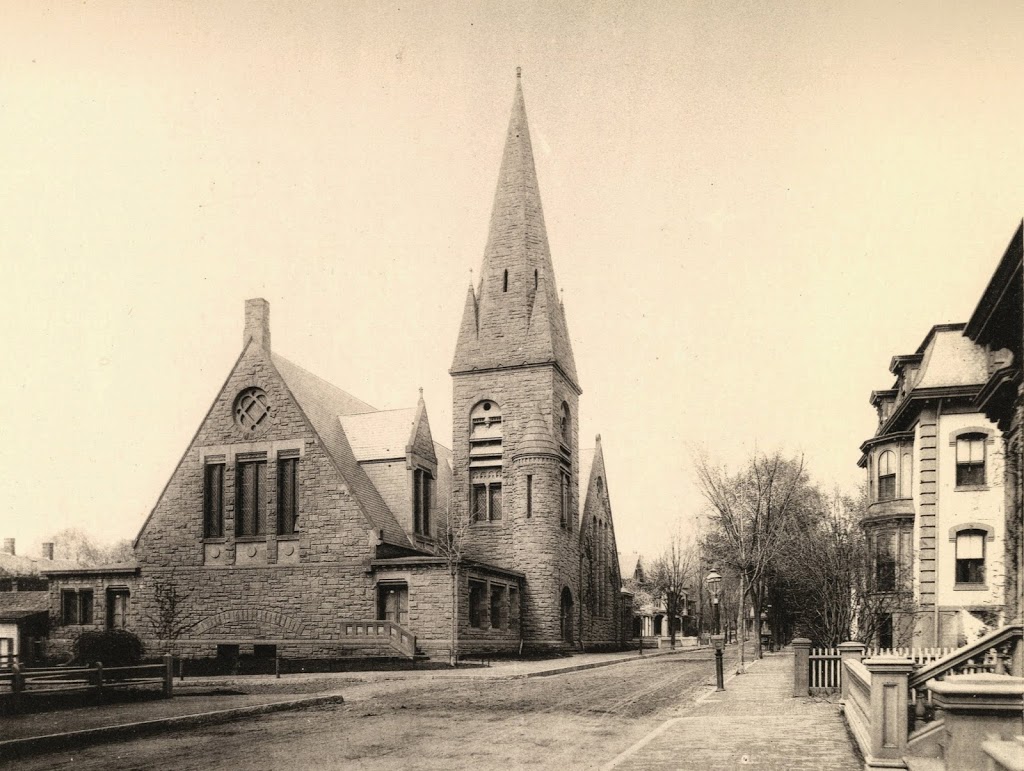 The church in 2014: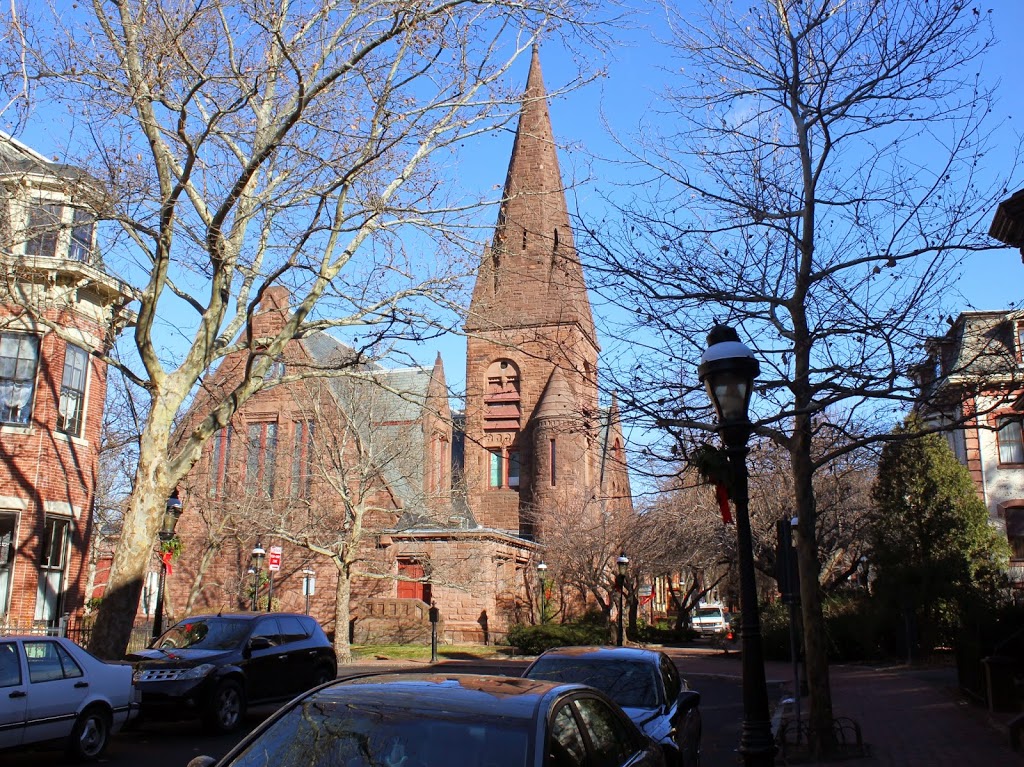 North Congregational Church wasn't too old when the first photo was taken – it was completed in 1873, and was one of the first buildings designed by noted architect Henry Hobson Richardson.  It's only a few block away from where his first building, the Church of the Unity, once stood.  Richardson also designed other buildings in Springfield, including the old Union Station on Lyman Street.  Today, aside from North Congregational, the only other surviving Richardson building in the city is the old Hampden County Courthouse.  However, the courthouse has been significantly altered, so North Congregational is his only surviving work in the city that remains relatively intact.
Over the years, the church building changed hands several times, and today it is located at one end of Mattoon Street, which is known for its elegant Victorian row houses on both sides of the street; walking down the street feels more like Beacon Hill than Springfield, and the entire street and the church today are part of the Quadrangle-Mattoon Street Historic District on the National Register of Historic Places.