Court Street in Springfield, sometime before 1905. Photo from author's collection.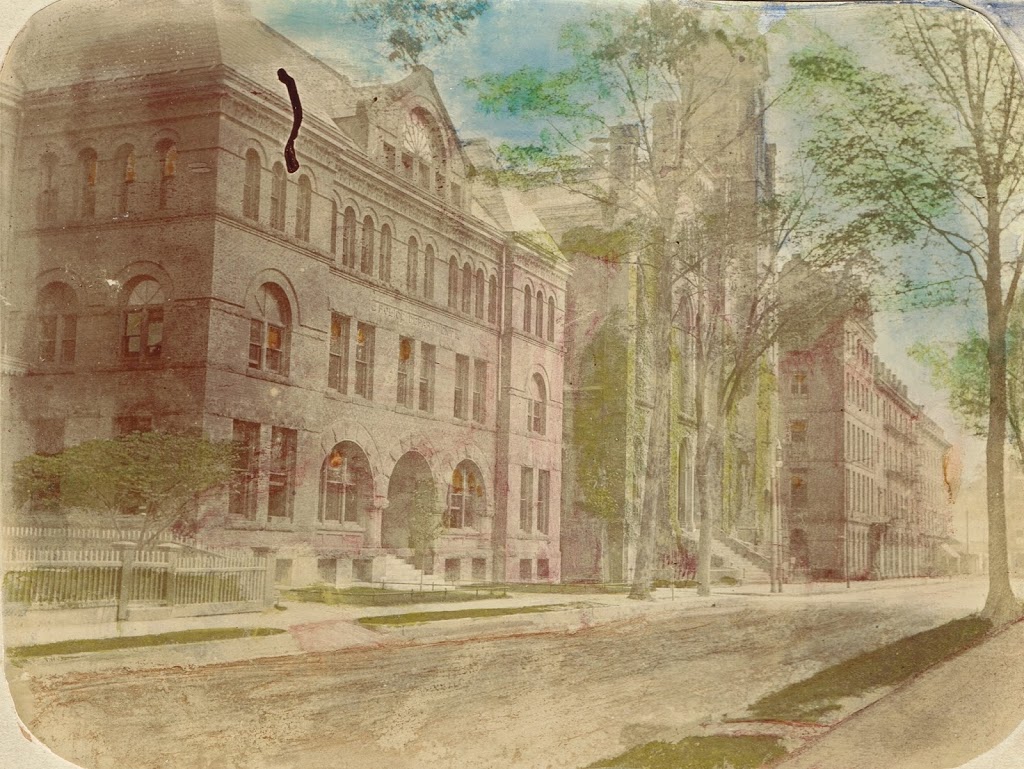 Court Street in 2014: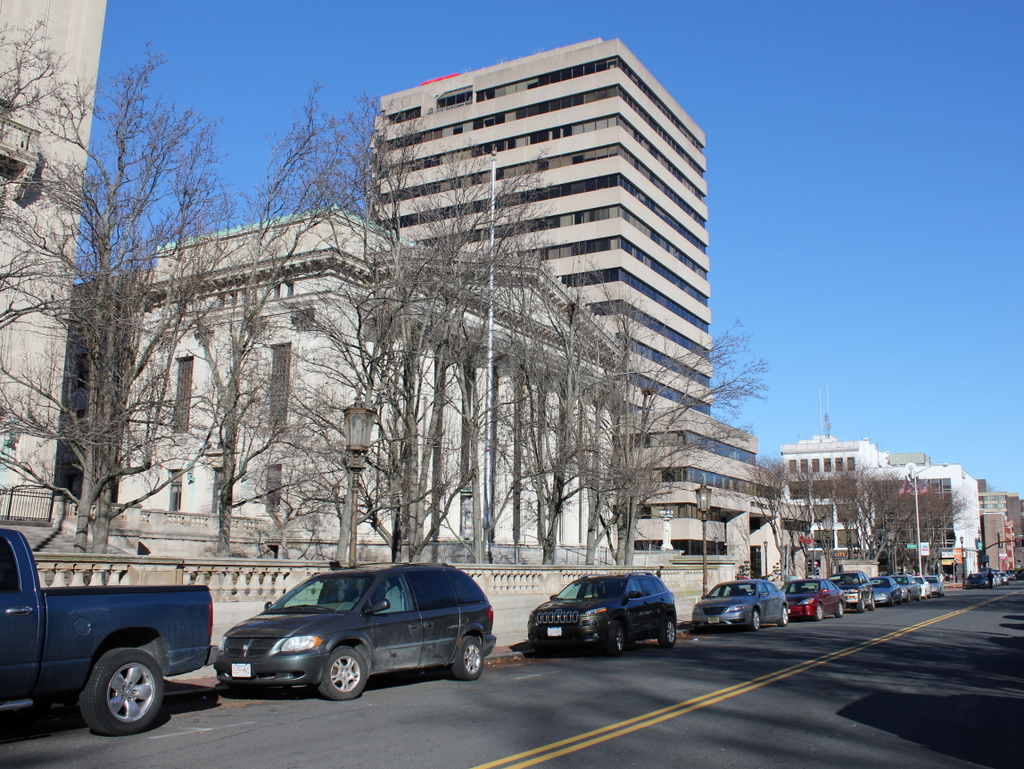 I came across the first photo in a 3-for-$1 bin at an antique store, and despite the odd coloring it provides an interesting view along Court Street from around the turn of the last century.  It is an albumen print, mounted on thick paper, and evidently colorized after processing.  There are no identifying marks on the photo, and the only way I was able to figure out the location was because I recognized the old police station and City Hall as being in Springfield.  My guess is that it was probably taken sometime in the 1890s, but it could've been anytime before 1905, when the old City Hall burned down.
To the left of City Hall, in the foreground of the first photo, is the old police department headquarters, which was later demolished to make way for the Springfield Municipal Group.  The new City Hall, which was completed in 1913, is still there, on roughly the same spot that its predecessor stood in the first photo.  The site of the former police station is now the area between City Hall and Symphony Hall, where the campanile tower is.  In the background, One Financial Plaza building looms over City Hall, between City Hall Plaza and Main Street.  The only building in the present-day scene that would've even existed when the first photo was taken is the former Springfield Five Cents Savings Bank building at the corner of Main and Court Streets, although its Main Street facade has been altered beyond recognition.