The delivery wagon for F.A. Gurney's Store, seen on Main Street in Wilbraham around 1903. Photo courtesy of the Wilbraham Public Library.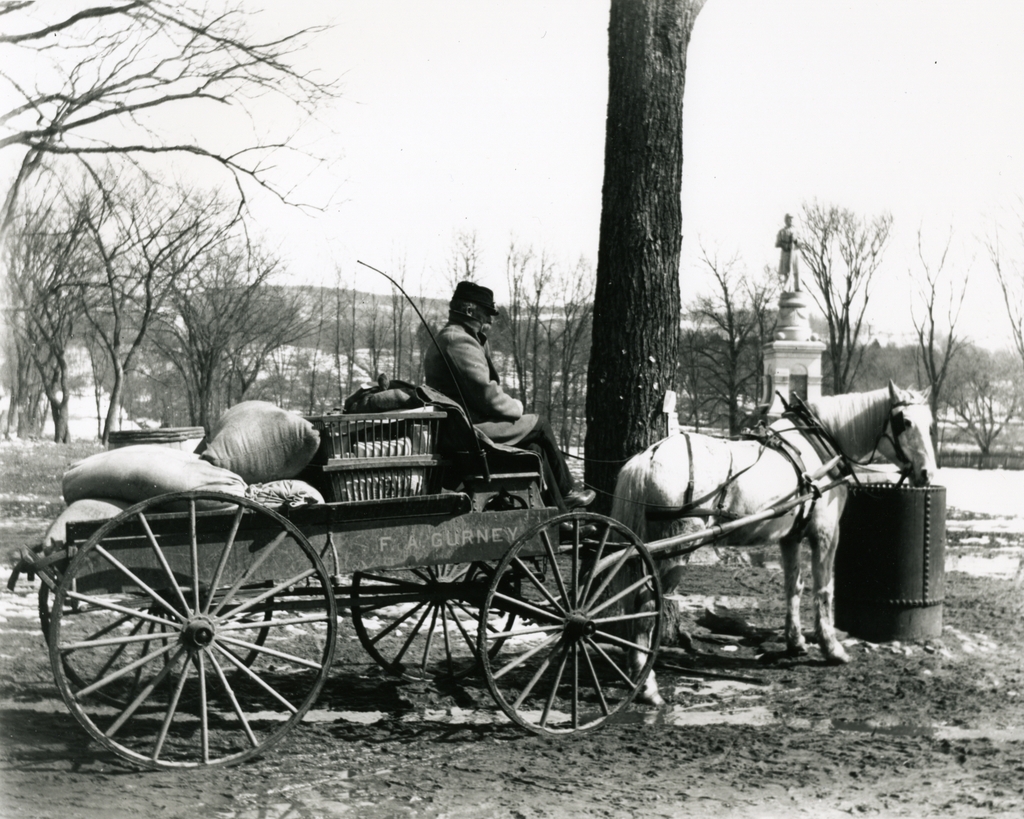 The same scene in 2015: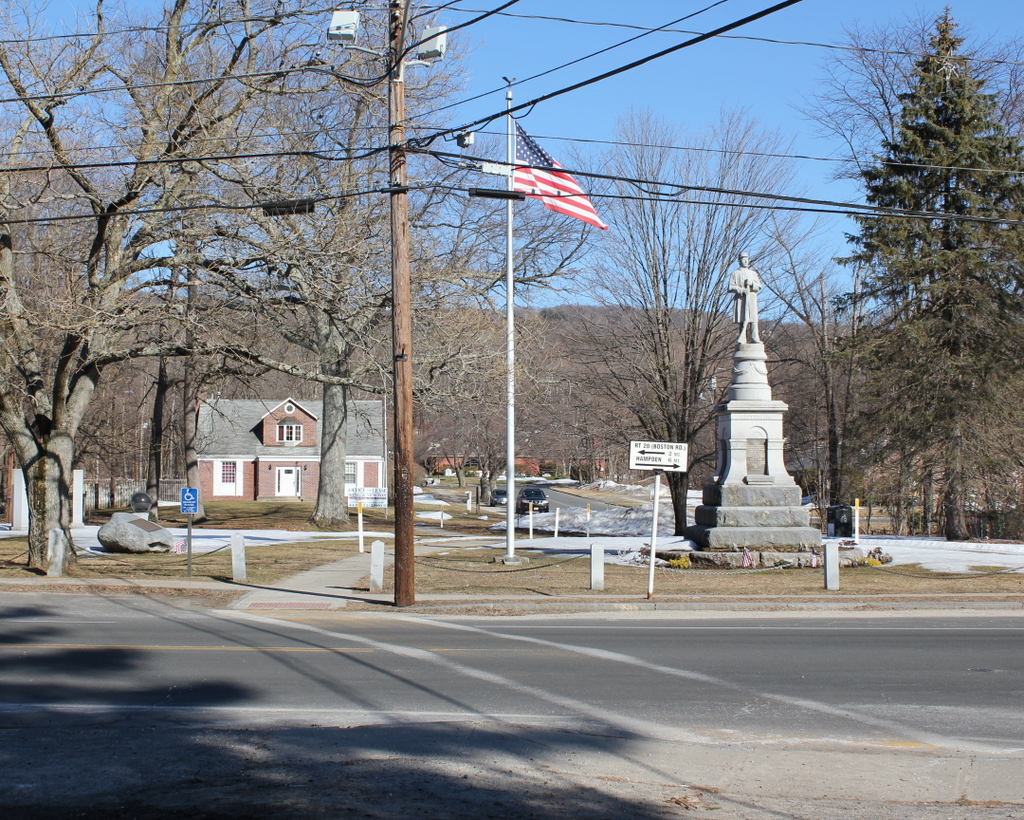 The town of Wilbraham was originally part of Springfield, located on the far eastern end of Springfield's original 1636 boundaries, where the relatively flat Connecticut River valley comes to an abrupt end at the hills seen in the distance.  When first settled in 1730, it was known as the "Outward Commons," and even earlier a part of present-day Wilbraham was given the rather hyperbolic name of "World's End," which seems to give a rather dramatic idea of how remote this area was to Springfield's Puritan settlers.
These two photos are taken in the town center, just across from Crane Park and the Soldiers' Monument.  According to the information provided by the Wilbraham Public Library, the 1903 scene shows Frank Blodgett driving the delivery wagon for the F.A. Gurney Store, a general store that was located just behind the photographer.  The destination of his goods is Sixteen Acres, just across the city line into Springfield.  Today, Sixteen Acres is a suburban neighborhood in Springfield, but at the turn of the last century it was a rural farming community, and the photo appears to have been taken sometime in late winter as the snow was melting, so the goods on the wagon were probably headed for farmers who were preparing for the coming spring.
The only obvious landmark in both photos is the Soldiers' Monument, which was dedicated in 1894.  One of the guests at the dedication was future Governor and Senator Winthrop M. Crane, whose grandmother Lucinda Brewer once lived in a house on this spot.  Lucinda Brewer married paper manufacturer Zenas Crane, the founder of Crane & Co. in Dalton, Massachusetts.  Winthrop himself was the company president, and in 1879 he obtained a contract to produce the paper for United States paper money.  The company has been producing paper for American currency ever since, and Wilbraham's Crane Park is named for the family.