The former WCA boarding house at 19 Bliss Street in Springfield, around 1938-1939. Courtesy of the Springfield Preservation Trust.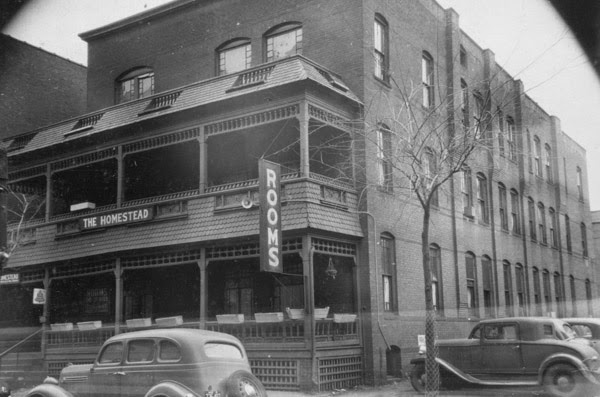 The building in 2015: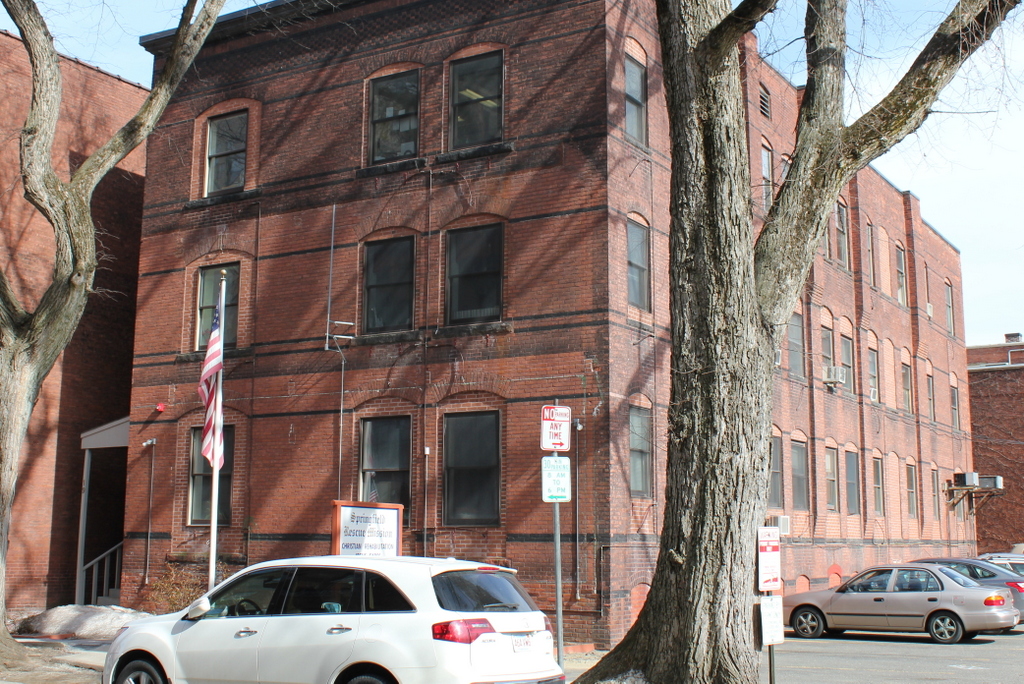 The building at 19 Bliss Street has had a variety of roles over the years.  It was built in 1884, as a boarding house for the Women's Christian Association.  As Springfield's population and economy grew in the late 19th century, so did the demand for workers.  The WCA provided a place for young, single women to live while working in the city, and this building served that purpose until the larger YWCA building was completed a block away on Howard Street in 1907.  The old building was then used as a private boarding house for many years, as seen in the first photo.  In 1962, the Springfield Rescue Mission acquired the building, and it has been used by them ever since.  There have been a few changes over the years, the most obvious of which is the removal of the front porch; the "shadow" of the porch can still be seen on the front of the building.  Another fairly recent change was the installation of new windows, which required some brick infilling of the window openings; this can be seen the clearest with the windows on the far left side.  It wasn't planned this way, but notice how the cars in both photos are in essentially the same locations, representing changes in automobiles over the course of three quarters of a century.  Also of note is the tree in the foreground, which appears to be the same tree that was there in the first photo.
However, the historic building sits literally right in the middle of the planned MGM casino, so it is among the buildings that will be demolished.  In exchange for the building, MGM purchased a new location for the Rescue Mission, the former Orr Cadillac dealership on Mill Street, which will allow the organization to expand from 40 to 60 beds.  Currently, the Bliss Street property scheduled to be the last to be demolished, sometime in December of 2015.