Looking north on Glendale Road in Wilbraham, toward the intersection of Monson Road, around 1914. Photo courtesy of the Wilbraham Public Library.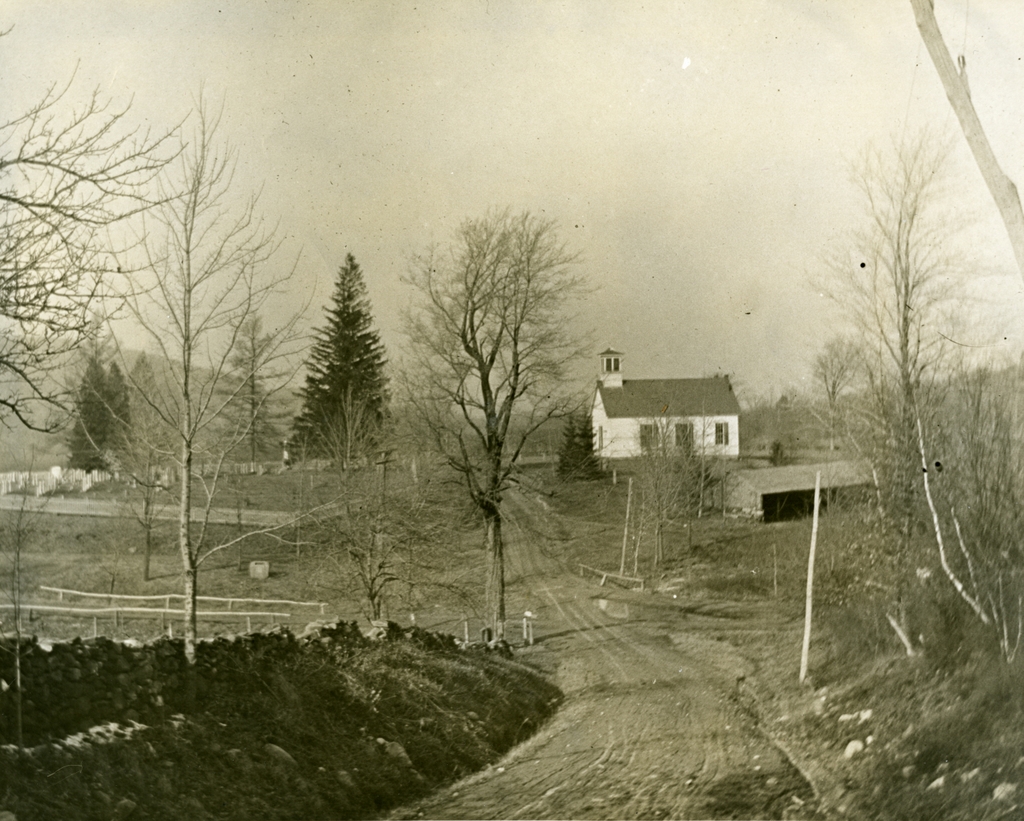 Glendale Road in 2015: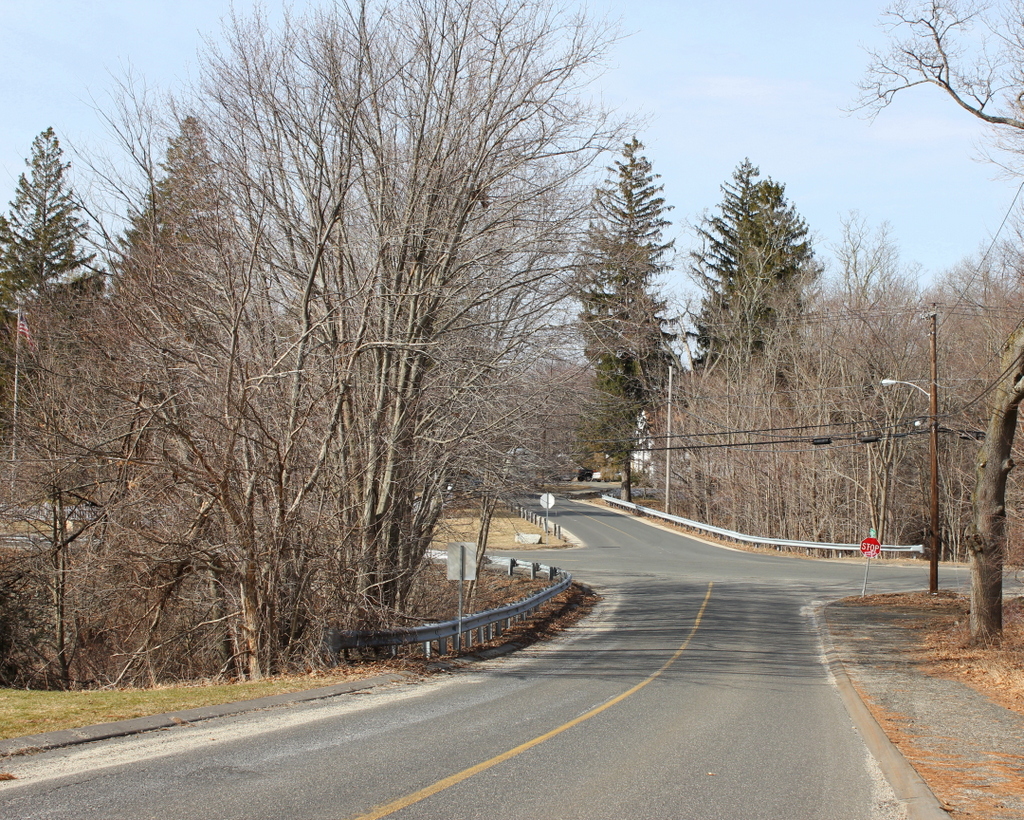 Topographically speaking, the town of Wilbraham is divided into two major sections: the western half of the town is part of the Connecticut River valley, and is mostly flat.  This was the area that was first settled in Wilbraham, as it provided decent farmland and a close proximity to Springfield.  However, the eastern part of the town is very different.  Just east of Main Street, the terrain abruptly rises, with a ridgeline over 500 feet above the center of town.  The land on the other side of this ridge is very different; it tends to be steeper, more rocky, and less arable than the valley, so this area was slow to develop.
It is this eastern section of town that is seen in these two views, an area known as Glendale.  When the 1914 photo was taken, it had a church, a cemetery, a school (out of view beyond the church), and a few farmhouses.  It was never really a village, just a crossroads.  The first photo was taken at a time when automobiles were beginning to become more common, but it's unlikely that too many would've ventured out into this area, given the condition of the roads.  The ruts in the foreground indicate that the road probably got fairly muddy, and based on looking at the slope, it appears that this section of road would probably get washed out fairly easily in a rainstorm.
The only building in this scene is the Glendale Methodist Church, which was built in 1868 to serve the farmers in the eastern part of town, who would've otherwise had to venture up and down steep grades to reach the Methodist church in the town center.  Across Glendale Road from the church, on the left-hand side of the photo, is Glendale Cemetery, which is actually substantially older than the church itself; the earliest gravestone dates to 1787.  Today, the church building is still there, barely visible beyond the trees, but the congregation itself disbanded in 2006, and the building has been vacant ever since.  Glendale and Monson Roads are still there, although the grade of the intersection has been raised substantially by filling in some of the swampy area along the stream that passes under the roads.