The old covered bridge across the Chicopee River from Springfield to Ludlow, taken from the Springfield side in 1897. Photo courtesy of the Hubbard Memorial Library.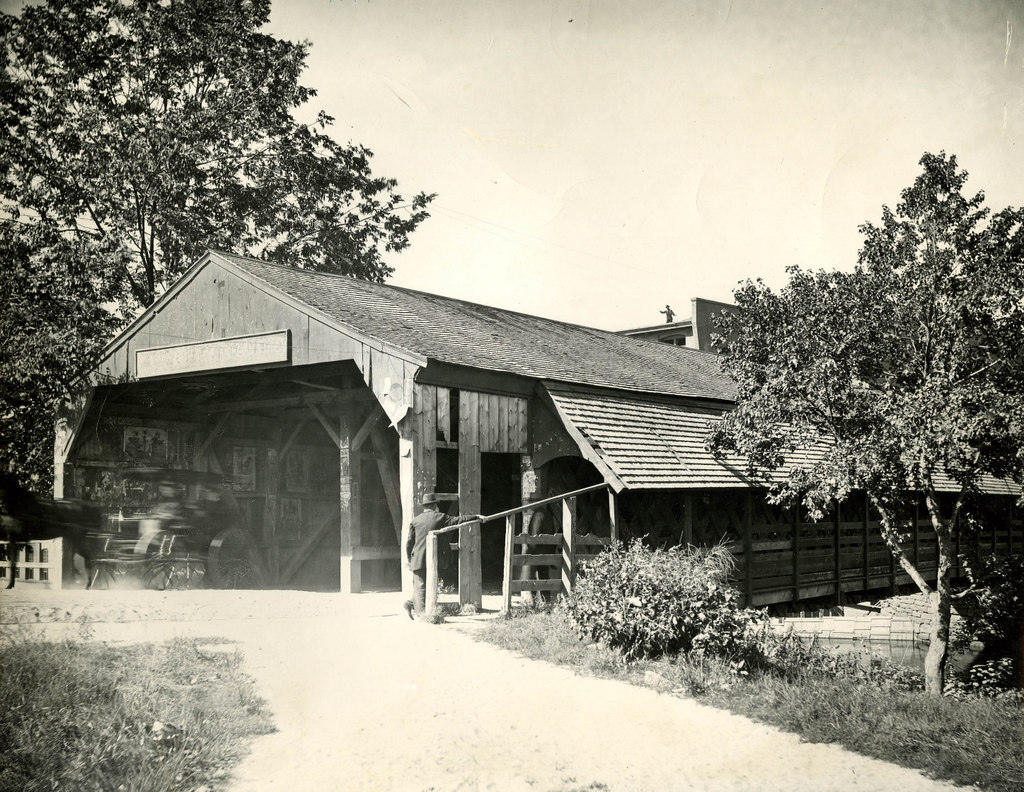 The present-day bridge in 2015: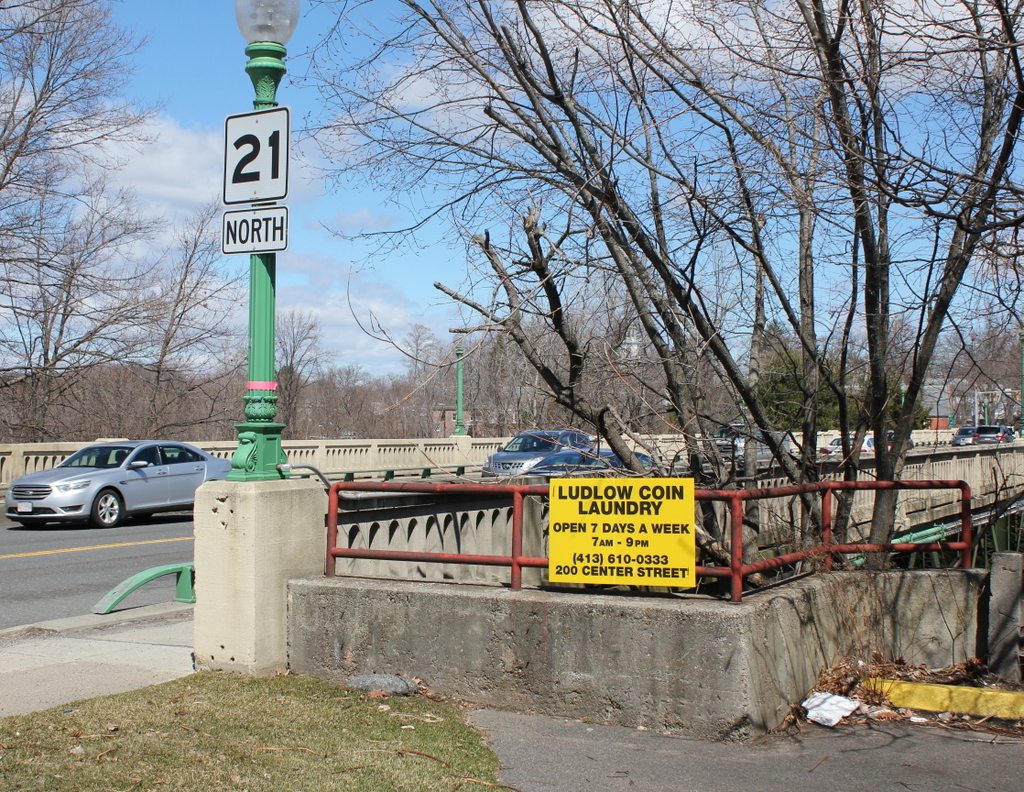 Alternately called Putts Bridge, this spot at Wallamanumps Falls on the Chicopee River has long been the site of a bridge connecting Springfield and Ludlow.  The early accounts are somewhat vague, but the first bridge was built in either the late 1780s or early 1790s.  Either way, a bridge was definitely here by 1794; prior to that, Ludlow's 500 or so residents would have to get to and from Springfield by fording the river, a task that I can't image was particularly pleasant or safe.  The bridge was constructed by Eli Putnam, hence the name Put's bridge.  However, bridges here didn't seem to have much of a lifespan; in the next 30 years, three additional bridges would have to be constructed on this site.
The 1822 bridge must have been different, because it lasted until this 1897 photograph.  By this point, though, the 75 year old bridge was starting to show its age, and the next year it was replaced with a new iron bridge.  However, the replacement didn't even last half as long as its predecessor before it was replaced by the current bridge in 1930.  Today, this concrete and steel bridge carries Route 21 across the river, and it still serves as the primary connection from Ludlow to Springfield.  The one difference in the location of these two photos is that the covered bridge was at a substantially lower elevation, so the 1897 photo would've actually been taken partway down the hill toward the river.  I could've recreated the scene from here, but I chose this location since it represents what the surface of bridge today looks like, rather than just the underside of it.