Hubbard Memorial Library in Ludlow, seen in 1903. Photo courtesy of the Hubbard Memorial Library.
The library in 2015: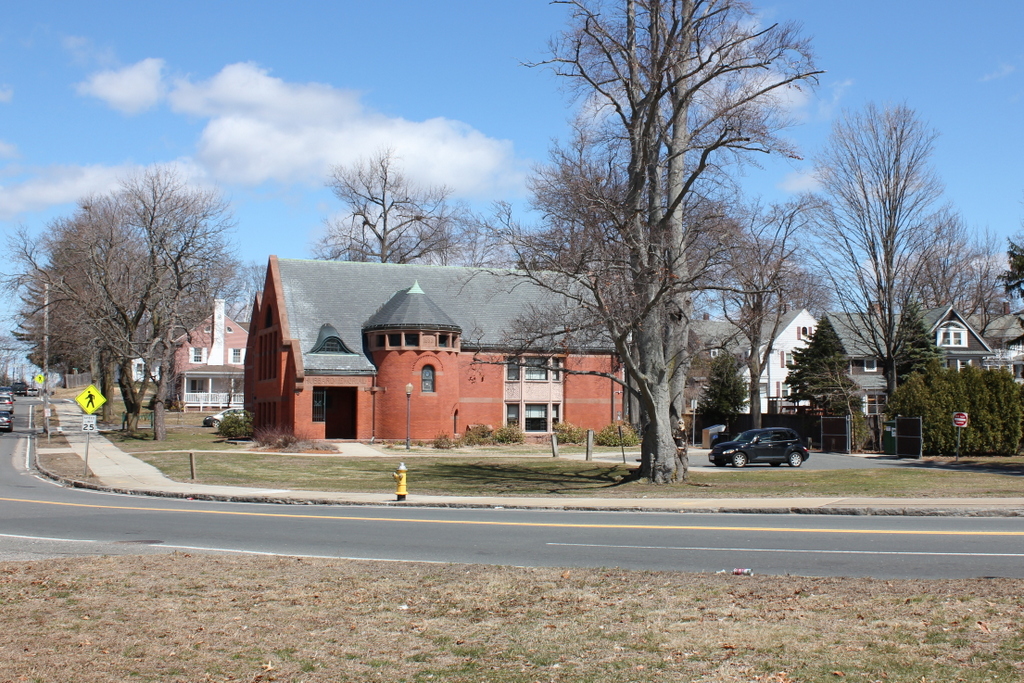 Ludlow's current public library building was built in 1889 as a gift to the town from the estate of the late industrialist Charles Townsend Hubbard, the founder of the Ludlow Manufacturing Company.  Hubbard may not have been as prolific a library builder as fellow 19th century industrialist and philanthropist Andrew Carnegie (who funded 2,509 libraries to Hubbard's 1), but he played a significant role in expanding the selection of books available to Ludlow's citizens, many of whom worked in his factory.  The first public library in Ludlow opened in 1881 with around 400 books, but when the building opened in 1889 the town accepted a donation of 1,500 books from the Ludlow Manufacturing Company.  By 1912, the library's holdings were around three to four thousand.
As time went on, the interior was altered to provide adequate room for the growing collections, although today the exterior looks essentially unchanged from the 1903 scene.  This is probably in part due to one of the stipulations in the original agreement to accept the building from the Hubbard estate, that "the building is to be forever maintained in proper repair at the expense of the town as a public library and reading room."  I don't know exactly how enforceable a "forever" clause is in this case, or what would happen if the town did decide to move the library, but stipulations aside, it is a historically and architecturally significant building that has become a Ludlow landmark, so I doubt it would be going anywhere anytime soon.