The Allyn House at the corner of Asylum and Trumbull Streets in Hartford, around 1908. Image courtesy of the Library of Congress, Detroit Publishing Company Collection.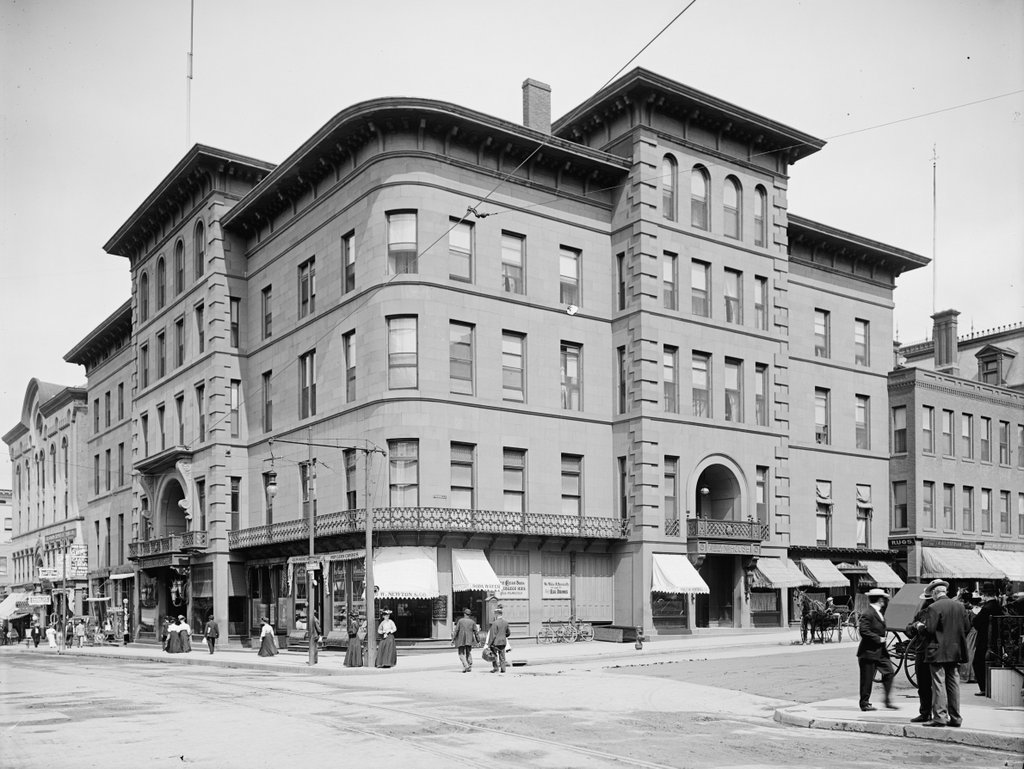 The scene in 2015: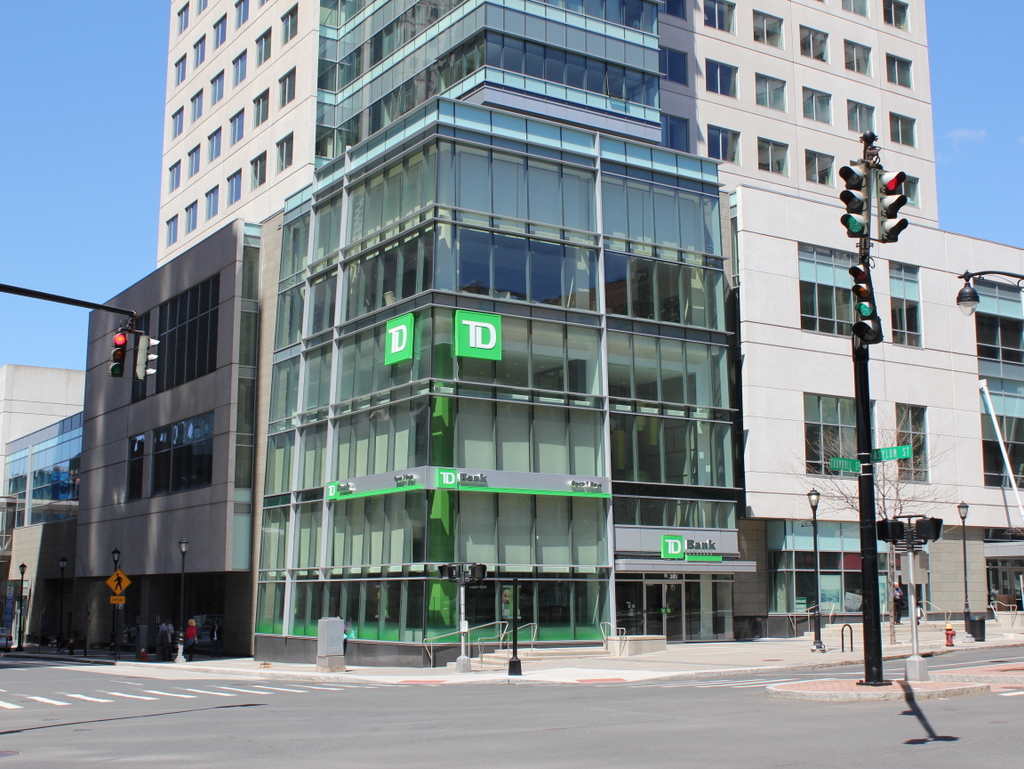 The Allyn House was built in 1857 by Timothy Allyn, and in its heyday was one of the city's premier hotels.  In his 1867 Illustrated Guide to the Connecticut Valley, Henry Martyn Burt describes it as "the largest and most elegant" of Hartford's hotels, and that "no pains have been spared to make this a first class hotel in every respect."  As built, it could accommodate almost 300 guests, many of whom were likely businessmen involved in Hartford's insurance industry, as well as politicians working and visiting the state capital.  Around the time that the first photo was taken, it was the Hartford residence of many prominent state politicians; at various times the Governor, Lieutenant Governor, Secretary of State, Treasurer, Comptroller, Attorney General, and Speaker of the House lived here.
The ground floor of the building had several stores, including the Allyn House Drugstore, which as seen in the first photo offered "Ice Cream Soda," and another sign advertises that "We Make A Specialty of Fancy Egg Drinks."  There are two bicycles leaning against the building, and based on the frames one appears to be a men's bike, and the other a woman's bike.  Perhaps a young couple stopped at the drugstore to get some ice cream soda on a hot summer day?
The building was demolished in 1960, and today the location is at the southeast corner of the large block around the XL Center.  However, one of its contemporaries survives today; the building at 105-115 Asylum Street is located diagonally across the intersection, and it was built in 1855.  It was also owned by Timothy Allyn, and architecturally bears some resemblance to the former Allyn House.  A present-day photo of it can be seen on the Historic Buildings of Connecticut blog.