The Hartford Life Insurance Company building at the corner of Asylum and Ann Uccello Streets, around 1907. Image courtesy of the Library of Congress, Detroit Publishing Company Collection.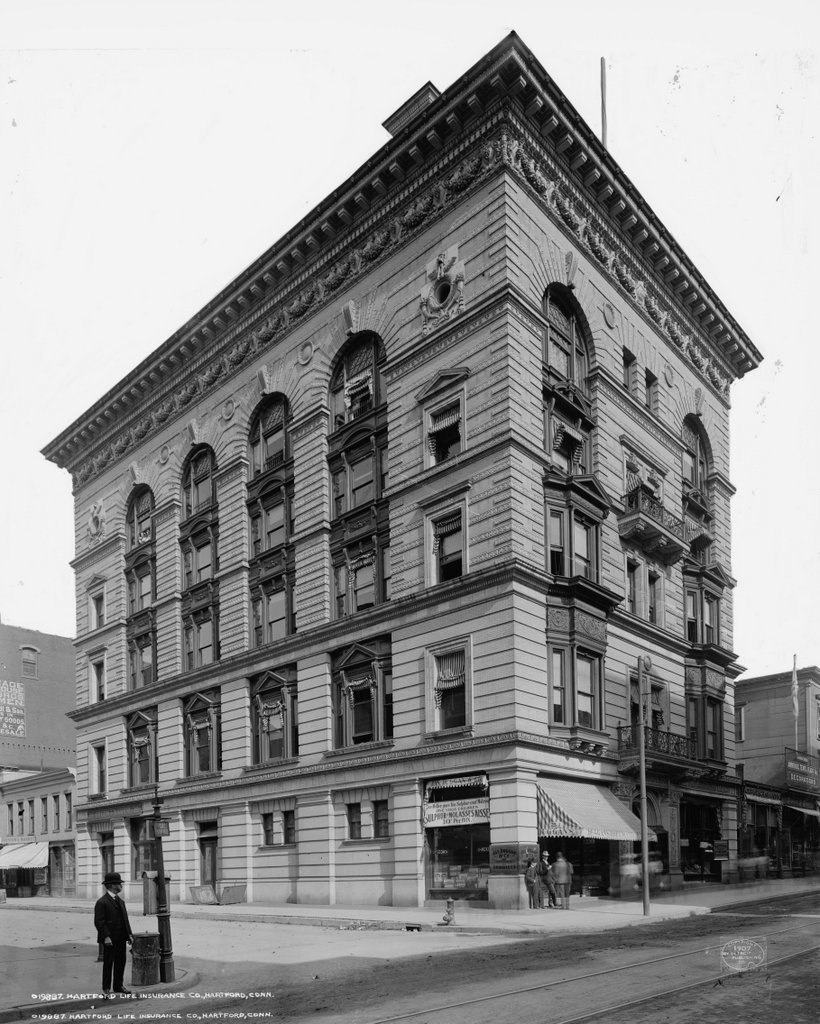 The scene in 2015: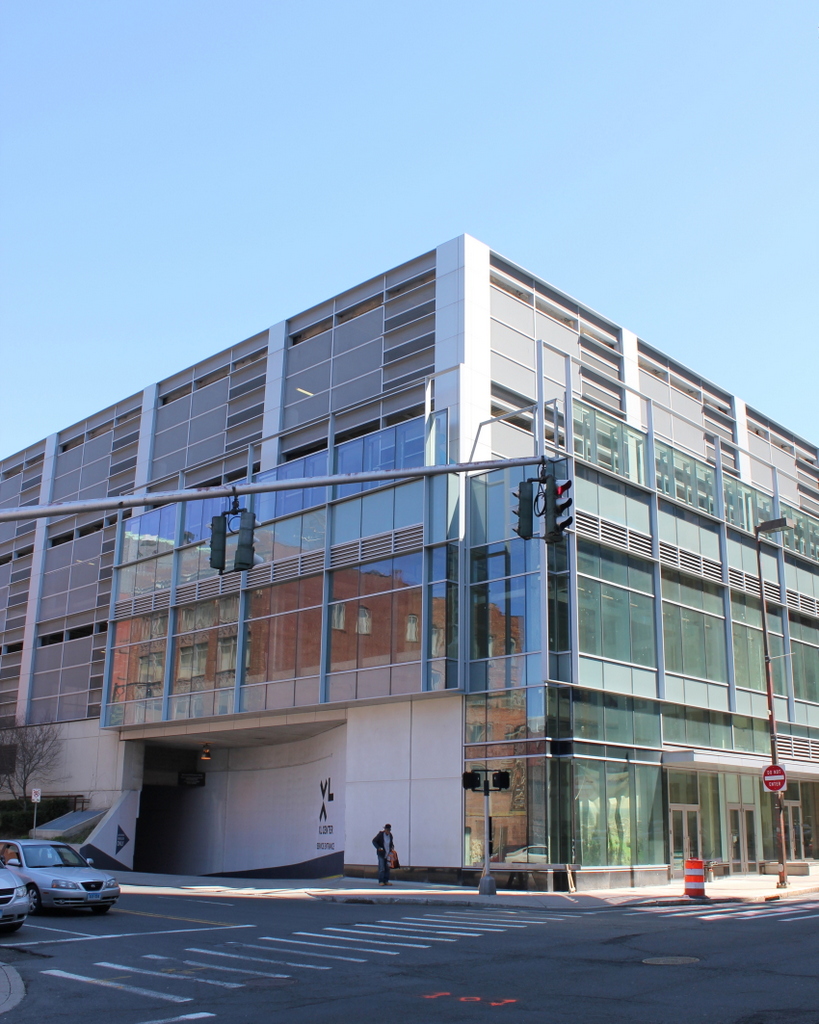 The building in the first photo was once the home of the Hartford Life Insurance Company, and it stood on the northeast corner of Asylum and Ann (today Ann Uccello, named after Hartford's first female mayor) Streets.  Aside form housing insurance offices, the ground floor also featured a number of storefronts, with the Jas. Duggan & Co. situated at the corner.  The awning advertises what was apparently a house brand medicine of likely dubious quality, called Duggan's Rheumatic Elixr.  Elsewhere in the windows, other advertisements are visible, including several for Moxie soda, which as mentioned in this post was sold as a product with medicinal benefits.
However, perhaps the most bizarre ad is the large banner just to the left of the corner, which reads "Your Mother gave You Sulphur and Molasses. Give Your Children Sulphur and Molasses Kisses."  Apparently these ingredients were once commonly taken in the spring and fall as "blood purifiers," a belief that was probably based in part on sulfur's laxative effect.  It was, like many other drugs of the late 19th and early 20th centuries (and, to an extent, today as well), marketed using all sorts of vague claims about benefiting the liver and kidneys, curing malaria and "blood troubles," and in general "maintaining bodily vigor and health."
Today, the site of the building is now part of the large block that makes up the XL Center, formerly the Hartford Civic Center.  The arena opened in 1975, and was home to the NHL Hartford Whalers before the team moved to Raleigh and became the Carolina Hurricanes.  Today, the facility is used by the Hartford Wolf Pack minor league hockey team, and is often used by the University of Connecticut basketball teams for important games.