The Hartford Fire Insurance Company Building, at the corner of Trumbull and Pearl Streets around 1900-1910. Image courtesy of the Library of Congress, Detroit Publishing Company Collection.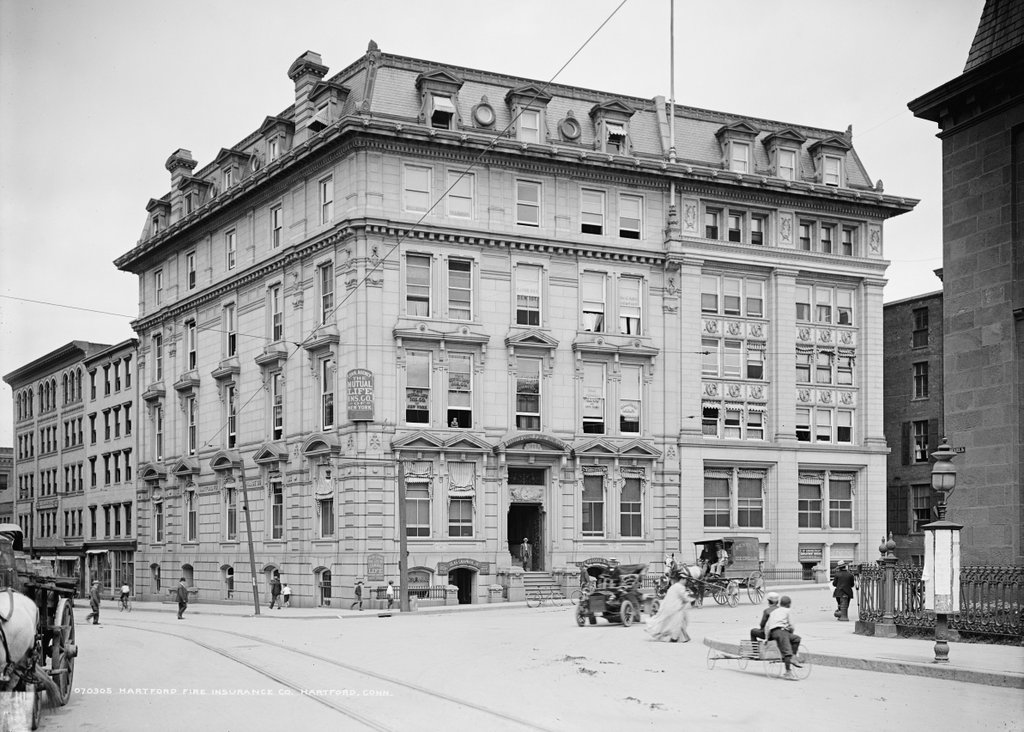 The scene in 2015: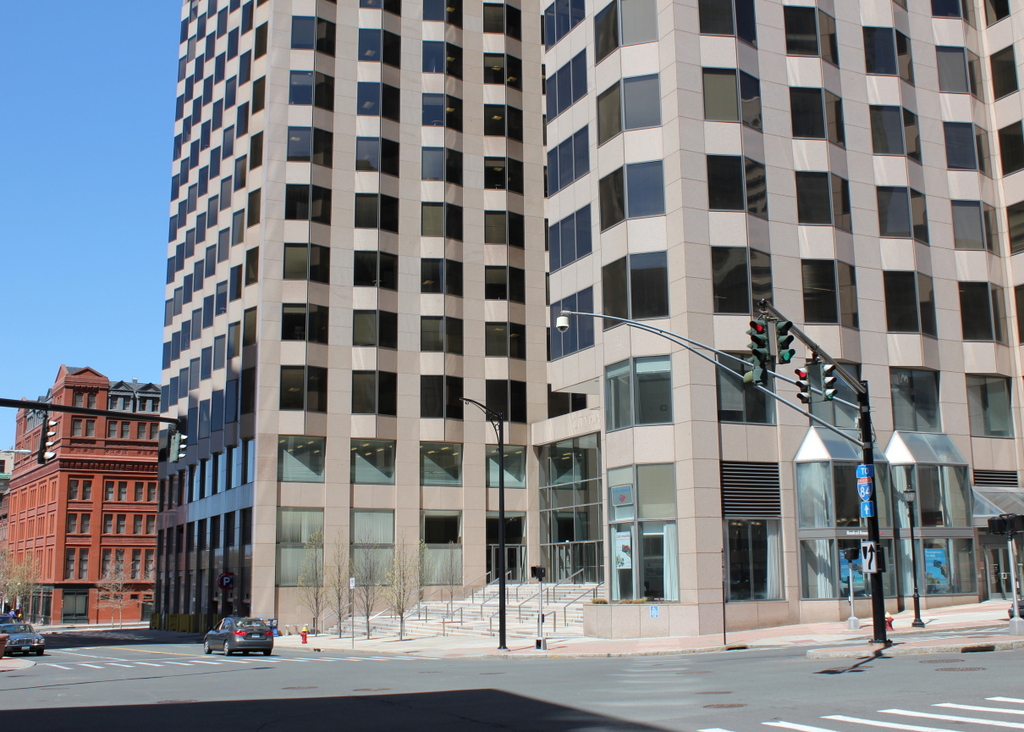 Hartford is often regarded as one of the world's major insurance centers, and one of the first companies here was the Hartford Fire Insurance Company.  It was founded in 1810, and in 1869 the company built this building at the corner of Pearl and Trumbull.  The left-hand side of the building is clearly older; the addition to the right was probably put on in the late 1890s or early 1900s.  However, the company continued to grow, and in 1921 they moved to a new location in Hartford outside of downtown.  I don't know when this building was demolished, but today a modern skyscraper sits on the site of the old insurance building.  The company is still located at the site they moved to in 1921, although they have changed names.  They are now The Hartford Financial Services Group, Inc., but they are better known as just The Hartford.
The street scene in front of the building is interesting; it captures the era in which automobiles and horse-drawn carriages shared the streets.  Here, a car takes a left turn from Trumbull onto Pearl Streets; the blurriness of the car and the woman in the white dress give the impression of a car taking a sharp turn at a decent speed while a pedestrian hurries across in front of it.  Behind the car is a carriage with "Besse's Ice Cream" written on the side.  A 1904 ad from Printers' Ink indicates that "Besse caters for Weddings, Parties, Banquets and gatherings of all kinds," so perhaps the two men driving the carriage are heading to such an event.  The most unusual method of transportation in the photo, though, seems to be the thing that the two boys are riding in the right foreground – it looks like a wooden crate with four bicycle wheels attached to it.