The Corning Fountain in Bushnell Park in Hartford, around 1905. Image courtesy of the Library of Congress, Detroit Publishing Company Collection.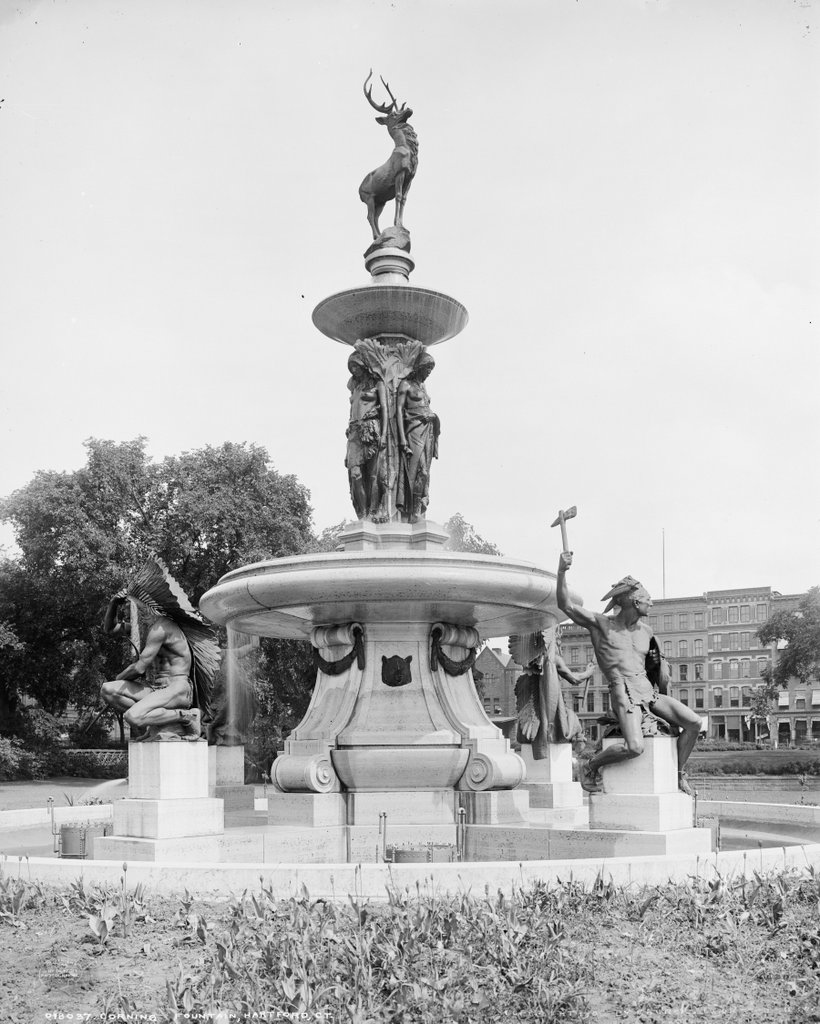 The fountain in 2015: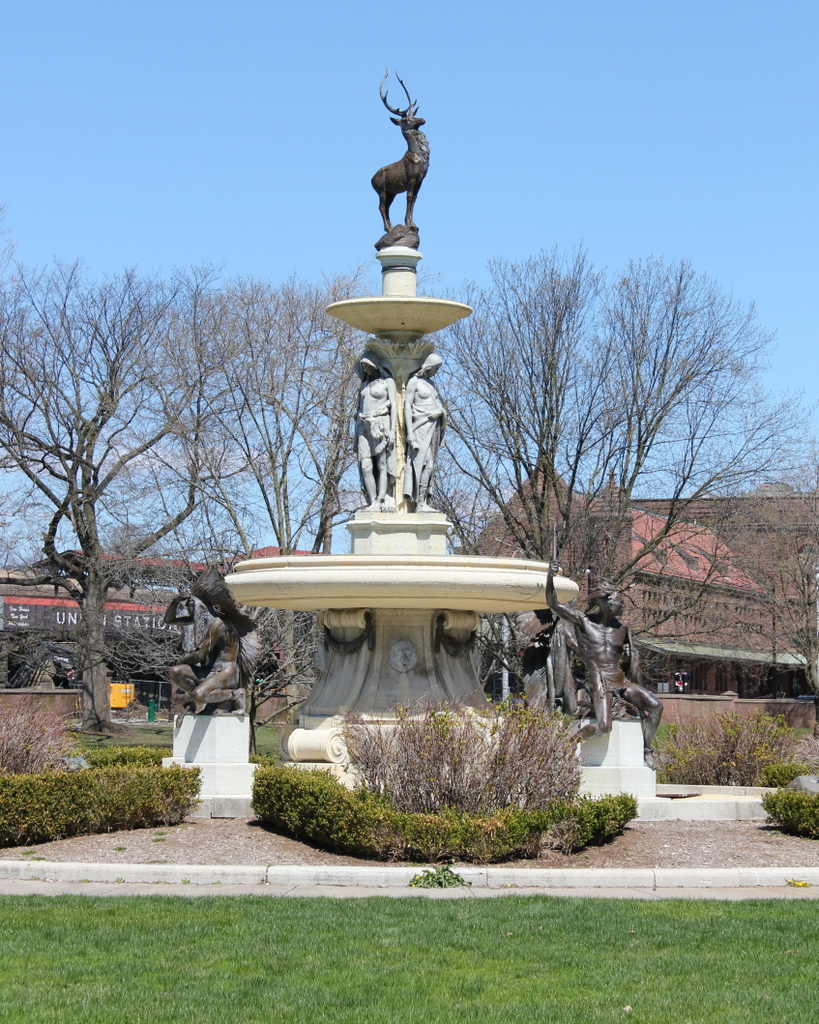 The Corning Fountain was given as a gift to the city of Hartford in 1899 by John J. Corning.  It was designed by J. Massie Rhind, and features Native Americans representing local tribes, with a deer on top.  The city's name literally means "hart ford," as in "a place where deer cross a river," so the hart or stag has become a symbol of the city.  Not coincidentally, the animal is also the symbol of The Hartford investment and insurance company.  The statue is located in Bushnell Park, a large public park that was created in the 1860s.  Prior to the construction of the park, this area was a fairly polluted industrial area.  Corning's father operated a grist mill on the spot where the statue now sits, and the statue was given by his son in his memory.