Looking north on Main Street in Hartford from near the corner of Pearl Street, around 1905. Image courtesy of the Library of Congress, Detroit Publishing Company Collection.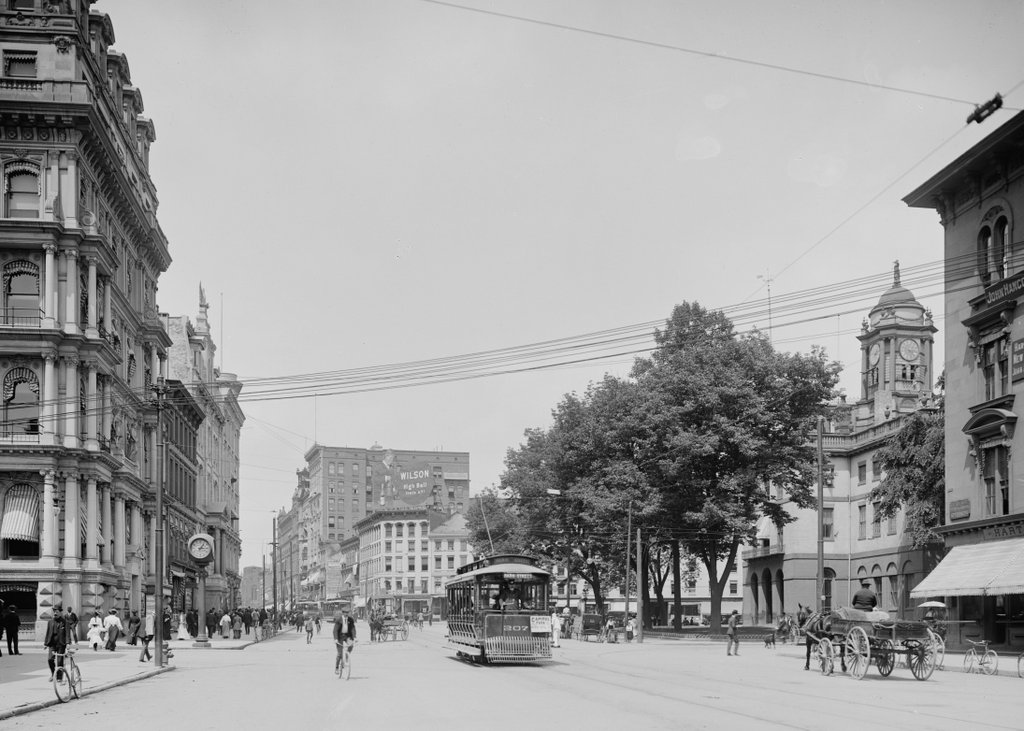 Main Street in 2015: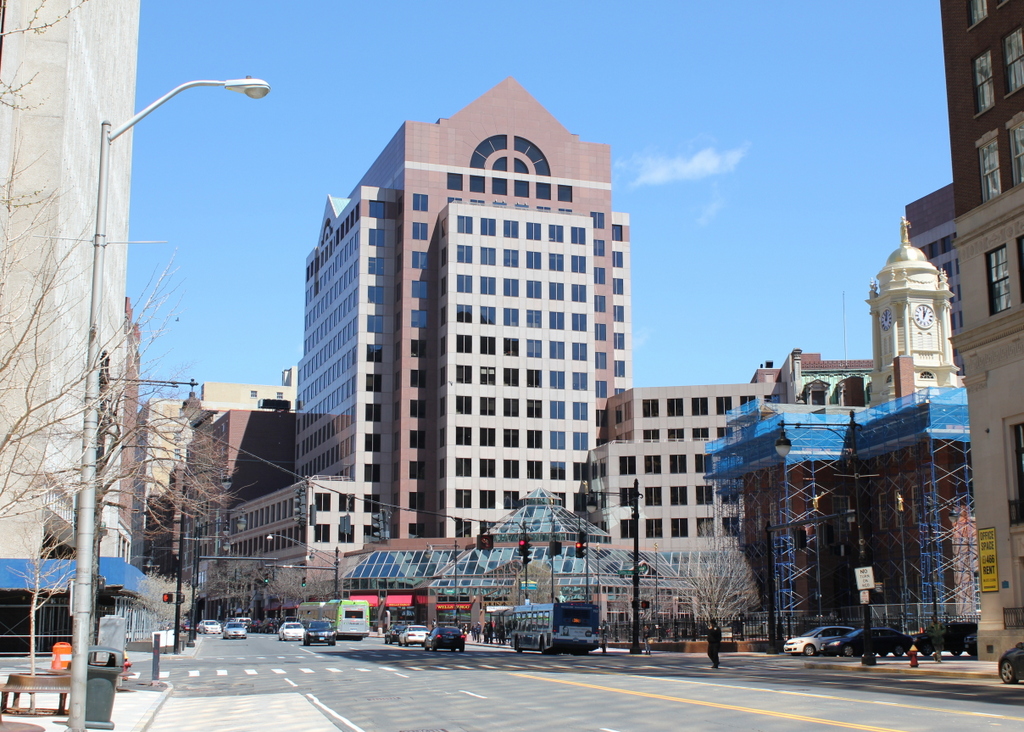 Not much remains the same between these two views of Main Street in Hartford, although one of the few surviving buildings also happens to have been probably the oldest from the 1905 photo – the Old State House, on the right-hand side.  Built in 1796, it was substantially older than all of the other buildings in the foreground in 1905, but today it is double the age that it was back then, and all of its neighbors have long since been replaced by modern skyscrapers.  The only other survivors from 1905 are a couple buildings in the distance.  One of these is the tall building the left-center of the 1905 scene.  At the time, it towered over the other buildings on Main Street, but today it is literally in the shadows of its neighbors, and is barely noticeable in the 2015 scene.
Aside from the changes in buildings, the two scenes also show the differences in transportation.  The trolleys of 1905 have been replaced by buses, bicycles are not nearly as common on Main Street today as they were 110 years ago, and there are far fewer pedestrians walking along the street (although granted the 2015 photo was taken on a Saturday – a weekday scene would probably look busier).  Also in the first photo is a large billboard just to the left of the center, with the words "Wilson High Ball that's all!"  Wilson was a blended whiskey brand, and in between the two photos alcohol went from being legal, to being illegal, and then back to being legal again.  The company apparently survived Prohibition, but like the building that once featured its billboard, it doesn't appear to be around anymore.