Looking north on Market Street from East Court Street in Springfield, c.1892.  Image from Picturesque Hampden (1892)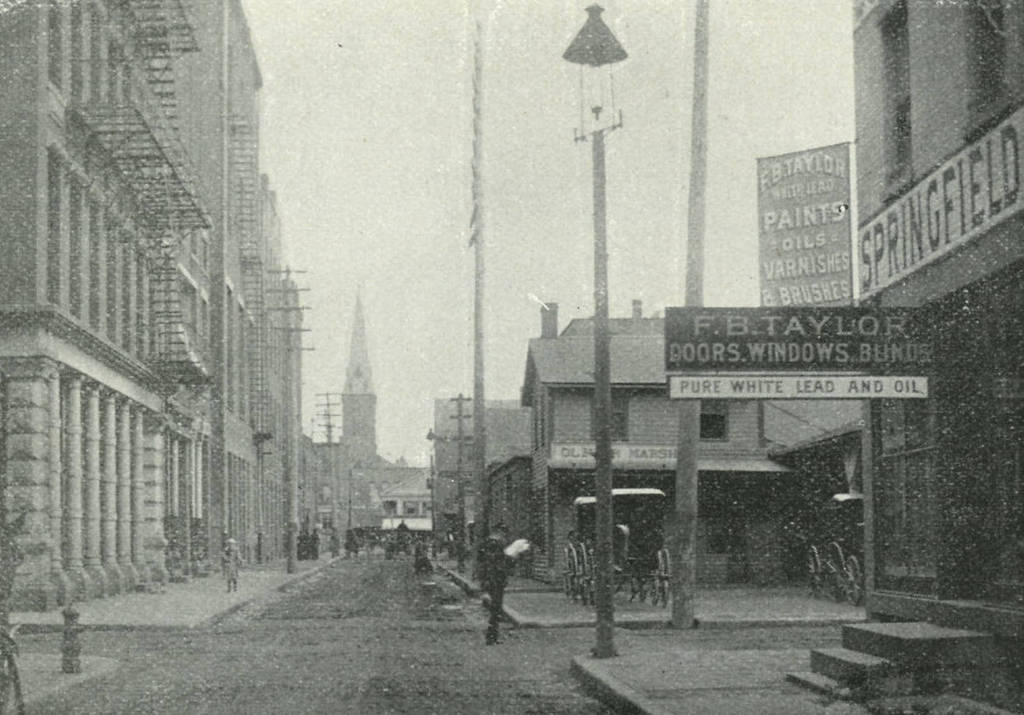 Market Street in 2015: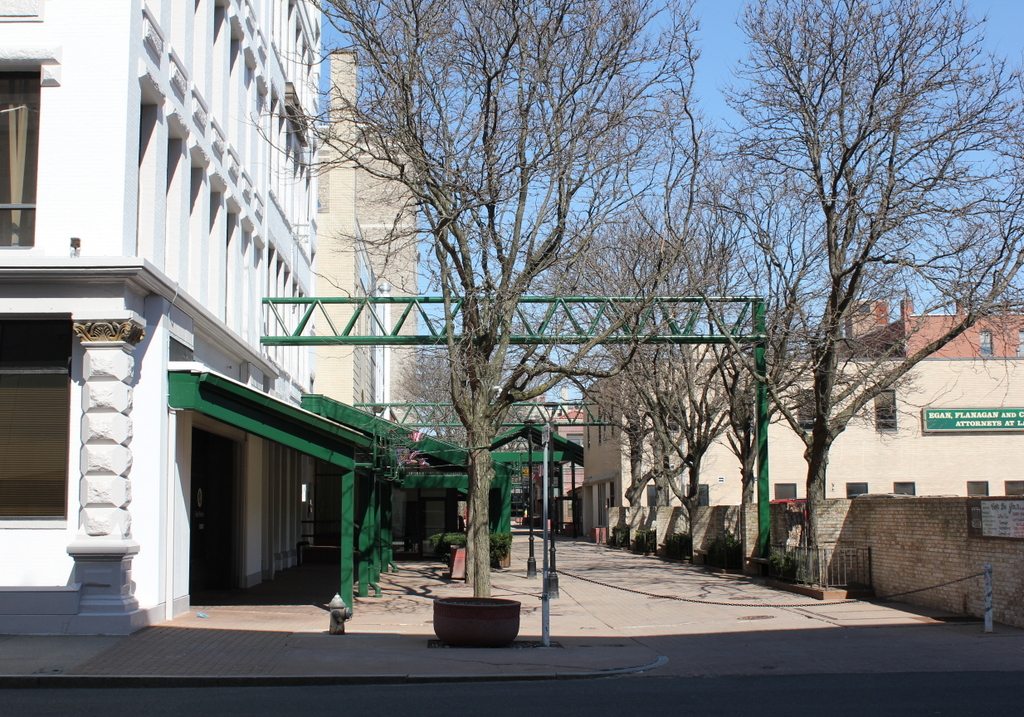 Market Street once ran parallel to Main Street from State Street to Harrison Avenue, and these two photos show the northern section of the street toward Harrison Avenue.  This was never a major thoroughfare in the city – in fact, in the 1892 photo it looks more like an alley running behind the buildings on Main Street.  Today, the southern section of Market Street no longer exists at all; the section from State Street to East Court Street is now part of the MassMutual Center.  North of here, the street still exists, but it is a pedestrian-only walkway.
Most of the buildings from the first photo no longer exist.  On the right-hand side, F.B. Taylor once supplied builders with doors, windows, lumber, and paint; today this spot is occupied by the MassMutual Center.  In the distance is the steeple for Trinity Methodist Episcopal Church, which once stood on Bridge Street.  Today, the congregation still exists at the large stone church on Sumner Avenue.  The only building in the first photo that survives today is the Springfield Five Cents Savings Bank building, seen on the far left.  The Main Street facade of this building has since been substantially altered, but from the rear it is still recognizable as being the same one.