Looking north on Main Street in Wilbraham, with the First Congregational Church in the center, taken around 1900-1911. Image courtesy of the Wilbraham Public Library.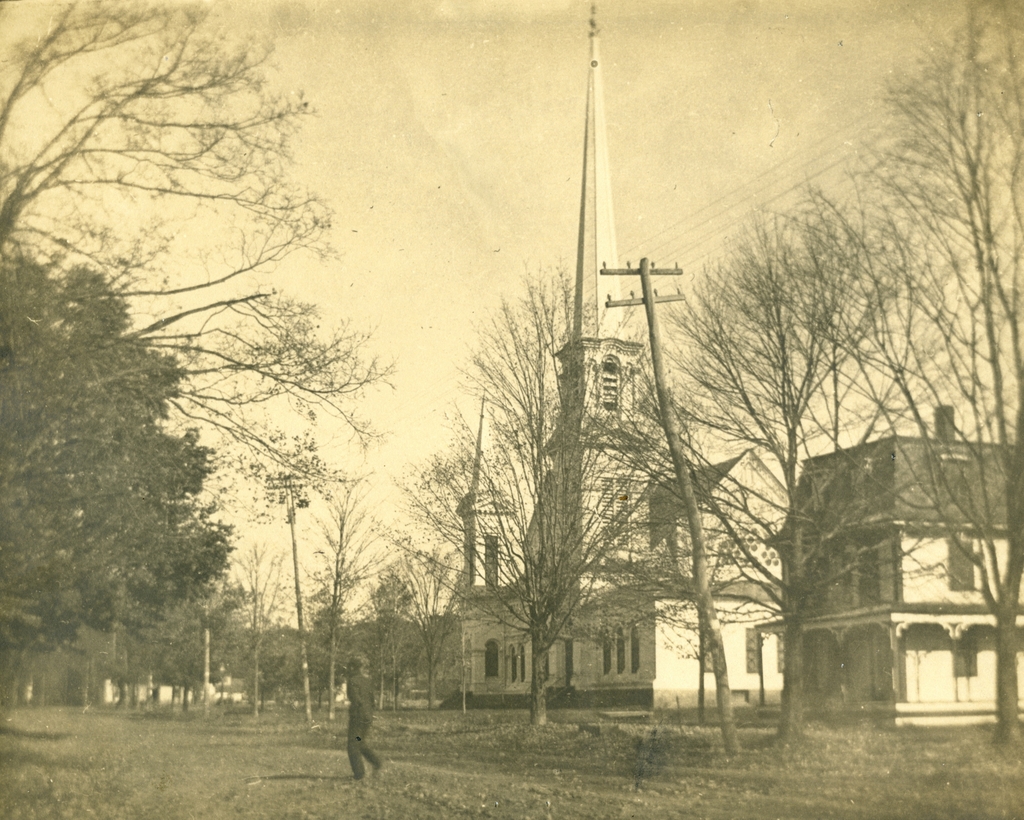 Main Street in 2015: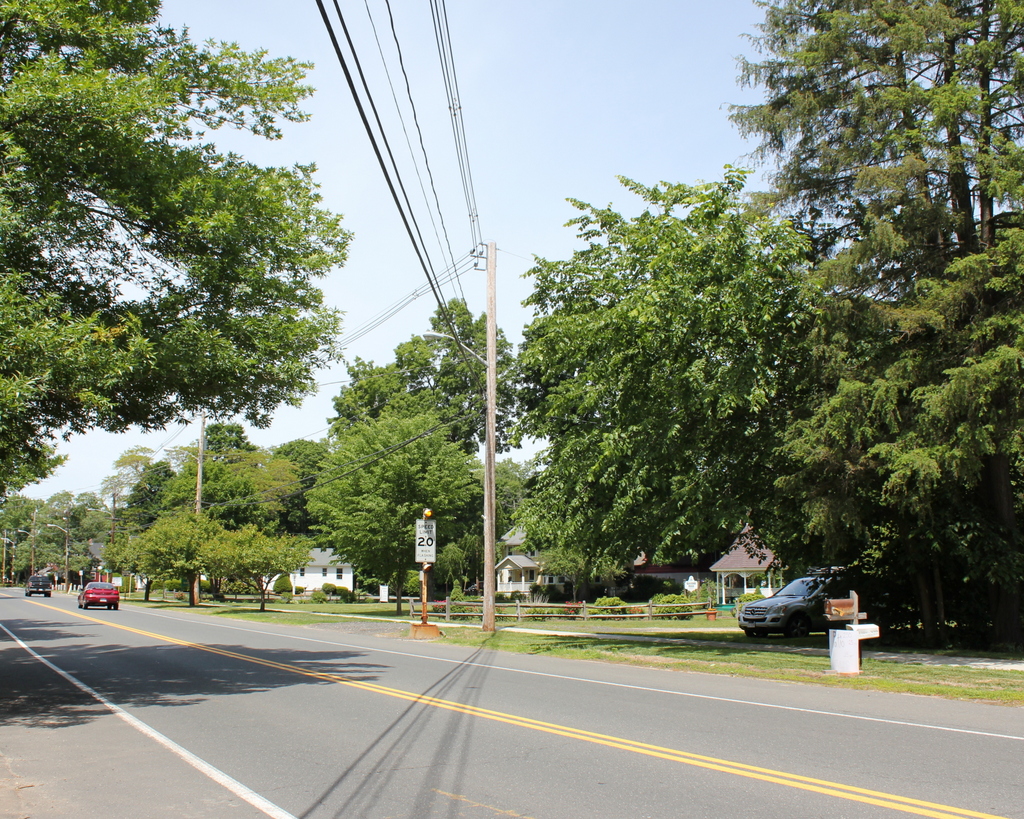 Taken from a similar angle as the ones in this post, these photos show some of the changes on Main Street in Wilbraham over the past century.  I don't have an exact date for this photo, but it was taken sometime between 1896, when the Allis House just beyond the church burned down, and 1911, when the church itself burned.  Today, the site of the church is now Gazebo Park, and the house in the right foreground is also gone, although many similar historic houses still exist on Main Street.