A Springfield and Eastern Street Railway trolley in downtown Palmer, on Main Street opposite Bridge Street, in 1905. Image courtesy of the Palmer Public Library.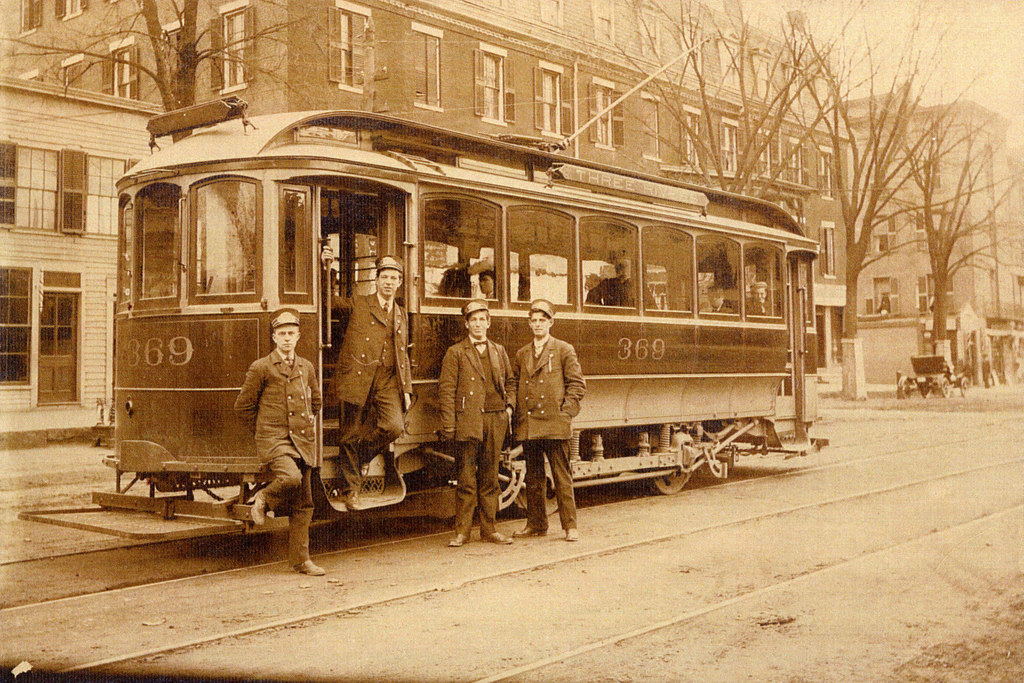 The scene in 2015: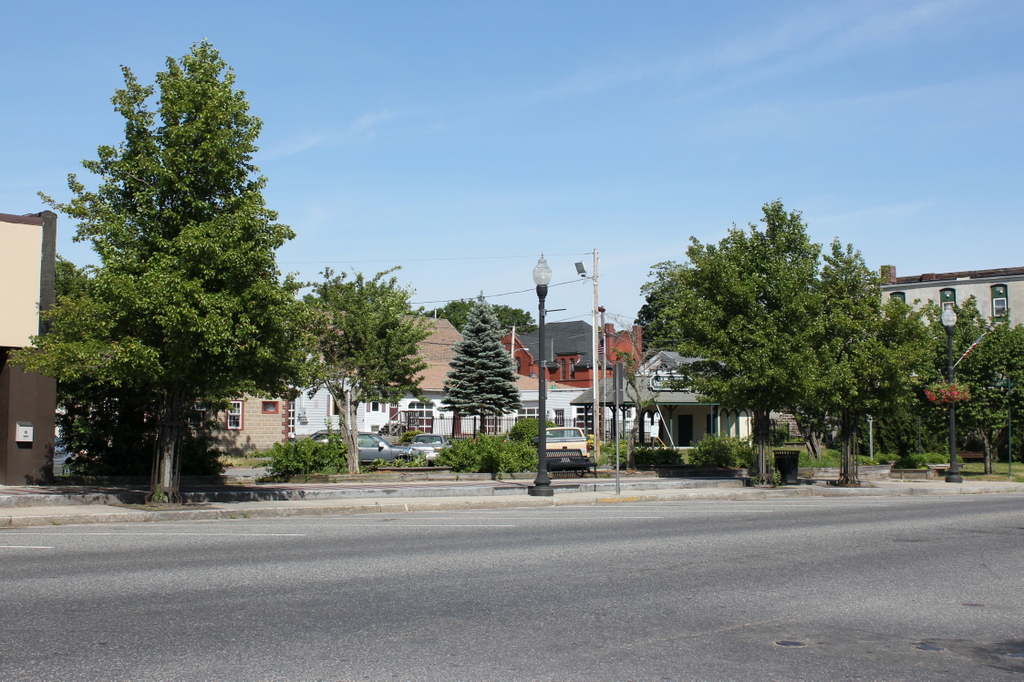 The town of Palmer was once a major transportation hub, as indicated by its nickname, the "Town of Seven Railroads." Although not all of these railroads were ever operational, at the time that the first photo was taken there were five different railroads operating in the town, but that didn't include the many trolley lines that also served Palmer. The trolley line along Main Street belonged to the Springfield and Eastern Street Railway, and it connected Monson, Brimfield, and other points east to the city of Springfield, some 15 miles to the west. The line opened in 1898 as the Palmer and Monson Street Railway, and connected the two rapidly developing industrial towns. In 1901, the line was extended to connect with the Springfield Street Railway, and in 1905 the company was renamed to reflect its role in connecting Springfield to the towns to the east.
The first few decades of the 20th century were the heyday for trolleys, but as time went on they faced competition from buses and automobiles.  The line closed by the late 1920s, and today nothing from the first photo has survived., including the building directly behind the trolley in the 1905 scene.  It was the Converse Hotel, which at the time was conventiently located on the main road from Boston to Springfield.  Today, its former location at the corner of Main and Walnut Streets is now a parking lot.