The Congregational Church and Courthouse in Plymouth, around 1900-1910. Image courtesy of the Library of Congress, Detroit Publishing Company Collection.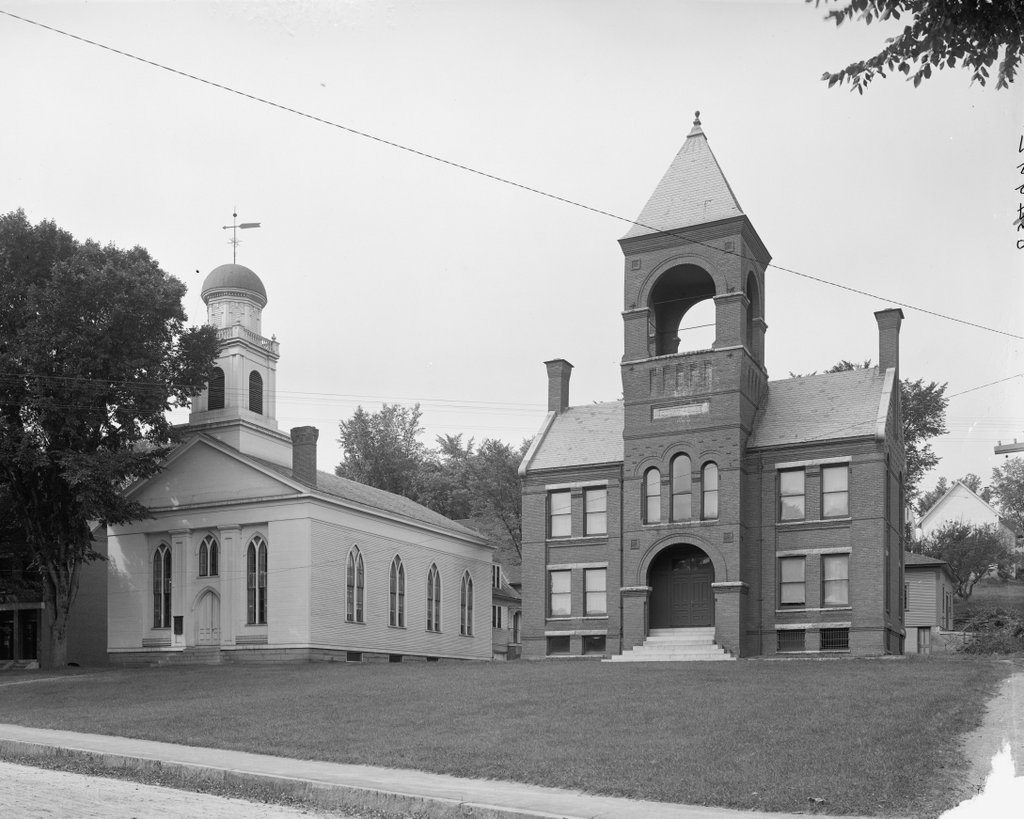 The buildings in 2018: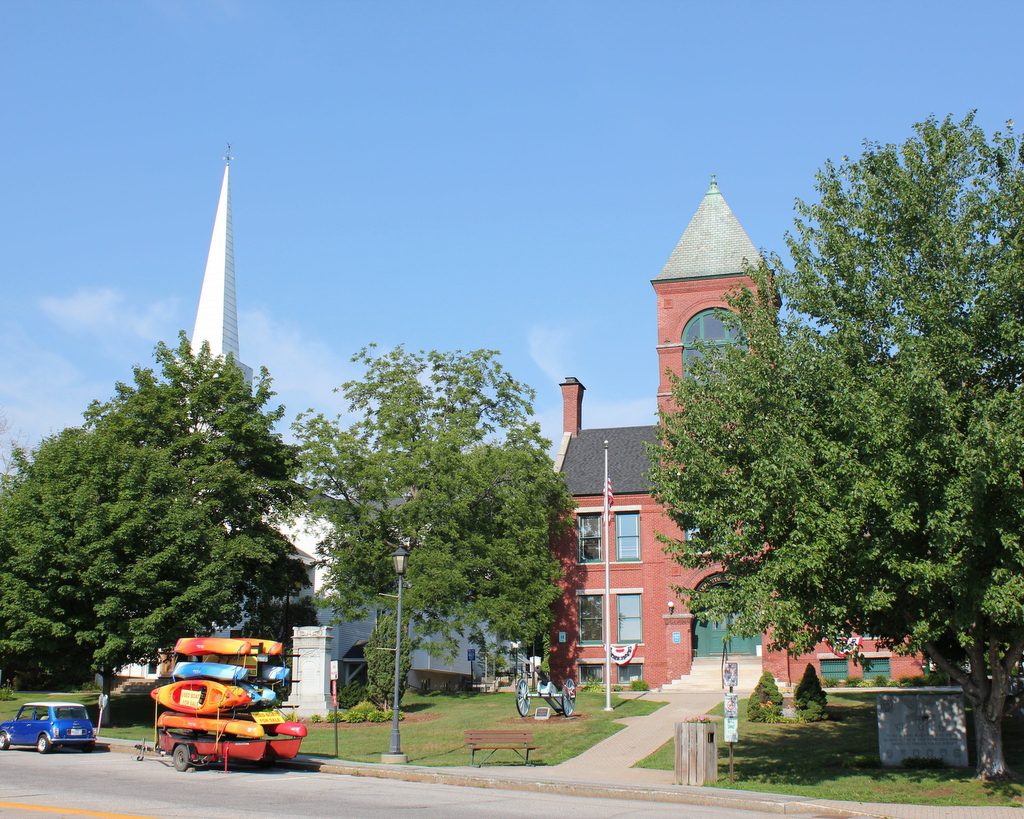 Plymouth was founded in 1763, and just a year later the first church was established.  The church building in the first photo was the congregation's third building, and was completed in 1837.  It was built right next to the courthouse, which at the time was a brick Greek Revival style building with pillars at the front entrance and a cupola on the roof.  This building had been built in 1823 to replace the original county courthouse, but was demolished by 1890, when the courthouse in the first photo was built.  The original 1774 courthouse can actually be seen in the first photo – it is the one story wooden building directly behind and to the right of the courthouse.  It had been moved there in the 1870s to use as a public library, and it remains there today.
Today, the buildings are partially obscured by trees, so it is hard to tell that the present-day church isn't the same one. The 1837 church burned in 1983, and was rebuilt on the same foundation.  The 1890 courthouse is still there, but its use has changed.  Other than the tower now being enclosed, the exterior does not appear to have changed much over the past century, but the historic building is now the Plymouth town hall, and the grounds now include monuments to veterans of wars that had not yet been fought when the first photo was taken.