The east side of Main Street in Plymouth, seen from the corner of Court Street around 1908. Image courtesy of the Library of Congress, Detroit Publishing Company Collection.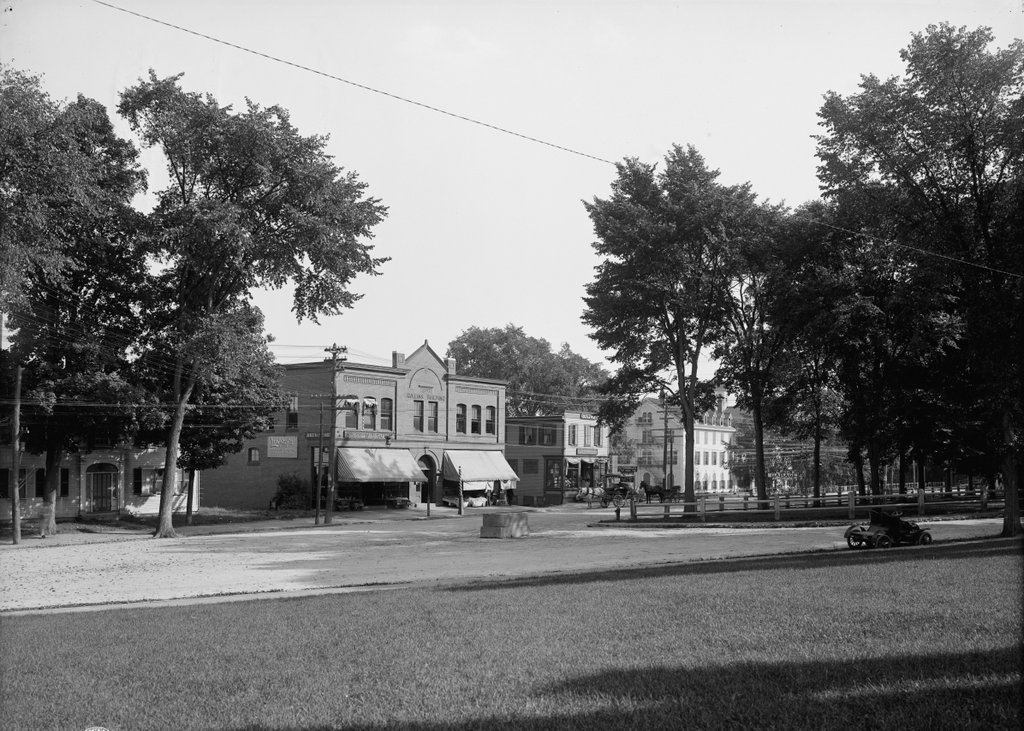 Main Street in 2015: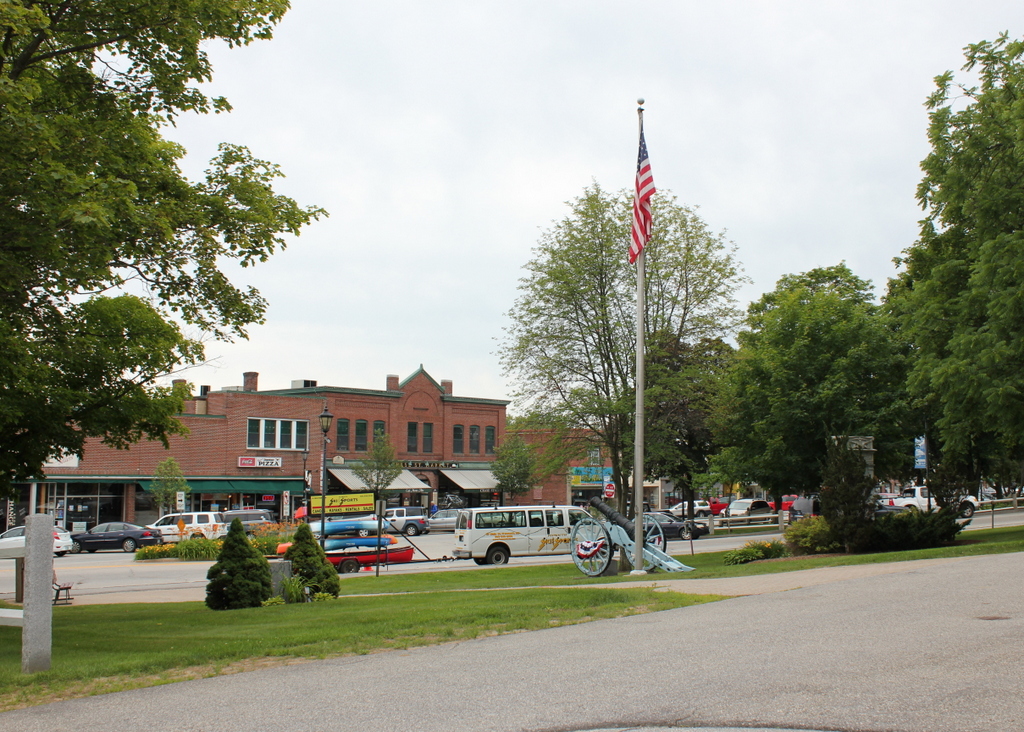 The first photo shows a town center in transition. On the far left is an old house, which probably dates to the early 1800s.  This was likely one of many that once lined Main Street, but over time they were replaced with brick commercial blocks, like the 1898 Rollins Building that appears in the center of both photos.  Eventually, the house would be demolished and replaced by more commercial storefronts, which today make up the bulk of the east side of Main Street in the downtown area.  The days were also numbered for the Pemigewasset House, the hotel seen in the distance on the right side of the photo.  It was built in 1863 and burned down in early 1909, probably less than a year after the photo was taken.
Aside from the transition from residential to commercial buildings on Main Street, we also see changes in transportation.  The wood-framed commercial block just to the right of the Rollins Building has a sign out front that reads "Automobiles Stop Here for Gasolene," and there is at least one car in the scene, on the far right.  However, the photo also includes several horse-drawn carriages that would have had no use for the "gasolene," and would have instead used the watering trough in the middle of the street in the center of the photo.
Today, all of the buildings are gone except for the Rollins Building.  When the first photo was taken, the left storefront was the Fred W. Brown drugstore, which according to the sign on the left side of the building offered "Lowney's Chocolate Bonbons."  The storefront to the right was a market, and tables of produce can be seen under the awning.  More than a century later, the building is still used as a grocery store, the Chase Street Market.