Looking up Highland Street from Main Street in Plymouth, around 1900-1910. Image courtesy of the Library of Congress, Detroit Publishing Company Collection.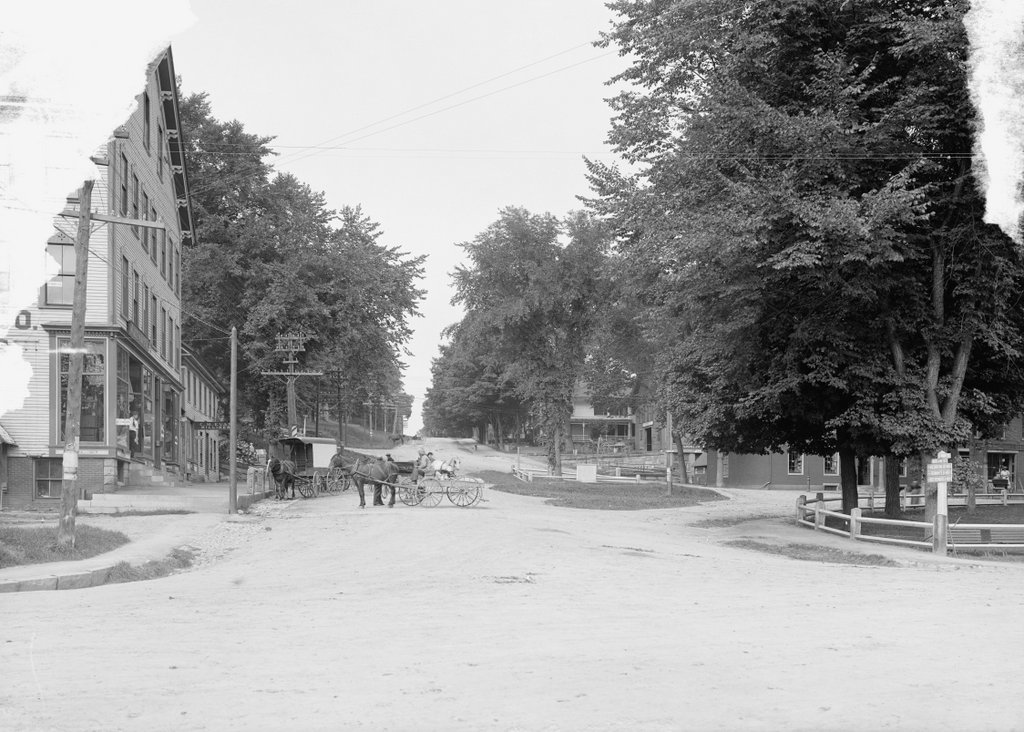 Highland Street in 2018: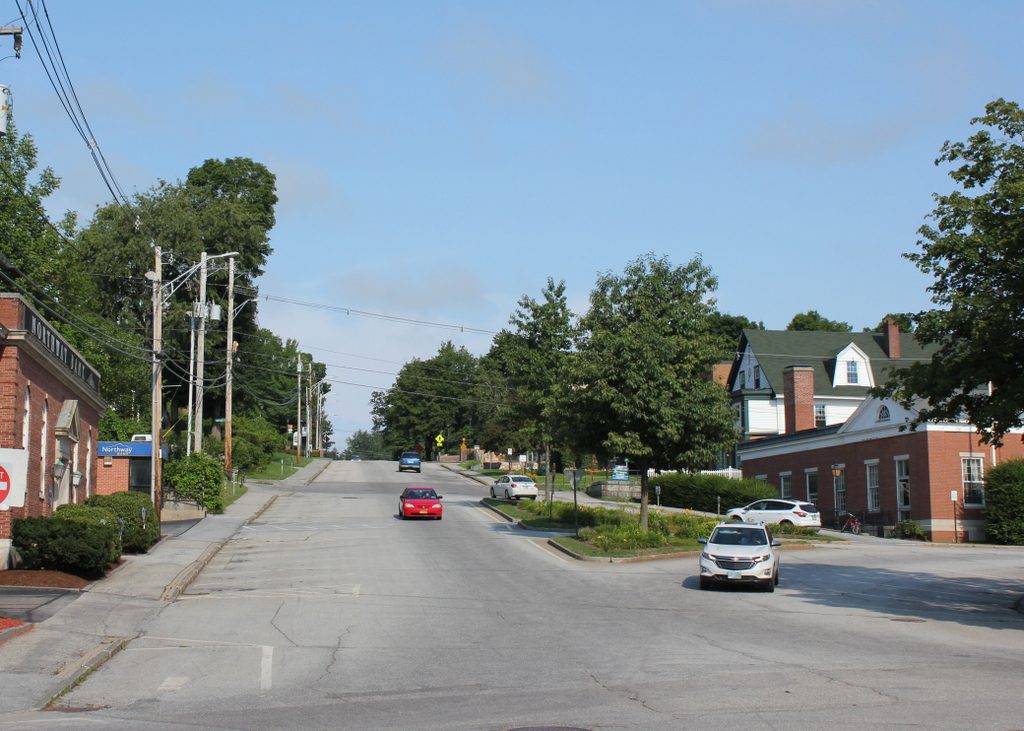 It's hard to tell, but I don't know if any of the buildings from the first scene survive today.  Many of the buildings in both photos are partially hidden by trees, but the most prominent building in the 1900s photo is the Tufts Building, on the far left.  It was built in 1880 by John S. Tufts, a local businessman who opened a dry goods store in 1861 just around the corner from here, and later opened a drugstore.  He died in 1888, but over a decade later his name still appears on the sign above the door.  There are at least four horse-drawn carriages outside the building in the first photo, and one of them is filled with milk cans, so these were probably local farmers making deliveries to the stores in the building.
I don't know what happened to the Tufts Building, but it is possible that, like many other 19th century wood-framed commercial buildings, it may have burned down.  The building on the site today is Northway Bank, formerly the Pemigewasset National Bank.  This building opened in 1955, with President Eisenhower cutting the ribbon at the opening ceremonies.  The only building that might be the same from the first photo is the white building to the right.  There is a similar-looking building in the first photo, which appears to have been used as a workshop.  There are several carriages in front of it, so perhaps this was a carriage repair shop.  If it is the same building, today it is used as off-campus housing for students at Plymouth State University.