The Pemigewasset House in Plymouth, looking south from near the corner of Main and Highland Streets around 1900-1909. Image courtesy of the Library of Congress, Detroit Publishing Company Collection.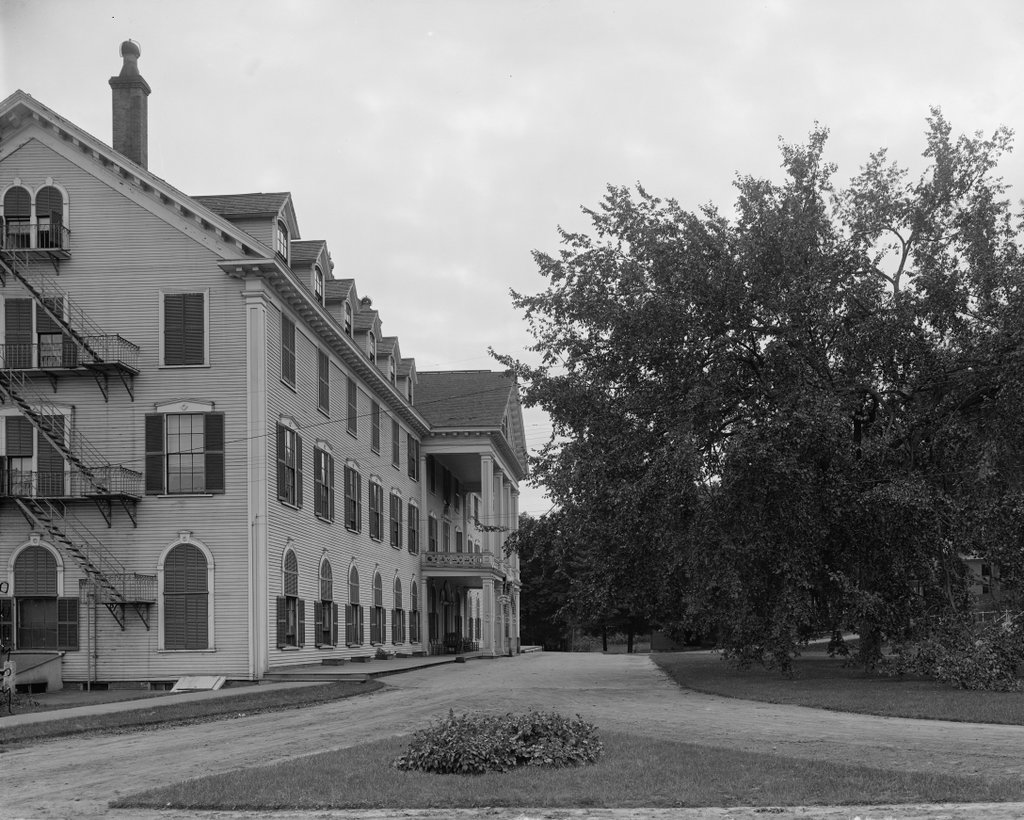 The approximate location in 2015: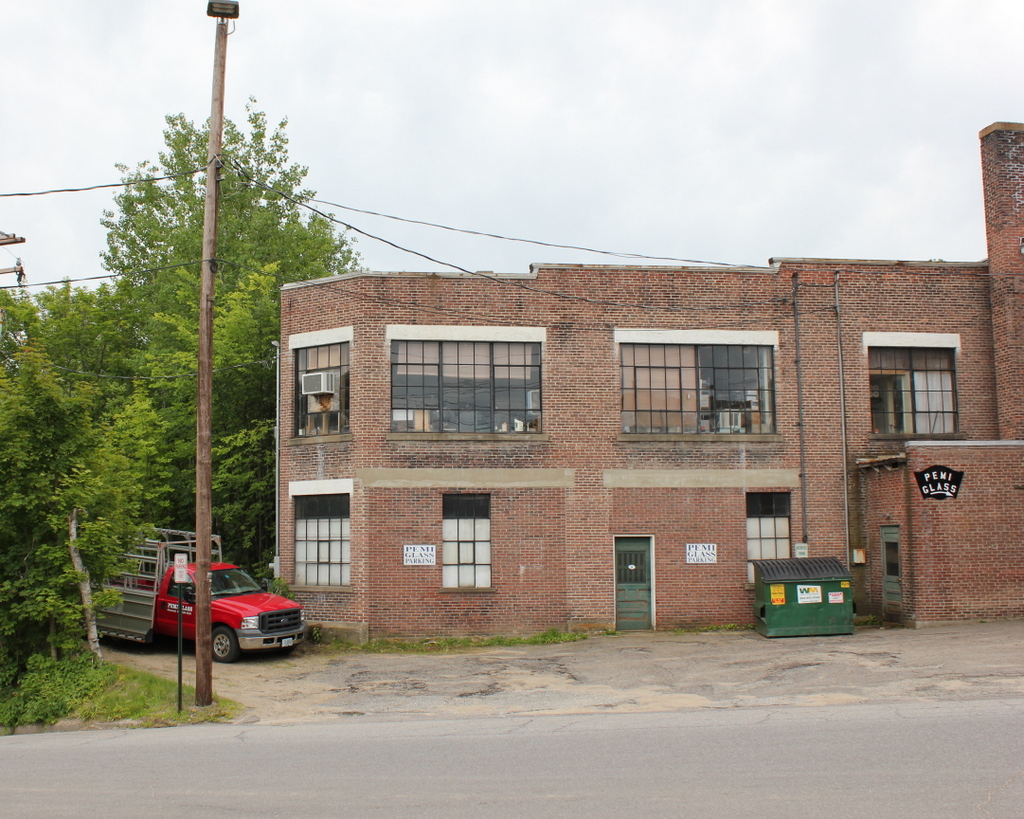 It's difficult to determine the exact location of the first photo, because the Pemigewasset House hasn't existed in over a century and the area has been completely redeveloped.  The popular hotel stood here from 1863 until it was destroyed in a fire in 1909, and as explained in this post it is the place where Nathaniel Hawthorne died during a visit to the White Mountains with former president Franklin Pierce.  The brick building in the 2015 photo was probably built soon after the hotel burned down, and today it has several storefronts on the Main Street side of the building, along with this section along Green Street, which is used by Pemi Glass, a local glass and mirror company.