The old Portsmouth Public Library building at the corner of Islington and Middle Streets in Portsmouth, around 1907. Image courtesy of the Library of Congress, Detroit Publishing Company Collection.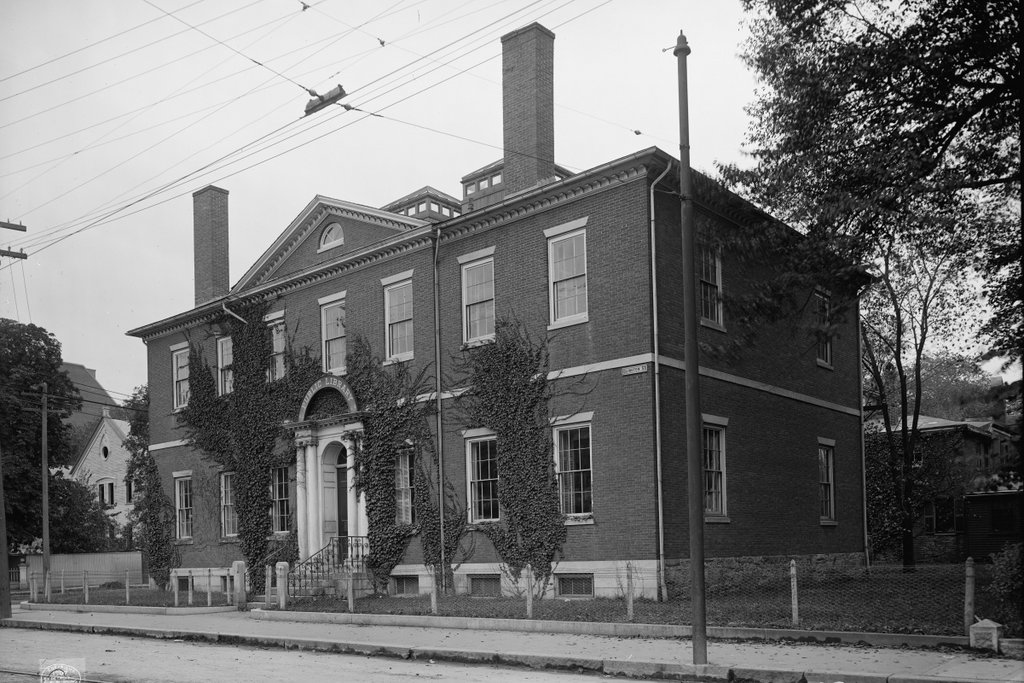 The building in 2015: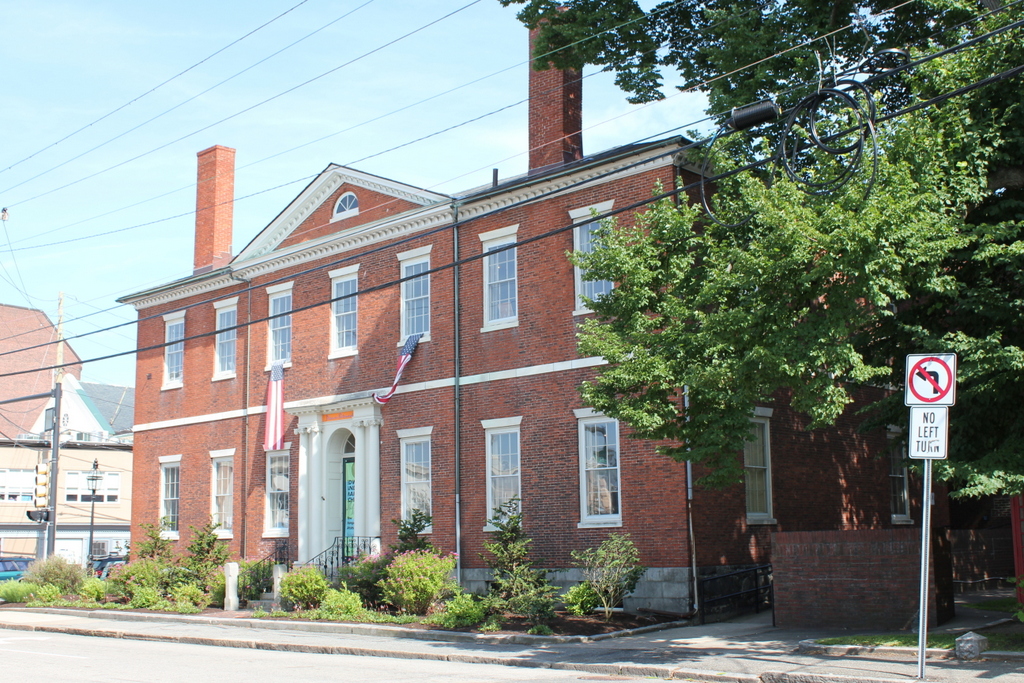 This building was built in 1809 as the home of the Portsmouth Academy, a private college preparatory school.  It was used by the academy until 1868, and then it was leased to the city to use as a public school.  In 1896, it was extensively renovated into a permanent home for the Portsmouth Public Library, which previously had gone through a somewhat nomadic existence between several different locations in the city.  The historic building was used by the library for the next 110 years, before moving to a new location on Parrott Avenue in 2006.  Today, the building is used by the Portsmouth Historical Society for their Discover Portsmouth center.  Although it was heavily altered in the 1896 library renovation, it still has considerable historical significance as an example of an early 19th century school, and it is listed on the National Register of Historic Places.