The Southington News Building on Eden Avenue in Southington, in May 1942. Image courtesy of the Library of Congress, FSA-OWI Collection.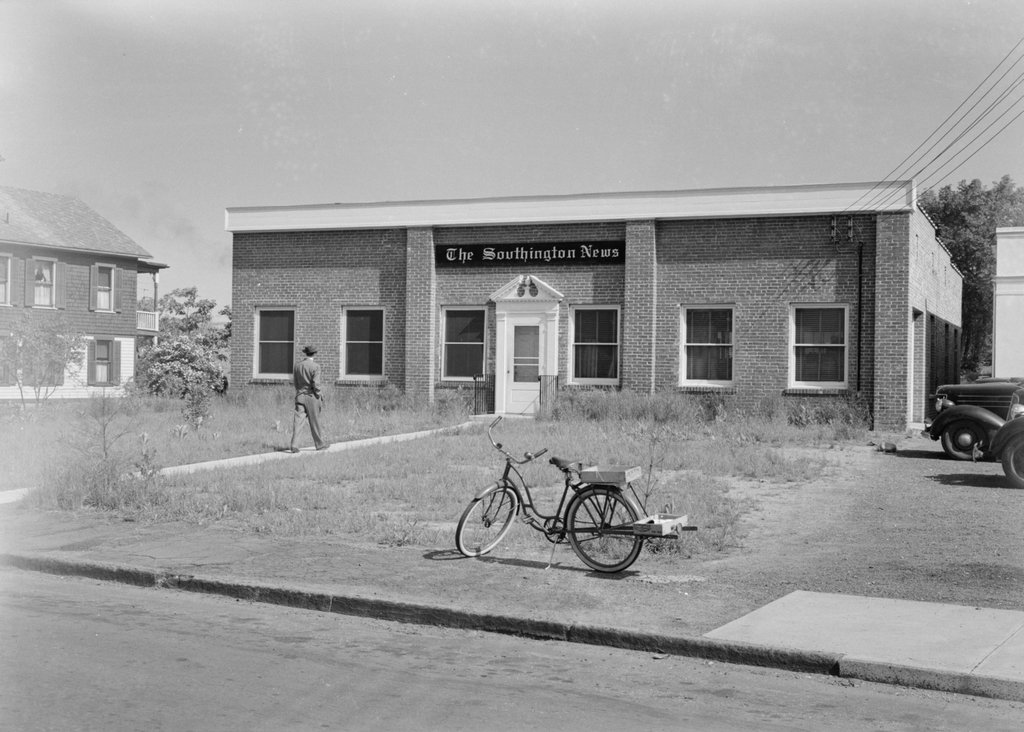 The building in 2015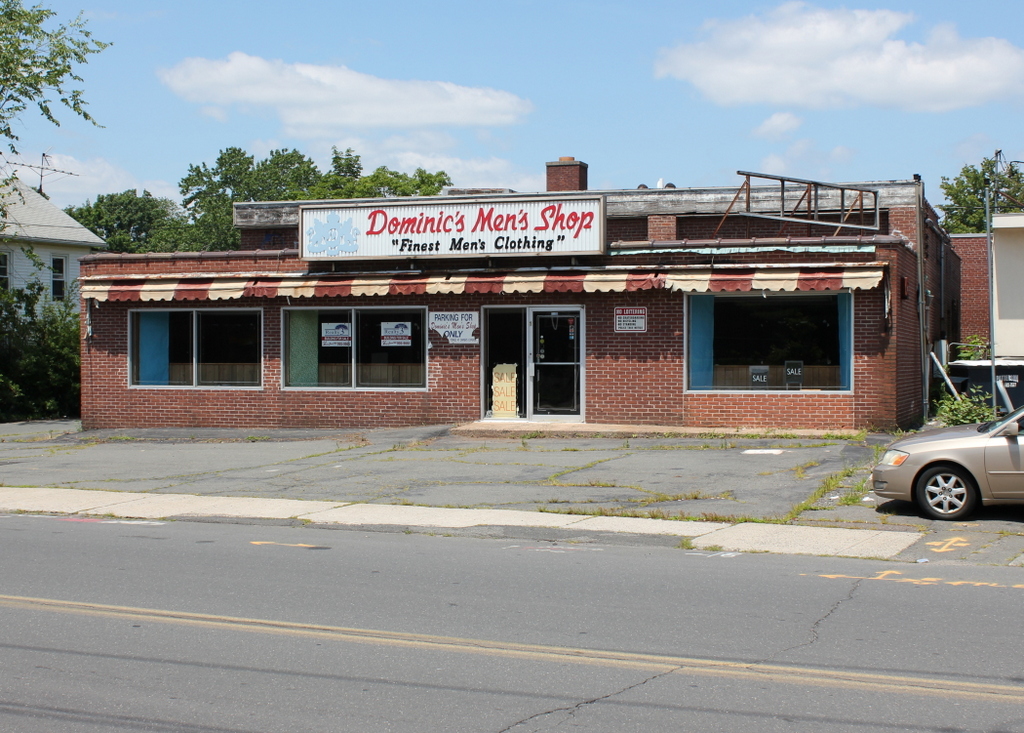 This building can also be seen in color in the 1942 photo in this post, which was taken just a few yards away from here. It was the home of The Southington News, and was among the subjects photographed by the Office of War Information in an effort to document small town American life during the war.  Even in the 1942 photo, though, this scene isn't particularly impressive.  The overgrown weeds, unmowed lawn, and large patches of dirt in front of the building give the impression that not much was going on at The Southington News.  Or, perhaps the idea was to show that with wartime labor shortages, maintaining the lawn wasn't a priority?
Today, The Southington News is long gone, but the building still stands, with an addition that covers most of the original facade.  The tops of the original brick pilasters can still be seen, and the edge of the roof is unchanged, although it looks like it hasn't been painted since 1942.  As seen in the 2015 photo, it is vacant and for sale, having last been used as Dominic's Men's Shop.