American Legion members and other spectators watch the 1942 Memorial Day parade in Southington from in front of the American Legion hall.  Image courtesy of the Library of Congress, FSA-OWI Collection.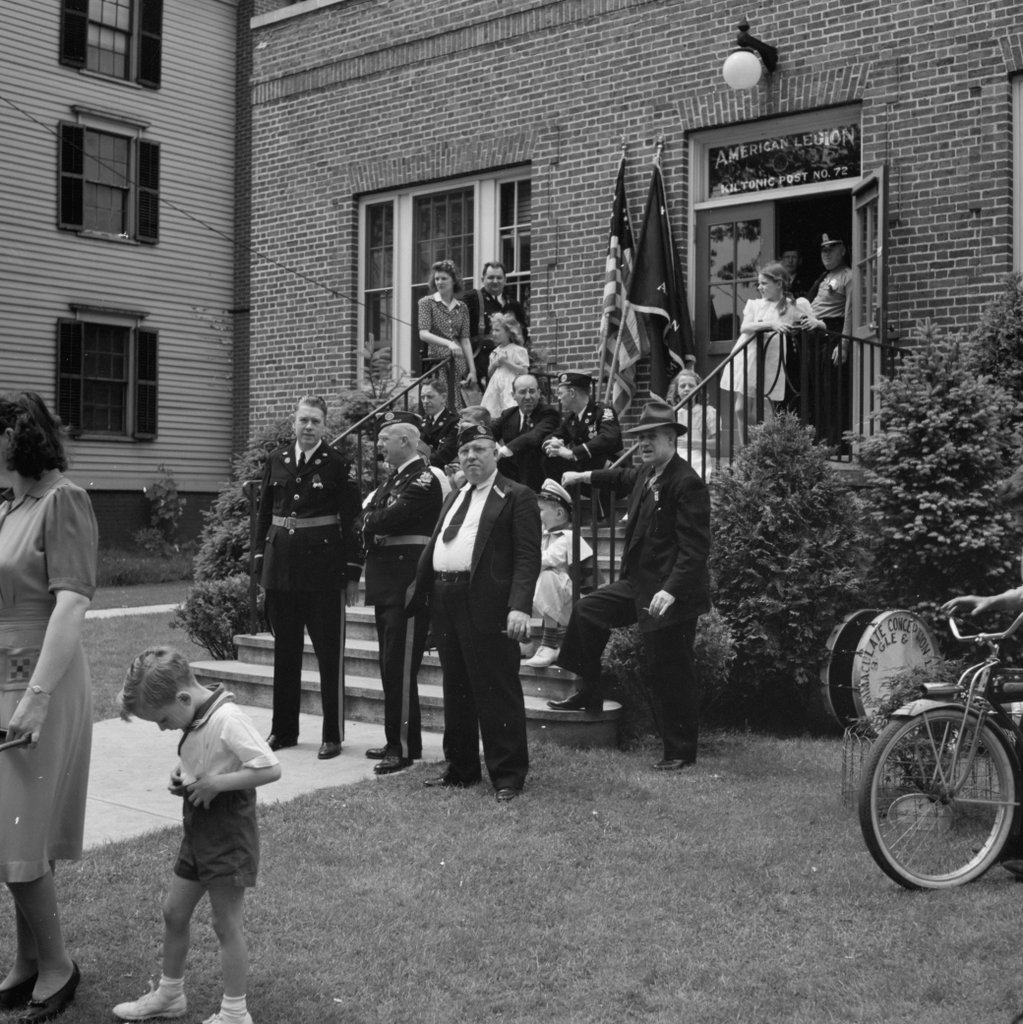 The scene in 2015: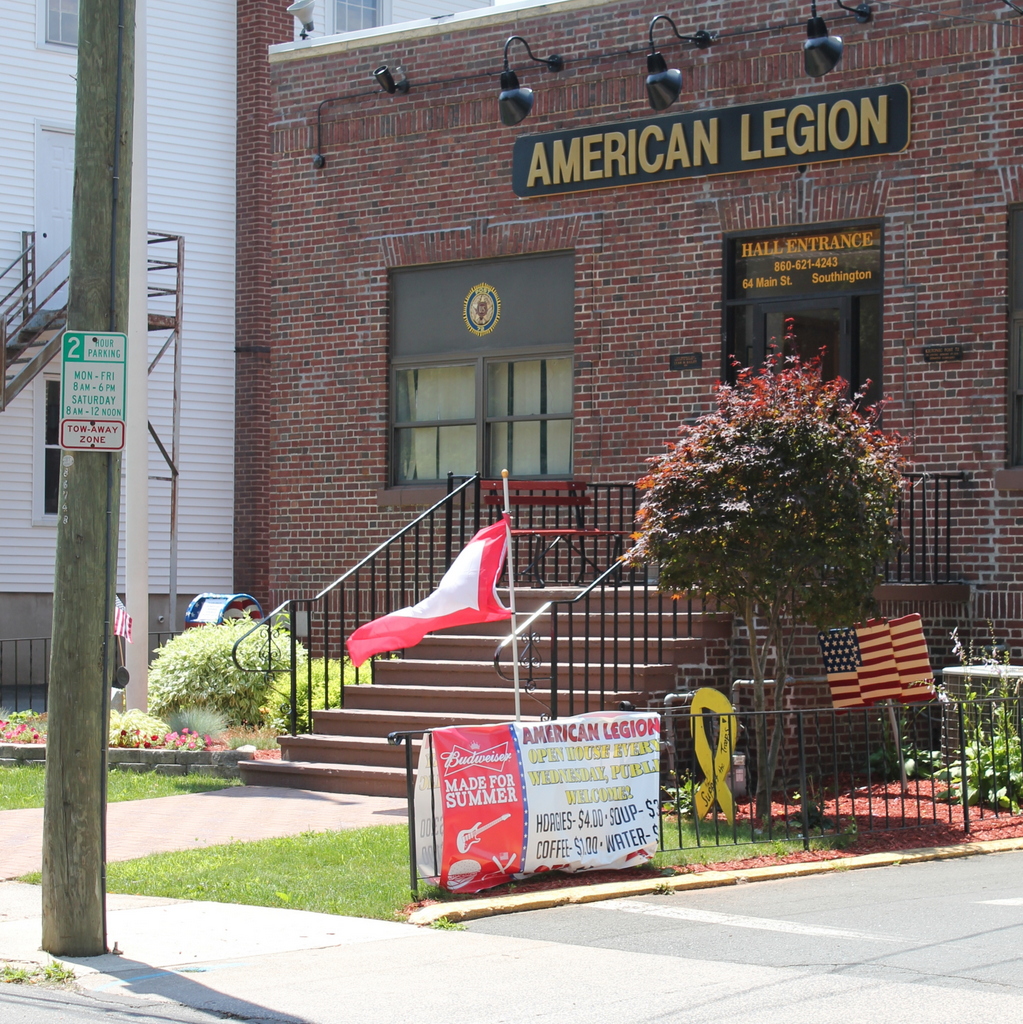 As mentioned in previous posts, the Office of War Information thoroughly documented Southington in May 1942, in order to produce a pamphlet to distribute overseas that would show life in a "typical" American town.  Of the nearly 300 photos available online through the Library of Congress, many of them focus on the town's Memorial Day observances along Main Street.  This was the first Memorial Day after the United States entered World War II, and most of the American Legion members pictured here were probably veterans of World War I.  They were the generation who had fought in World War I, lived through the Great Depression, and were now facing the reality of their sons having to fight World War II; undoubtedly this last thought was on the minds of many of them that day.
Today, the American Legion hall is still there, with new doors and windows but otherwise not much different from 1942.  Some of the members today might be the children of the men in the first photo who served in World War II, or perhaps grandchildren who served in Vietnam a generation later.  At least a few of the young children in the first photo might still live in Southington today; if so, they would be in their late 70s or early 80s by now.