The buildings from 647 to 665 Boylston Street, between Dartmouth and Exeter Streets, on April 11, 1912. Image courtesy of the City of Boston Archives.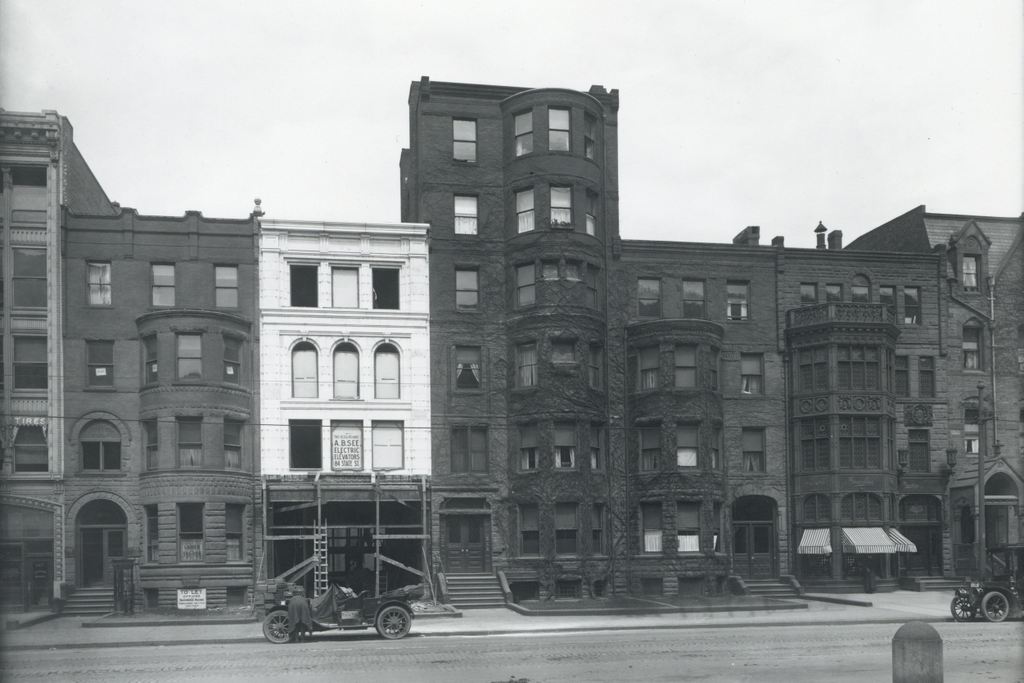 The scene in 2015: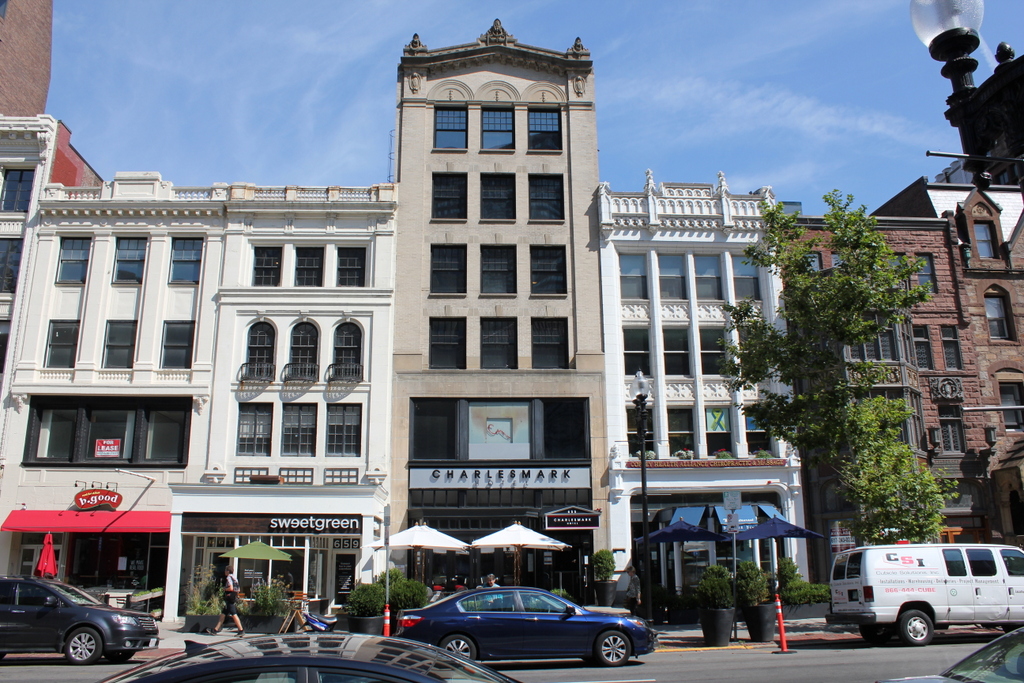 The first photo shows a neighborhood in transition.  When this section of the Back Bay was developed in the 1880s, Victorian brownstone rowhouses were predominant along Boylston Street.  However, as the street evolved into a major commercial area, the front steps and bay windows were not well-suited for early 20th century storefronts.  It is hard to tell whether the buildings from the first photo were demolished and rebuilt, or if only the facades were reconstructed, but either way most of the buildings from the 1912 photo would be dramatically altered within the next decade.
There are already some signs of this already happening; the building at 661 Boylston, just to the left of the tall one, is nearing completion in the 1912 photo, with a sign in the window advertising that it will have electric elevators inside.  Three of the other buildings would soon follow, and they were either demolished or radically reconstructed by the early 1920s.  The only surviving brownstone in this scene is the one on the far right, at 647 Boylston.  It was built in 1886, probably around the same time as the other buildings in the first photo, and is located adjacent to the New Old South Church parish house, which is partially visible on the far right of both photos.
This scene is also significant because it shows the location of finish line of the Boston Marathon, in front of the building on the far left.  During the 2013 Boston Marathon bombing, the first explosion occurred just out of view from here, two buildings to the left of the finish line.