Galvin's Flower Shop, at the corner of Boylston and Fairfield Streets in Boston, on April 5, 1912. Image courtesy of the City of Boston Archives.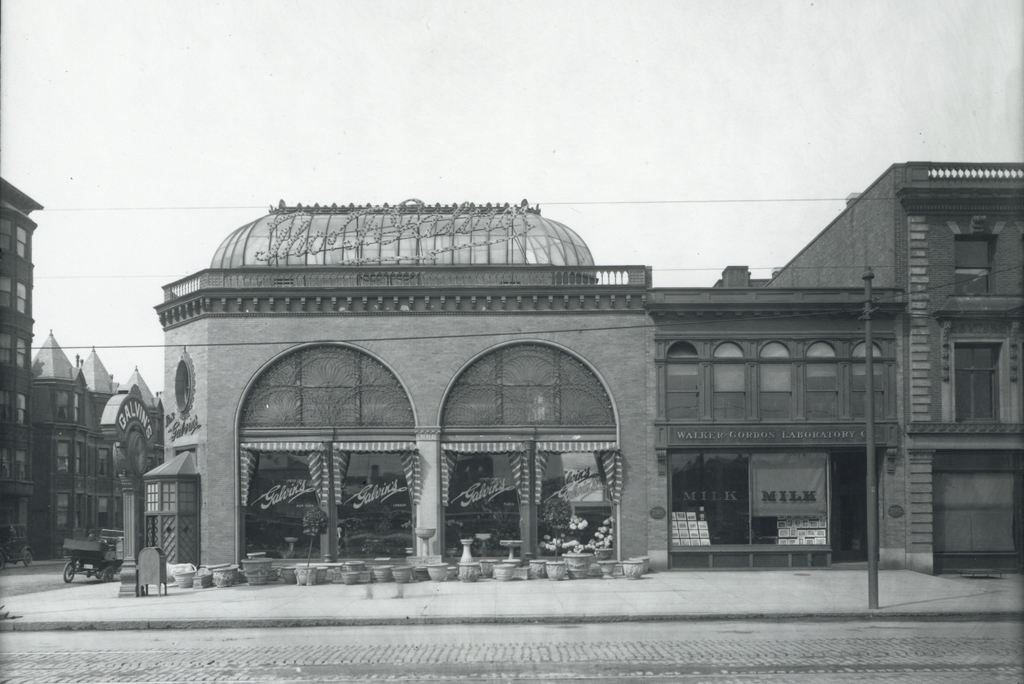 The building in 2015: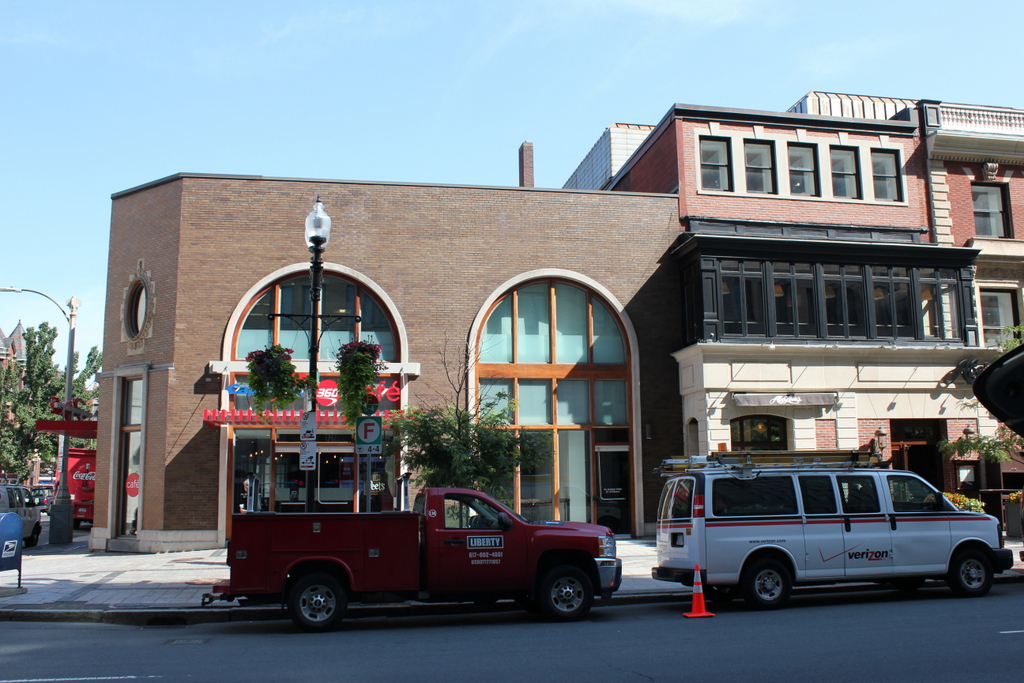 This building dates back to 1897, and although it is still standing it has been heavily modified over the years.  Originally a conservatory with a greenhouse in the back, this building was used as a flower shop when the first photo was taken.  Its appearance was somewhat altered in 1924, but the most extensive renovation came in the 1970s, when it became a bank.  Some of the basic architectural features were retained on the facade, including the arched windows and the oval window over the corner entrance, but I'm not sure how much is actually original; the two arches are much closer together in the first photo, so I suspect the 1970s renovation probably removed the original facade and then rebuilt it along similar lines.  The building to the right of the flower shop is also still standing today, and likewise has had some substantial alterations.  It was built in 1902, and at some point a third floor was added, along with expanding the facade outward a few feet.  At this point, it is hard to tell that it is even the same building from the 1912 photo.