Looking east on Back Street in Boston from Hereford Street, probably in 1907. Image courtesy of the City of Boston Archives.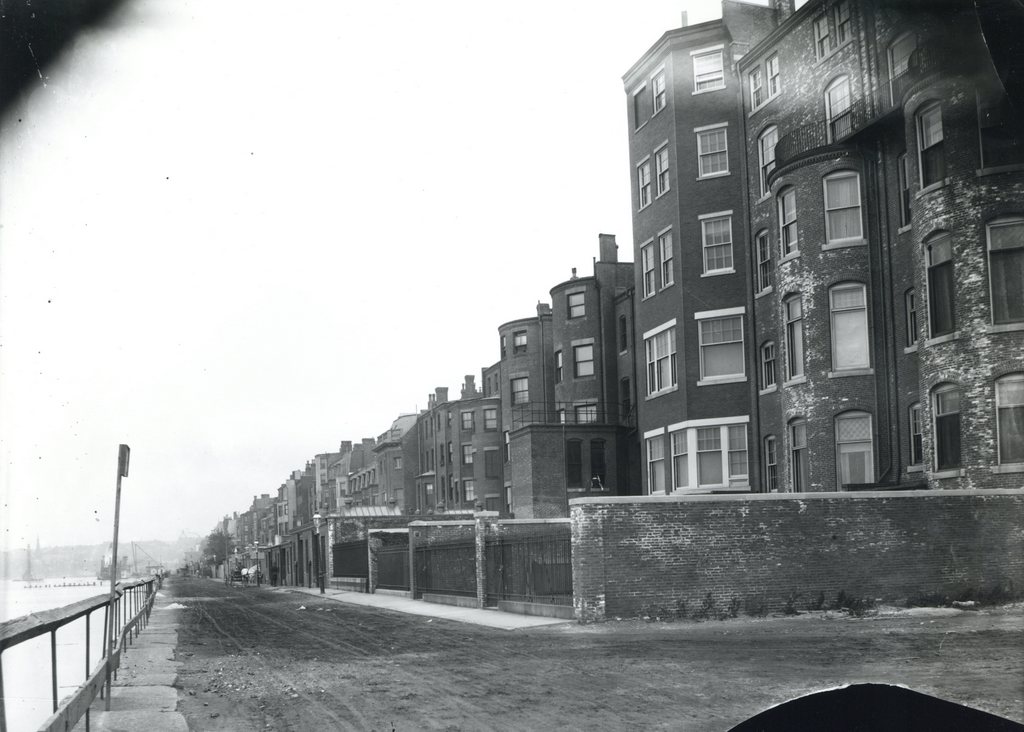 Back Street in 2015: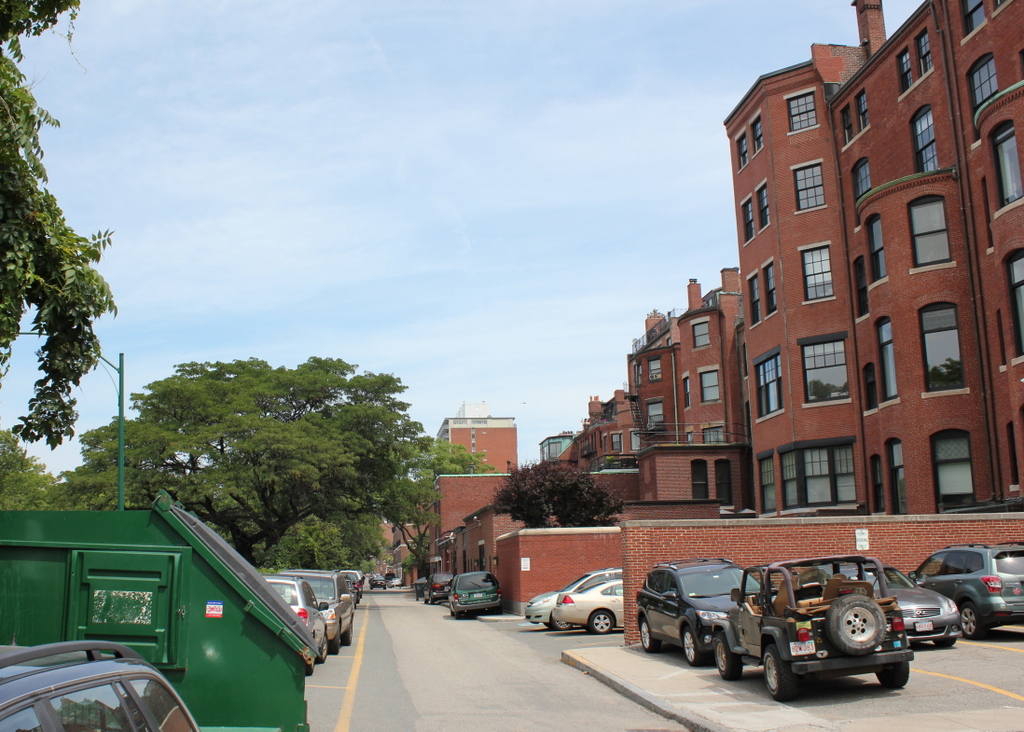 These photos show the scene only a block further down Back Street from the ones in this post, and the old photo here was probably taken on the same day as the other one.  As mentioned in the other post, Back Street is a narrow alley that is used to access the rear of the houses along the north side of Beacon Street.  When the first photo was taken, Back Street was the very northern end of the Back Bay, with only a flimsy-looking wooden guardrail separating the street from the Charles River.
Over time, this has changed, with the first change coming soon after the photo was taken.  In 1910, the Charles River Esplanade was completed along the Charles River, creating a long, narrow strip of public parkland between Back Street and the Charles River.  However, later in the 20th century much of the original park was taken to build Storrow Drive, a parkway connecting downtown Boston to the western parts of the city.  It isn't visible because of the dumpster in the foreground, but Storrow Drive runs right next to the street, with only a low chain link fence separating the two.  On the other side of Storrow Drive, the Esplanade has been expanded, and can be accessed from Back Street via several pedestrian bridges.