The Boylston subway station, at the corner of Tremont and Boylston Streets in Boston, on August 12, 1897. Image courtesy of the City of Boston Archives.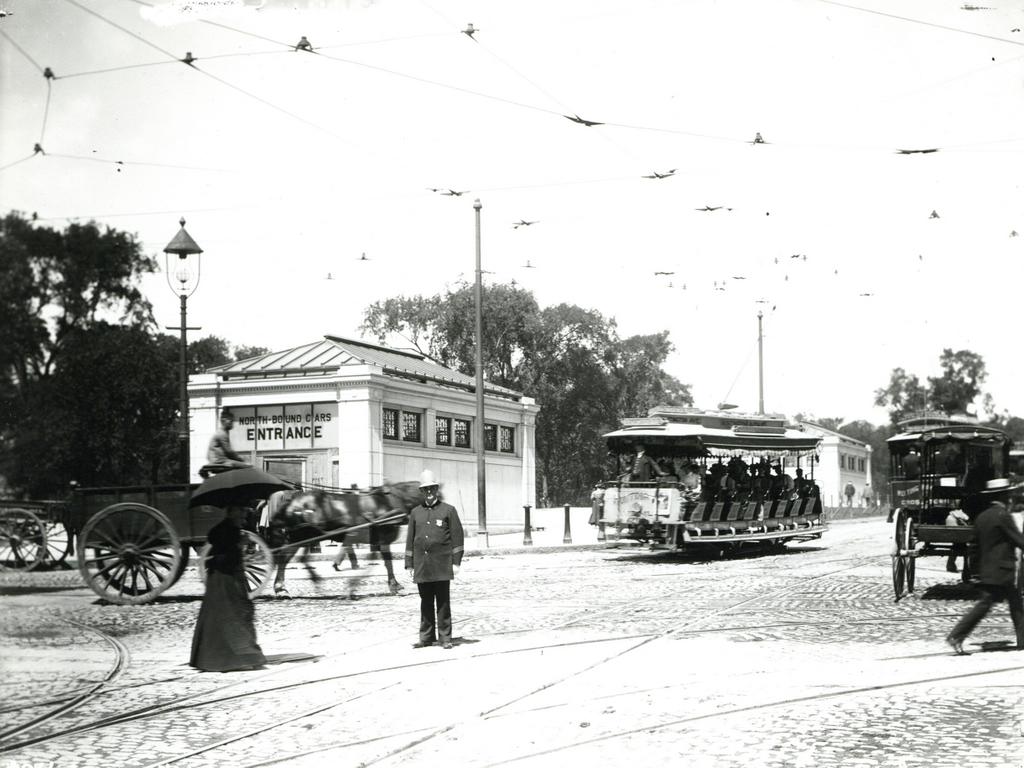 The station in 2015: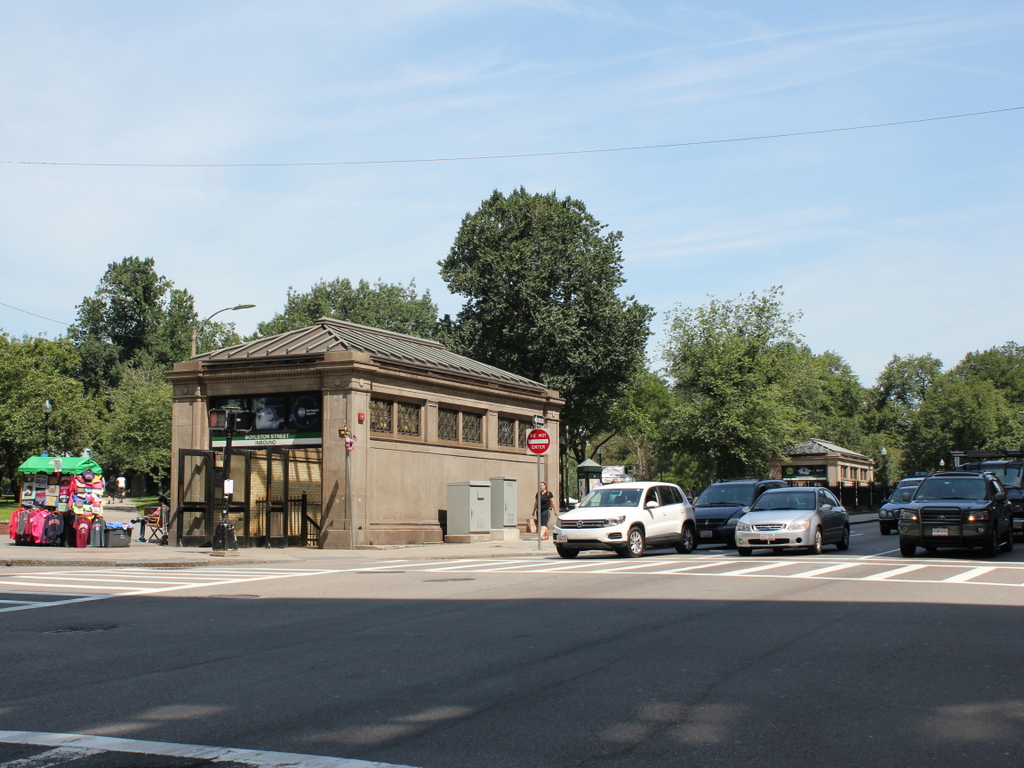 The first photo captures the ending of one era and the beginning of another.  Just a few weeks after the photo was taken, the trolleys that are seen here on congested Tremont Street would be moved underground, giving Boston the distinction of having the country's first subway tunnel.  The first two stations were Park Street, just over a quarter mile to the north, and this one here at Boylston Street, in the southeast corner of Boston Common.  The project was a major civil engineering milestone, but it didn't come without tragedy.  At this location earlier in the year, a leaking gas line in the work area under the intersection caused an explosion that killed six people.  The explosion is explained further in this post, which features photos that were taken diagonally across the street from here.
Today, the view really hasn't changed too much.  The trolleys on the Green Line are still running under this intersection, the distinctive station entrances are still here, as is Boston Common in the background.  Even in the 19th century, this intersection of Boylston and Tremont streets was busy, necessitating the police officer in the left center of the 1897 photo.  The slow shutter speed of the camera has blurred most of the traffic around him, but he is standing perfectly still, posing for the photographer as trolleys, carriages, and pedestrians pass by.  It is still a major intersection today, albeit without the nostalgia of a 19th century officer directing traffic on a cobblestone street.