Looking east on Boylston Street from near Hereford Street, on June 7, 1912. Image courtesy of the City of Boston Archives.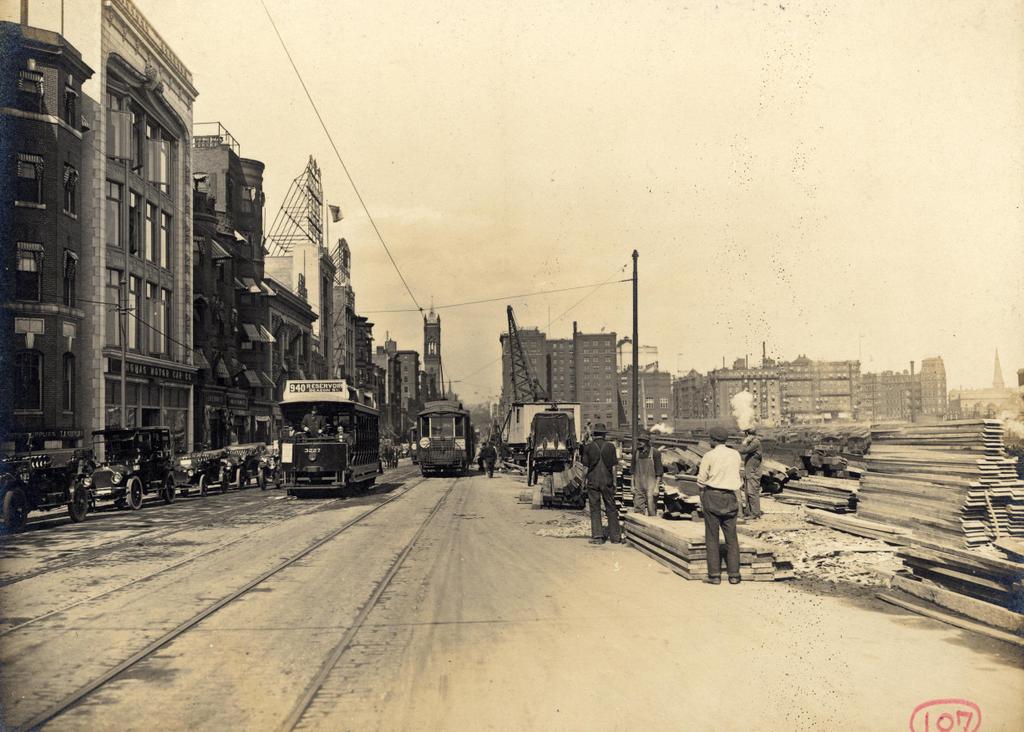 Boylston Street in 2015: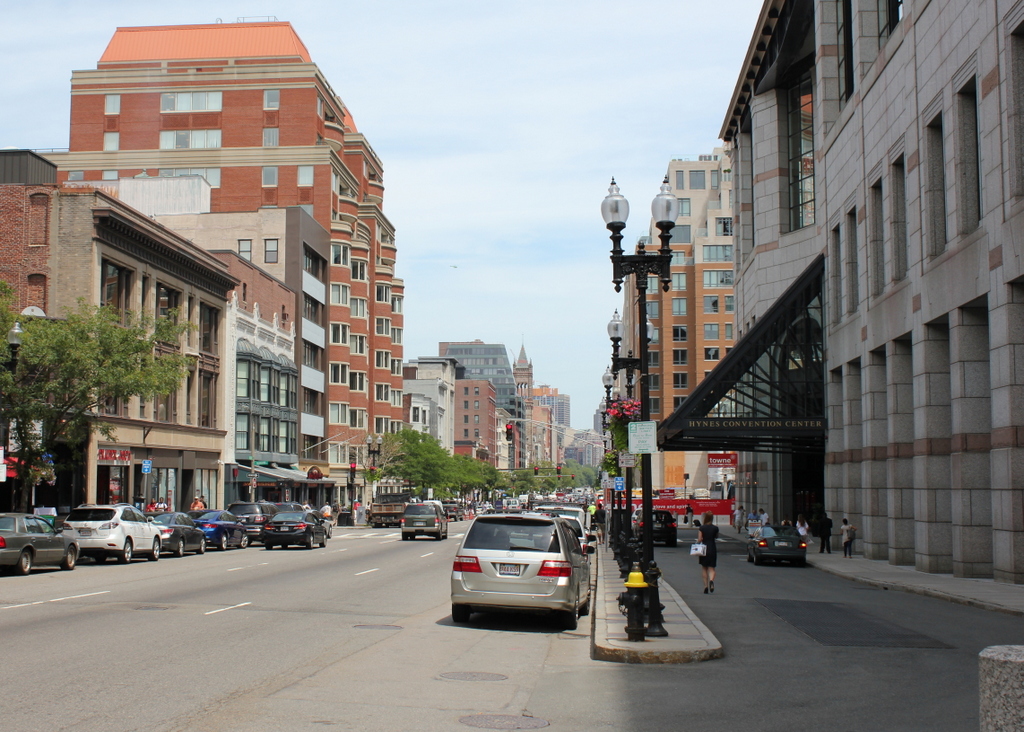 These two photos don't line up perfectly, but they are close.  The building just beyond the trolley on the left is the same one on the far left of the 2015 photo, so the 1912 photo just shows the view from a little further back.  Both illustrate some of the dramatic changes to Boylston Street, especially on the right side.  This section of the Back Bay south of Boylston Street was once a rail yard for the Boston & Albany Railroad, and there were no buildings on this side of the street west of the Hotel Lenox at Exeter Street.
Today, many of the early 20th century buildings on the left side of the street are still standing, but the right side has been completely redeveloped.  This section between Boylston Street an Huntington Avenue now includes the Prudential Tower, the rest of the Prudential Center complex, as well Hynes Convention Center, which is in the foreground of the 2015 photo.  The rail yard is gone, but the main tracks are still there, parallel to the Massachusetts Turnpike.  Both the tracks and the Pike run underneath the Hynes Convention Center, just to the right of where the photo was taken.