The Tennis and Racquet Club at the corner of Boylston and Hereford Streets in Boston, on April 5, 1912. Image courtesy of the City of Boston Archives.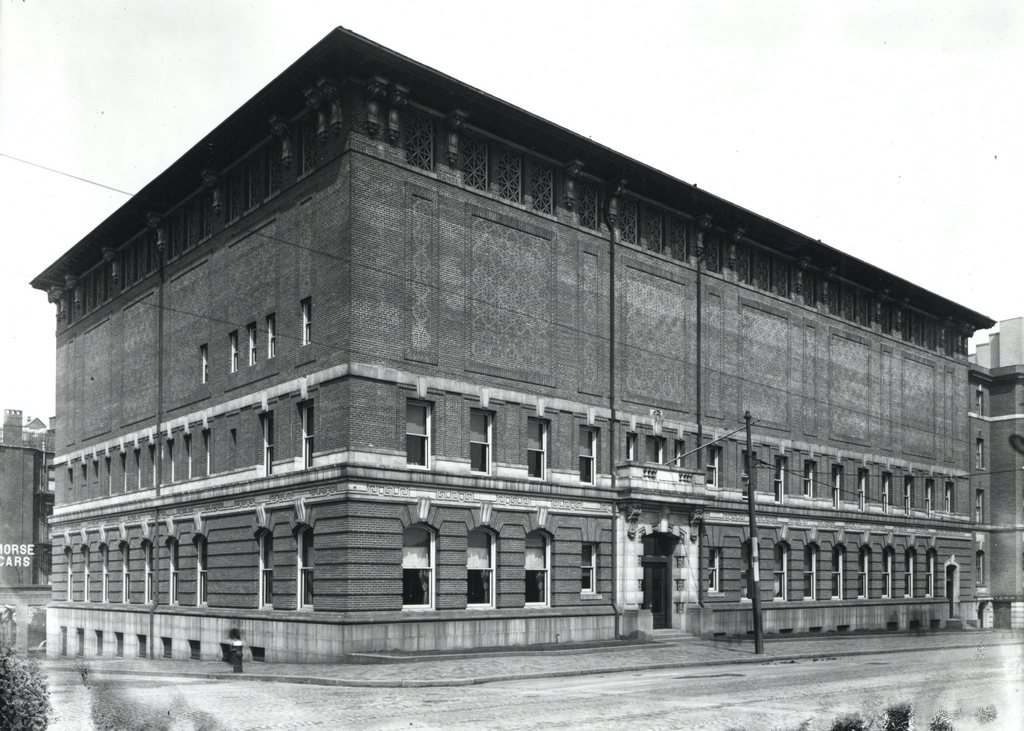 The building in 2015: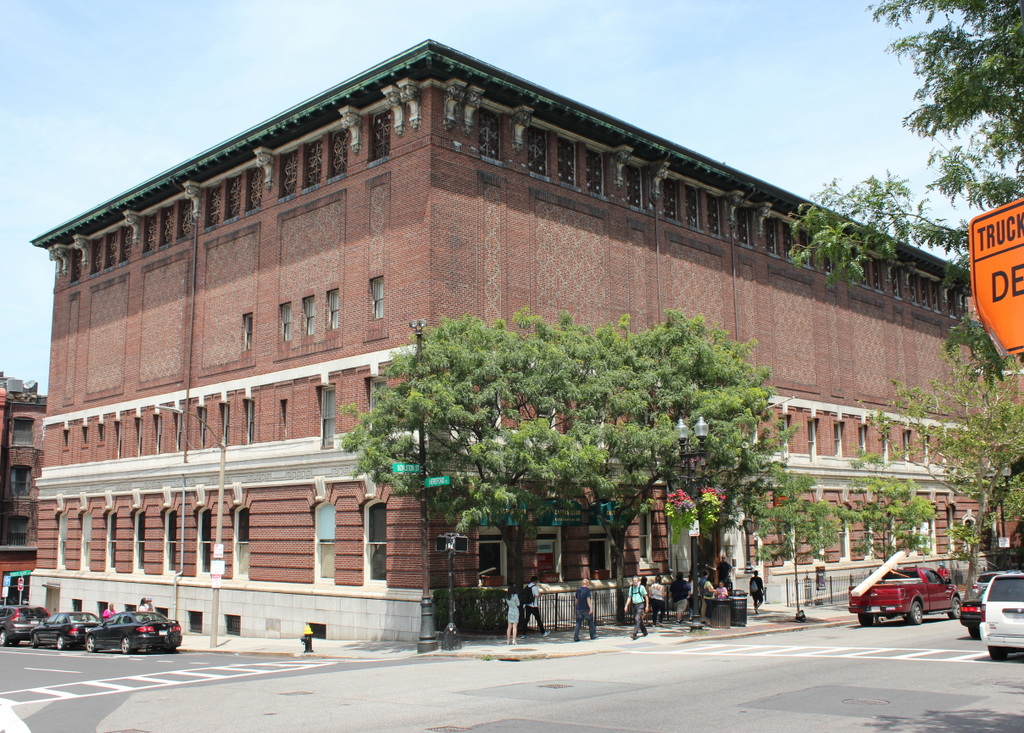 This building has been home to the Tennis and Racquet Club since it opened in 1902, 10 years before the first photo was taken.  As the Back Bay developed as one of the city's premier neighborhoods in the late 1800s and early 1900s, a number of private social clubs sprung up for the neighborhood's wealthy residents.  The Tennis and Racquet was one such social and athletic club, and it is still active today in this historic building, with its original court tennis and racquets courts in the large, mostly windowless area above the second floor.