The Centre Street Church in Machias, around 1904. Image from Narrative of the Town of Machias (1904).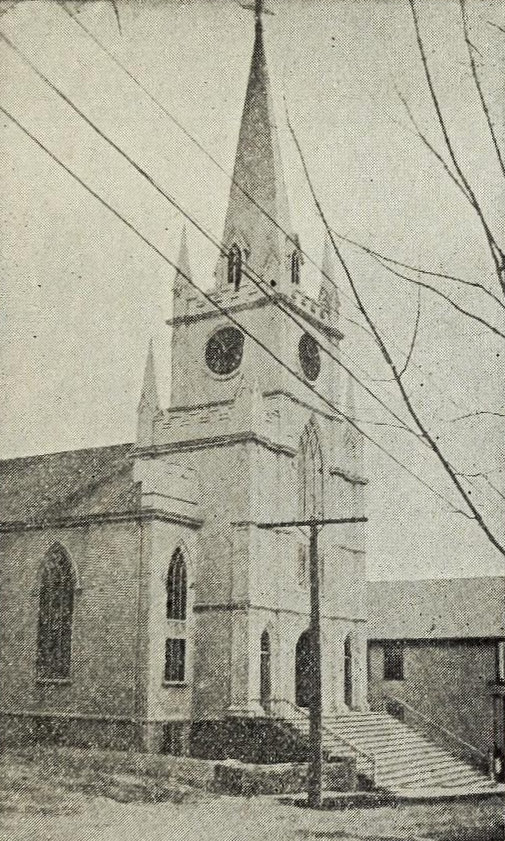 The church in 2015: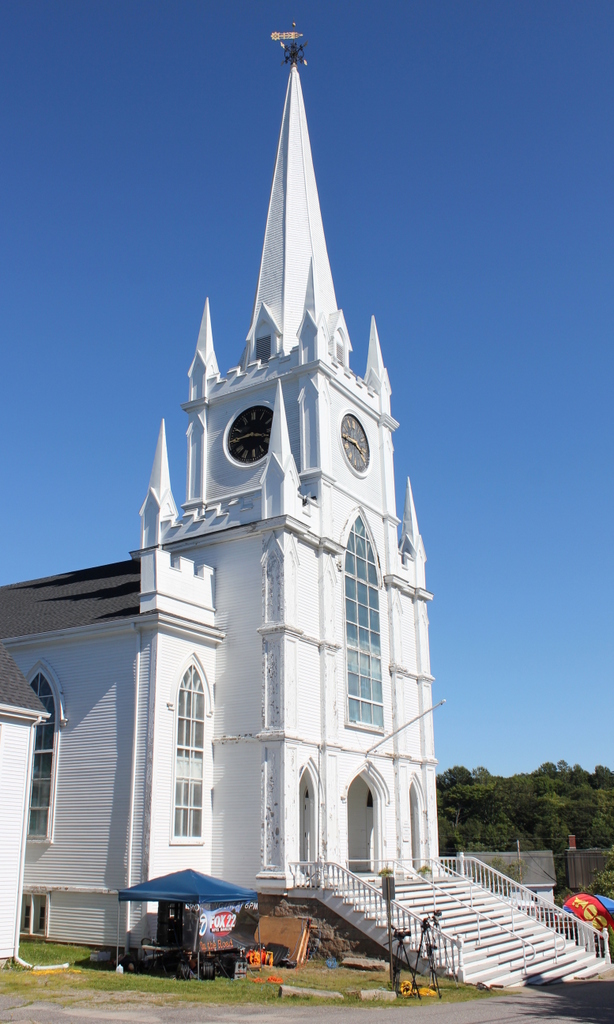 The town of Machias is one of the easternmost places in the United States, so this remote fishing village seems like a strange place to have one of the state's few examples of early 19th century Gothic Revival architecture.  The Centre Street Congregational Church has stood here overlooking the town since it was completed in 1837, and it was built based on designs by Richard Upjohn, a British-born architect who designed Gothic Revival churches throughout the United States.  Upjohn is better known for works such as Trinity Church at the corner of Broadway and Wall Street in New York and the Church of the Covenant in Boston, but this church in Machias predates both of those.
Since its completion nearly 180 years ago, the church has been remarkably well-preserved.  The only major exterior changes have been a clock in the tower, which was added in 1870, and stained glass windows, which were added in 1899, a few years before the first photo was taken.  The church even has its original bell, which was purchased used in Boston and originally came from Paul Revere's foundry.  Today, the historic building is still a major focal point in the town, and the 2015 photo shows the setup for the Machias Wild Blueberry Festival, a town-wide festival that is sponsored by the church.