The Warren Collins home and livery stables, on Boston Road in North Wilbraham, possibly around 1872. Image courtesy of the Wilbraham Public Library.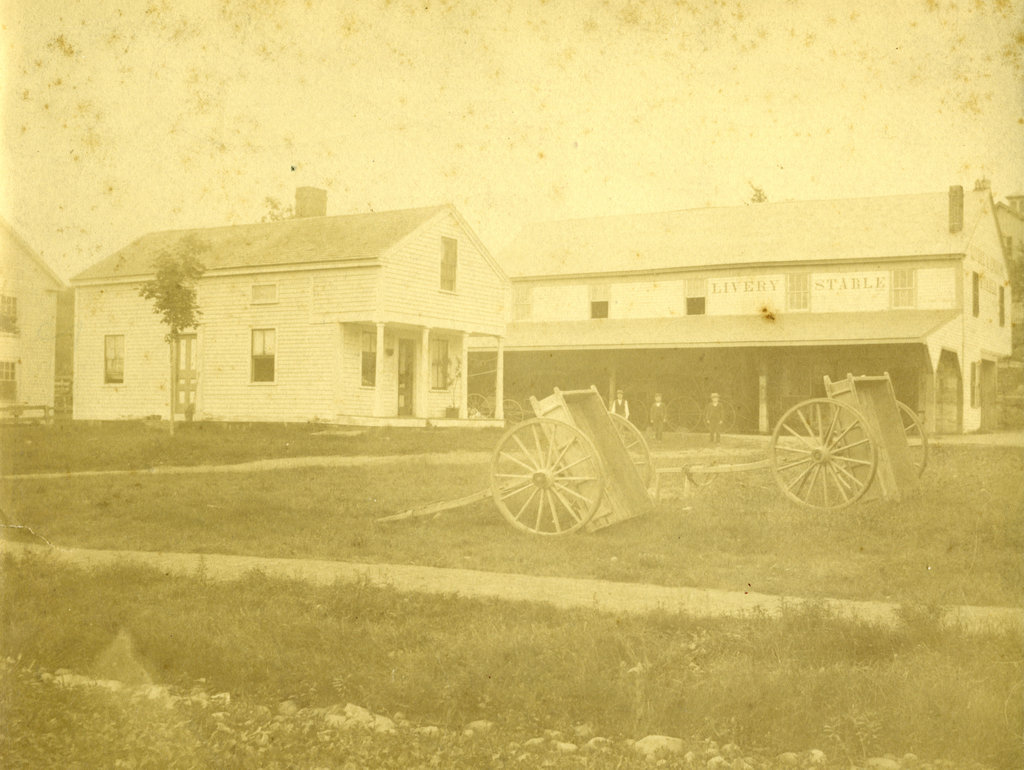 The scene in 2015: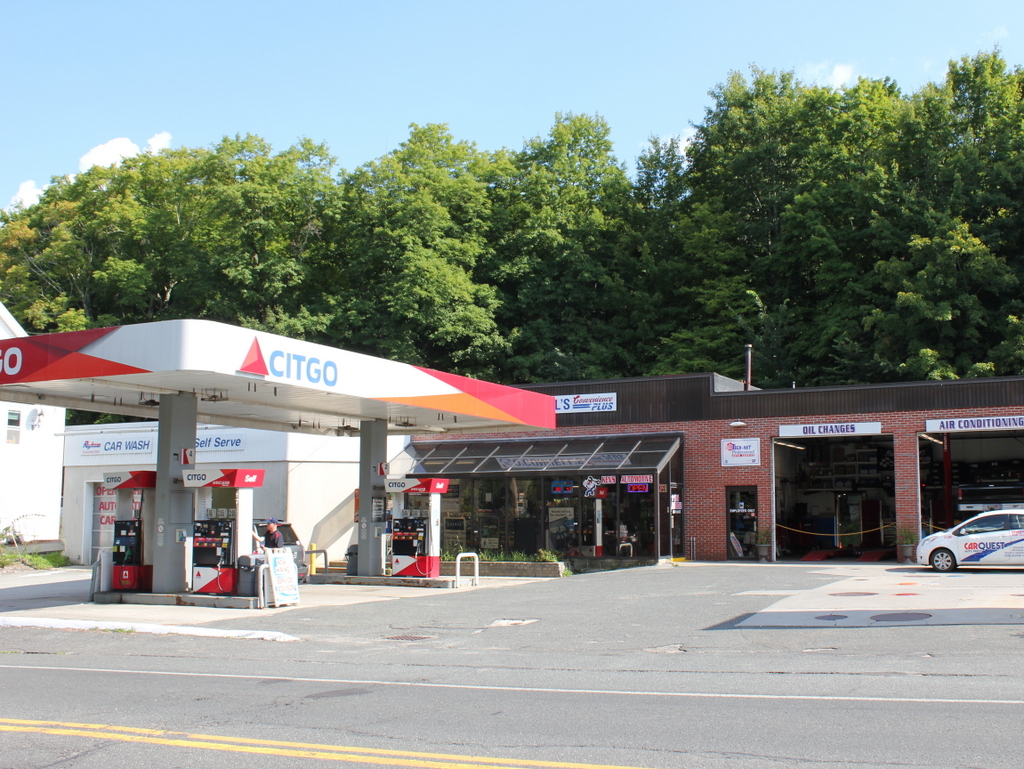 These buildings can be seen in the distance of the c.1900 photo in the previous post, which explains the history of the Collins Inn that once stood nearby.  This location was directly across the street from Wilbraham's only railroad station, and it was from here that Warren L. Collins operated a stagecoach line to the center of town, two miles away.  The livery stables in the background were probably used to house the horses for this line.  Given the nature of livery stables, it probably would have also been used to care for the horses of the inn's guests.
The one thing that is in question about this photo is the date. A copy of this image can be found online here, which is where the 1872 date comes from.  However, that date might be a little too early; the 1873 atlas of Hampden County includes an inset map of North Wilbraham, which was labeled as Collins Depot.  Neither of these buildings appear on the map, and a different building on the other side of the street is labeled as the livery stables.  Additionally, the Collins Inn was not built until 1874, and the 1964 History of Wilbraham book suggests that Collins built this livery stable at some point after opening the inn.  So, it seems more likely that the photo was taken either a little later in the decade or maybe in the 1880s.
Either way, there is not much left from the old photo.  Both the stables and the small house in the foreground are gone, but the basic business model is still going on here today.  Instead of feeding and caring for horses, the present-day business performs a very similar function, providing fuel and repairs for cars.  There also appears to be at least one surviving element from the original photo; the building on the far left looks like it is the same one that was standing there.