Collins Inn at the corner of Boston Road and Chapel Street in North Wilbraham, probably in the 1890s or early 1900s.  Image courtesy of the Wilbraham Public Library.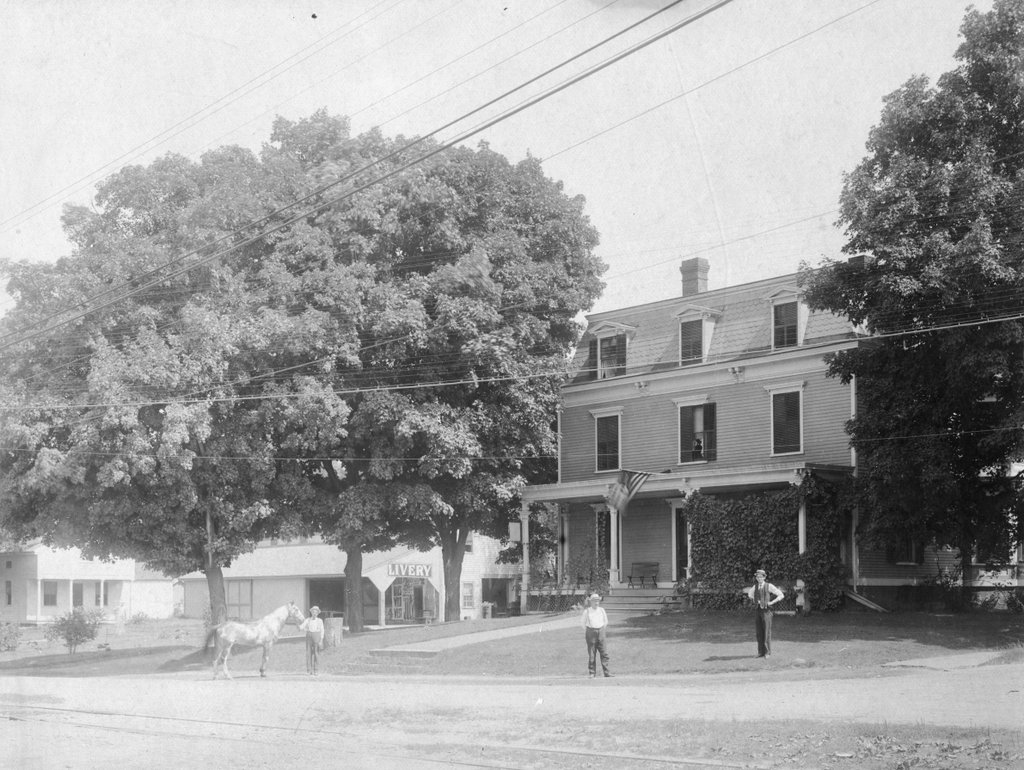 The scene in 2015: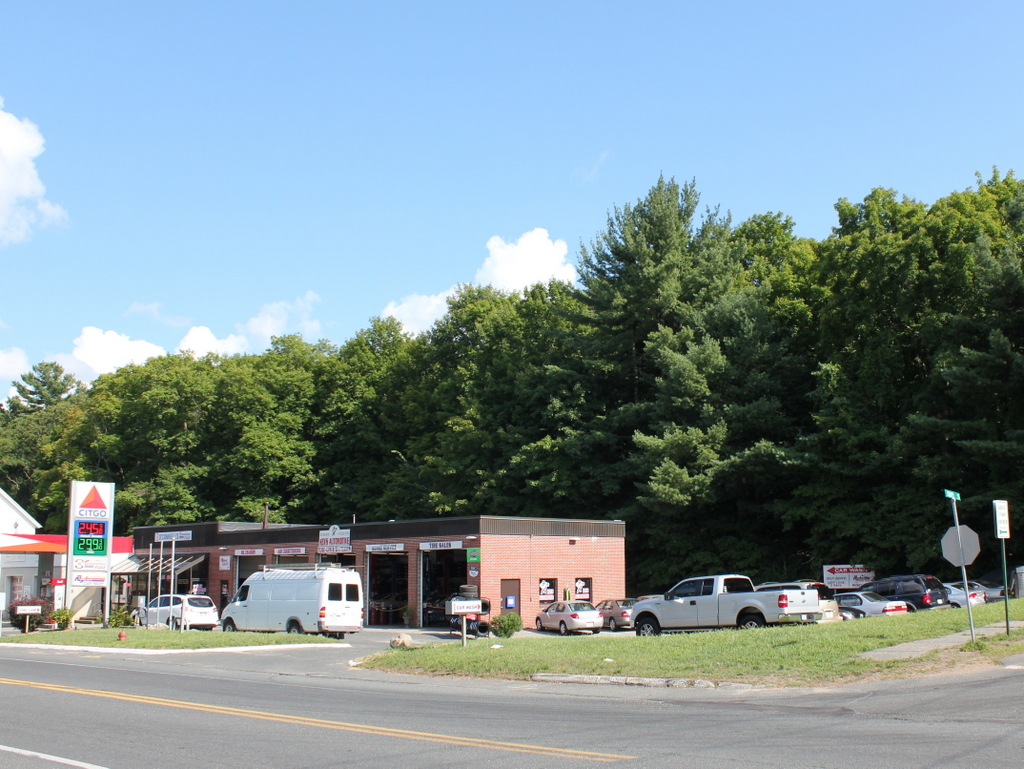 The historic center of the town of Wilbraham has always been along Main Street in the town's approximate geographic center.  When it was first settled in the 1700s, this was the ideal place for farming, but as changes in industrialization, transportation, and communication came about in the 1800s, the village of North Wilbraham gained prominence.  Its location on the banks of the Chicopee River and along the main road from Springfield to Boston made this area an important spot for industry and transportation.  In 1839, the Boston & Albany Railroad opened through here, with the North Wilbraham railroad station being located right across the street from here.
The building in the foreground of the first photo was the Collins Inn, which was opened in 1874 by Warren L. Collins.  It sat directly across Boston Road from the railroad station, and across Chapel Street from the Hollister Block, which at the time was used as a drugstore and post office.  In addition to the inn, Collins also operated a livery stable on the site, and ran a stagecoach line from here to the center of Wilbraham, about two miles away.
Aside from transportation, though, the Collins inn also offered Wilbraham another connection to the outside world – the telephone.  The telephone was invented in 1876, and within just four years a line was established from here to the center Wilbraham, at a cost of $30 per year for subscribers.  However, a few years later the cost increased to $100 per year (equivalent to over $2,400 today), and the service was discontinued because of a lack of families willing to pay.  When phone service was re-established in 1904, the Collins Inn became the town's telephone exchange office for the New England Telephone and Telegraph Company, serving 21 customers in Wilbraham.
The telephone exchange remained here until 1914, when it moved to a different building across the street.  Around the same time, the Collins Inn closed, although the building itself remained standing for some time.  The 1964 History of Wilbraham book indicates that it was still standing at the time, although today its former location is now a parking lot.