The post office at the corner of Main and State Streets in Monson, around 1893. Image courtesy of the Monson Free Library.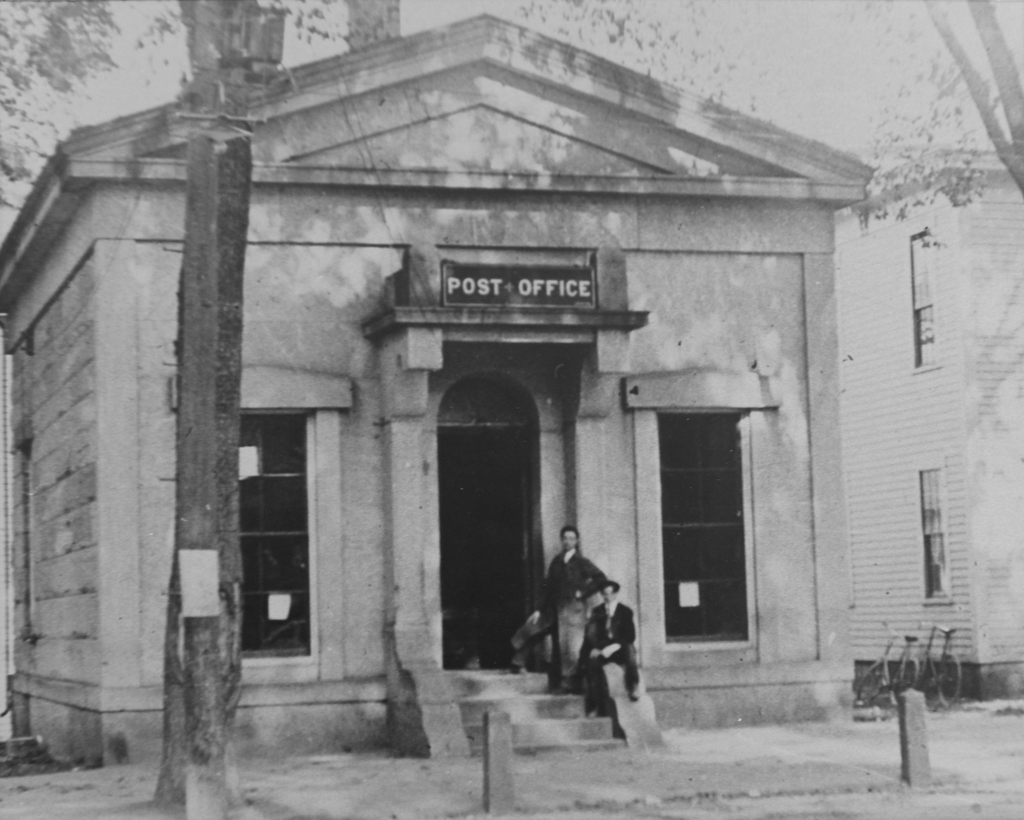 The scene in 2015: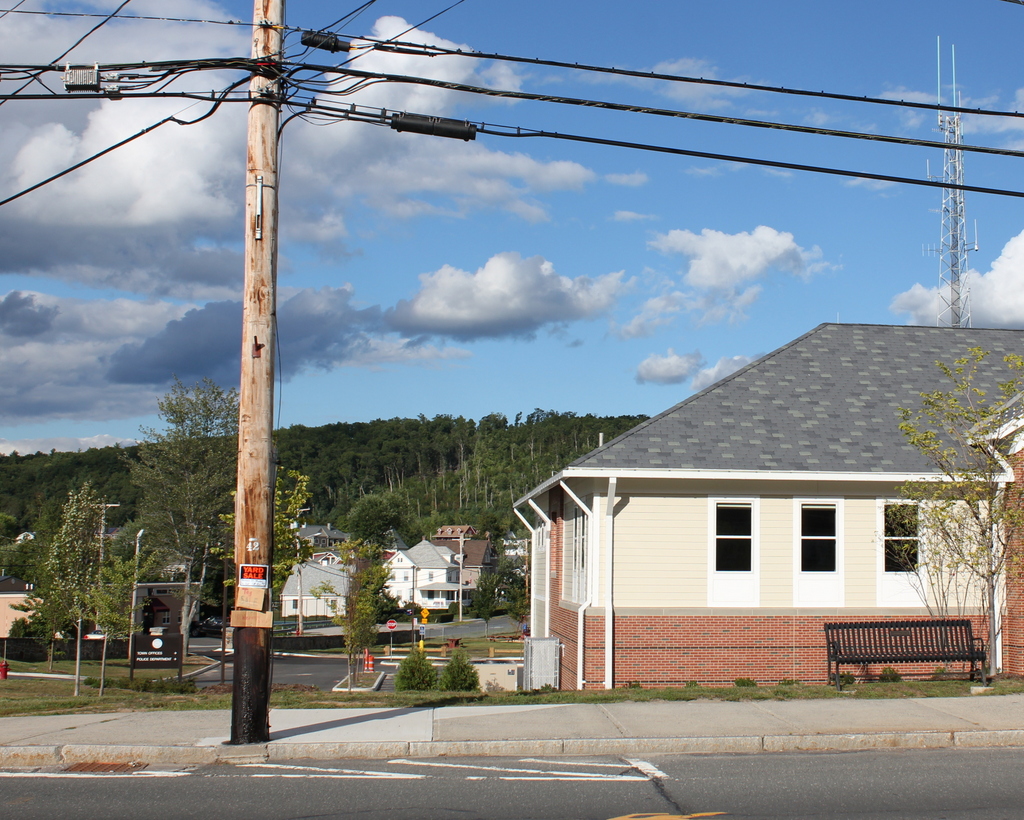 The building in the first photo was built in 1855 for the recently-established Monson National Bank.  In 1872, Monson Savings Bank was also created, and the two companies shared the same counter, tellers, and vault within this small building until 1893, when a larger one was completed just a short walk down Main Street from here.  That same year, the nearby Central Block, which housed the post office, was destroyed in a fire, so the post office was moved to the recently-vacated bank building.  It later moved back to the Central Block location when a new building was completed on the site.
I don't know exactly when it was demolished, but it would have been sometime before 1925, when the original Monson High School was built here.  The school building was converted into the town offices in the early 1990s, but it sustained heavy damage in the une 1, 2011 tornado, and it was demolished in 2013.  A new town office building, seen to the right in the 015 photo, was completed earlier in the year.