The main entrance to the Boston Public Library on Dartmouth Street, around 1907. Image courtesy of the Library of Congress, Detroit Publishing Company Collection.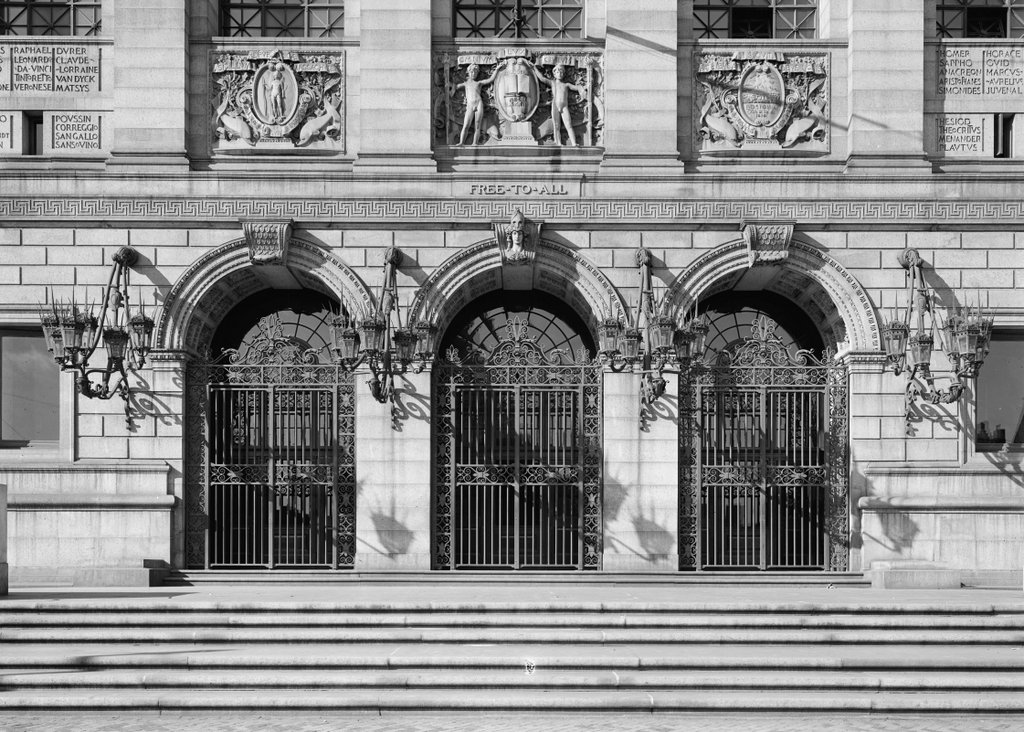 The library in 2015: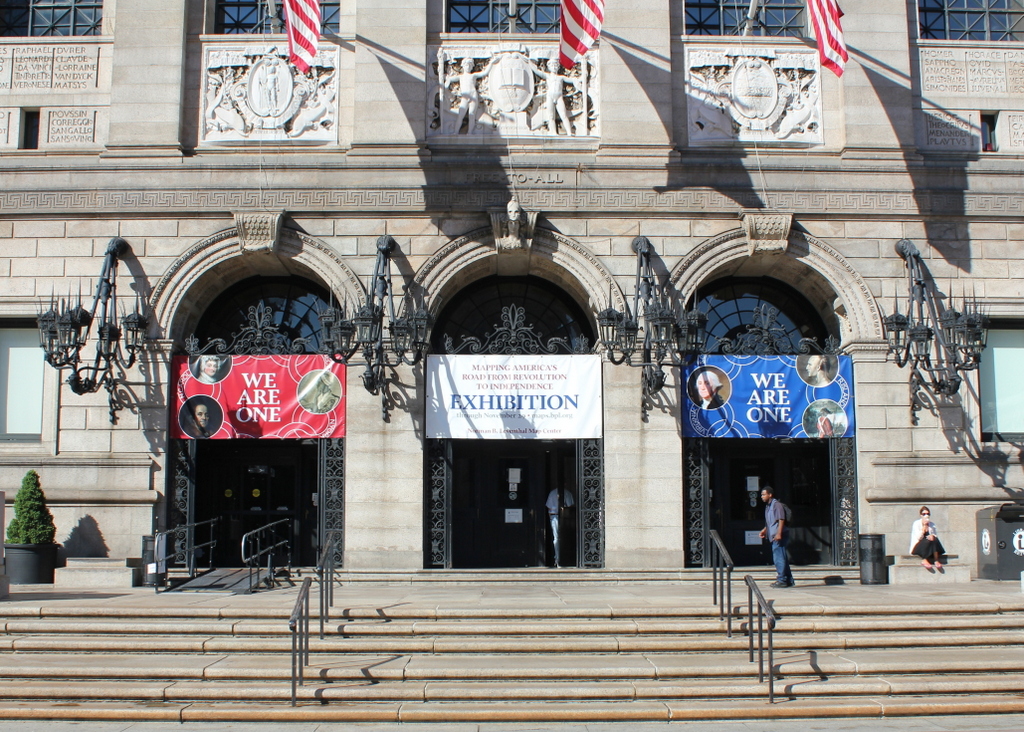 These photos show the detail of the entrance to the Boston Public Library's main branch at Copley Square.  The history of the library building is explained in more detail in this post, but it was completed in 1895 and served as a precursor to many similar libraries across the country in the early 20th century.  The main entrance reflects the building's Renaissance Revival architecture, which includes a symmetrical design with arched doorways, as seen here.  Above the central arch is the head of Athena, which was carved by famed sculptors Domingo Mora and Augustus Saint-Gaudens, and further up are three relief sculptures that were also carved by Saint-Gaudens.  The central one features the seal of the Boston Public Library, with a banner above it reading "Lux Omnium Civium," or "The Light of the People."  To the left is the seal of Massachusetts, and to the right is the seal of the city of Boston.
The building was designed by Charles McKim of the firm McKim, Mead & White, and it is named the McKim Building in honor of him.  Over 120 years after its completion, it has seen few changes, as the two photos show here.  It was expanded in 1972 to accommodate the library's growing collections, but there were no major alterations to the original section, and it still Boston's central library as well as a major architectural landmark in the city.