The railroad station on Washington Street in Monson, probably in the 1890s. Image courtesy of the Monson Free Library.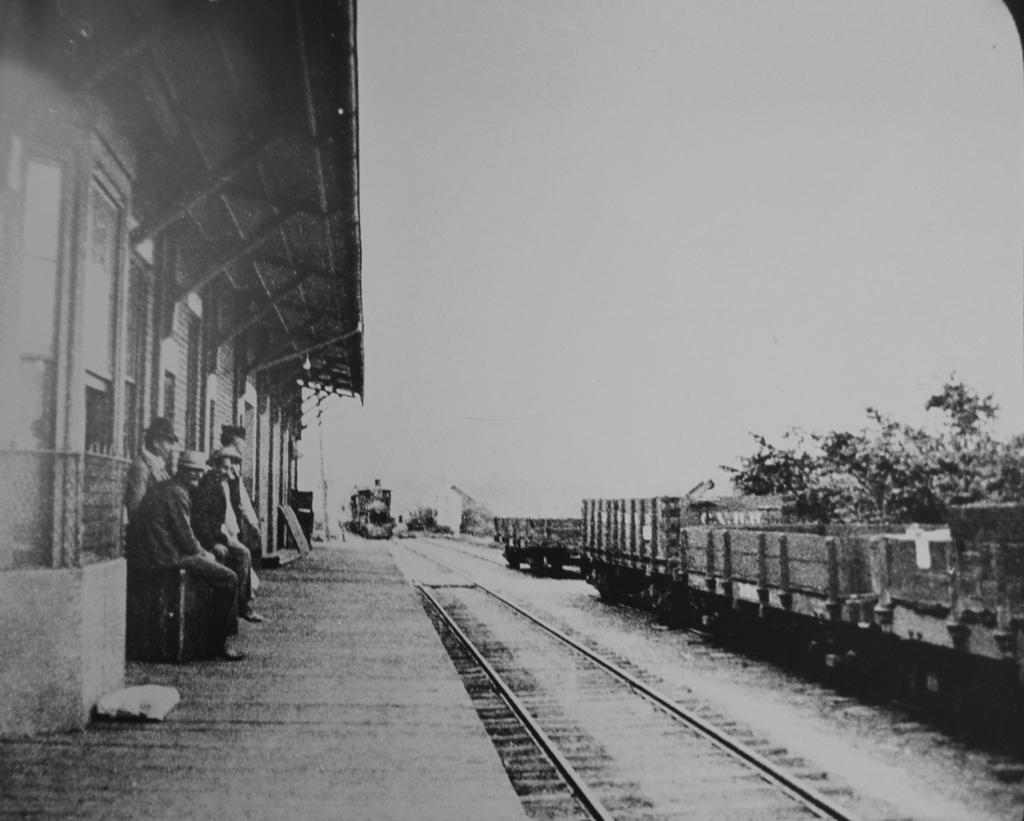 The site of the station in 2015: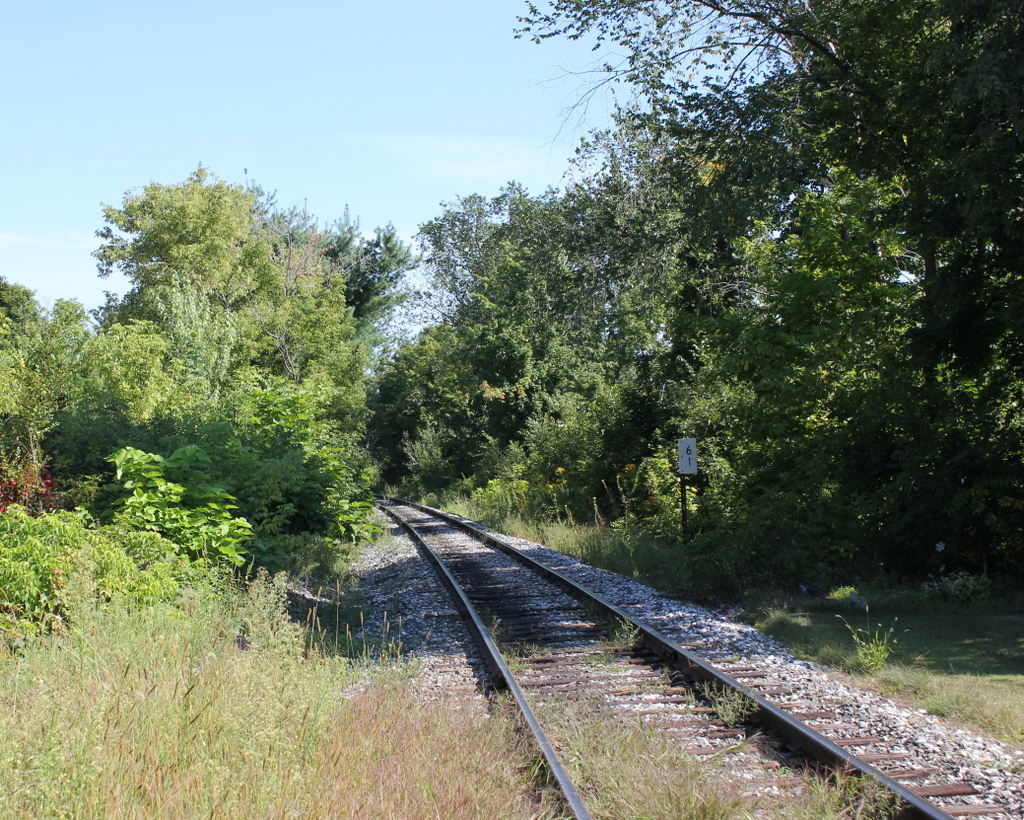 Railroads first came to Monson in 1839, when the Western Railroad opened between Springfield and Worcester.  It cut across the extreme northwestern corner of the town, though, and the nearest station was in Palmer, about four miles from Monson's town center.  It would be another 11 years before rail service came to the center of Monson, with the completion of the New London, Willimantic, and Palmer Railroad.  It was renamed the New London Northern Railroad in 1861, and was leased to the Central Vermont Railroad in 1871.  The frequent name changes actually help to date the first photo; one of the cars had the abbreviation "C.V.R.R." on the back, which indicates it was probably taken before (or very soon after) the company was renamed the Central Vermont Railway in 1899.
Over time, the Central Vermont operated four stations in Monson, but the main station was here on Washington Street, just a little north of the town center.  A 1934 timetable shows two scheduled passenger trains in each direction that stopped here daily; the two northbound trains left at 8:14 in the morning and 4:36 in the afternoon, and the southbound trains at 10:00 in the morning and 6:10 in the evening.  From here, town residents could travel on the line north to the Canadian border in Vermont, or south to New London in Connecticut, where they could connect with trains to New York City and points south.  They could also travel six minutes north to Palmer and take a Boston & Albany train east to Boston or west to upstate New York and beyond.
Passenger rail travel entered a steady decline after World War II, though, and by the 1950s railroads such as the Central Vermont were eliminating passenger service to small towns like Monson. The station was demolished in 1960, and today the site is vacant, although the old granite foundations of the station are still there.  Passenger trains did briefly return to this line from 1989 to 1995, when Amtrak ran their Montrealer train through here, but it did not make any stops in Monson.  Since 1995, the old Central Vermont has been operated by the New England Central Railroad, which runs several freight trains per day through Monson.