The Boston and Providence Depot at Park Square in Boston, around 1860. Image courtesy of the Boston Public Library.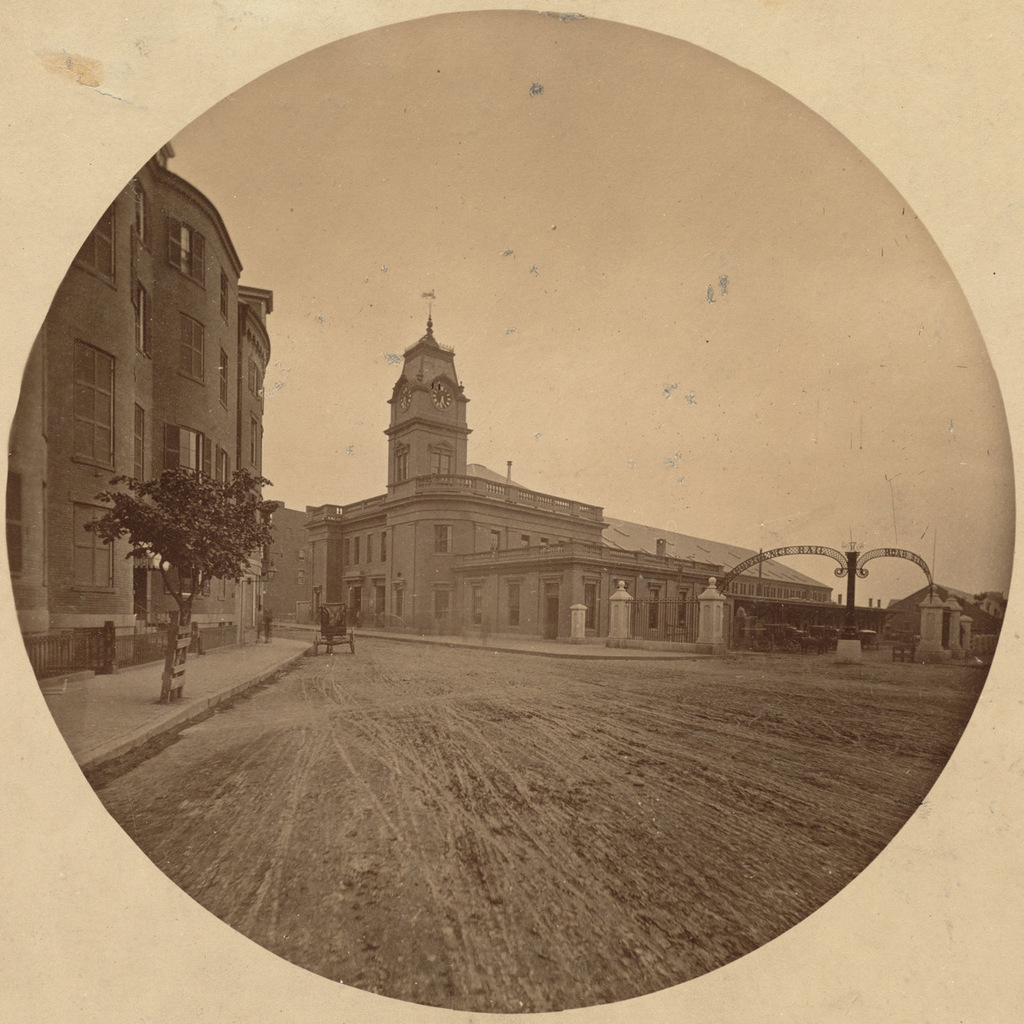 The station around 1885. Image courtesy of the Boston Public Library.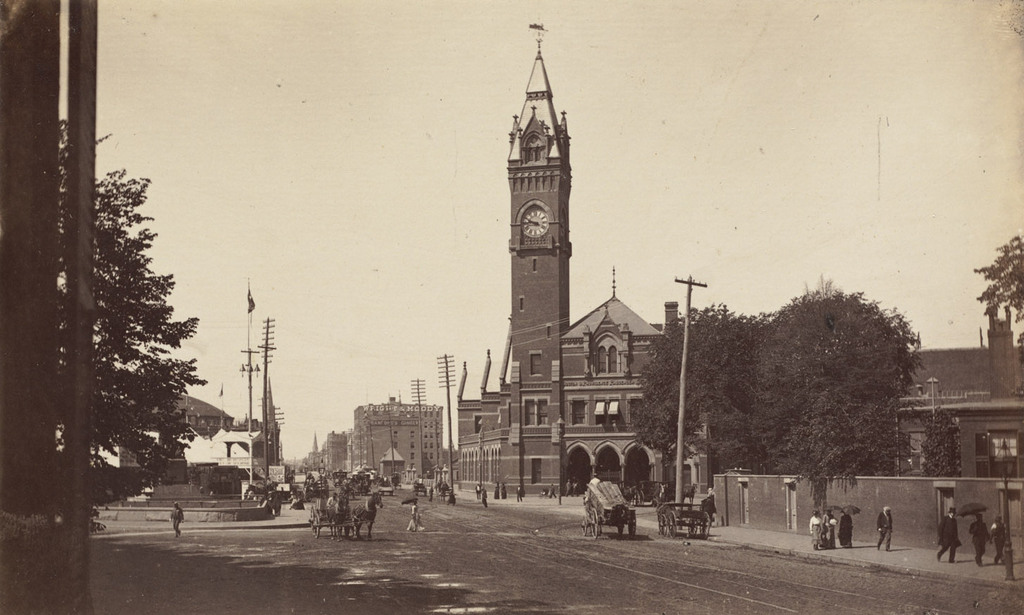 The scene in 2015: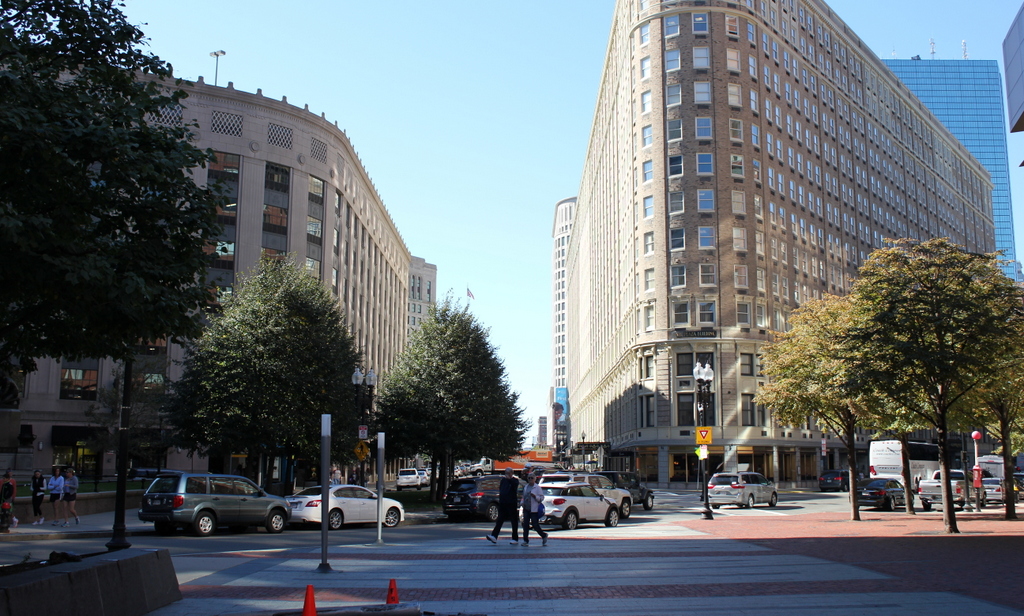 The Boston and Providence Railroad opened in 1835, at a time when Boston was still a peninsula connected to the mainland by a narrow isthmus. To avoid taking up scarce land, the railroad built a long trestle across the Back Bay, which at the time was a tidal marsh between Boston and Roxbury. The railroad terminal was built here at the edge of the water, at what eventually became Park Square.
The original station from the first photograph was demolished in the early 1870s so that the city could build Columbus Avenue, and it was replaced with the much larger station in the second photograph. In advertisements, it was hailed as "The Palace Depot of the World," and from here passengers could board a train for Providence, New York, and other points south. However, by the late 19th century there were eight different railroads serving Boston, each of which operated its own separate station. The four railroads on the north side all had terminals near where North Station would be be built in 1893, and three of the south side terminals were located in the immediate vicinity of today's South Station. The Providence and Worcester depot was the one outlier; it was on the south side, but it was a half mile away from the next closest station.
Because the multiple stations were both inconvenient for passengers and a waste of valuable property, the four south side railroads finally consolidated into South Station in 1899. This station and the tracks leading to it were closed, and the railroad, which by then had been leased to the New York, New Haven and Hartford, was rerouted onto new tracks, parallel to the Boston & Albany Railroad.
Today, none of the buildings from the first two photos are still standing. The site of the station is now the Boston Park Plaza Hotel, which was built in 1927 as the Hotel Statler Boston in the triangular block between Columbus Avenue, Park Plaza, and Arlington Street. The only visible remnant from the first photo is the Emancipation Memorial statue, which was added to Park Square in 1879 and can be seen on the far left of both photos.