Boylston Market, at the corner of Boylston and Washington Streets in Boston, around 1870. Image courtesy of the Boston Public Library.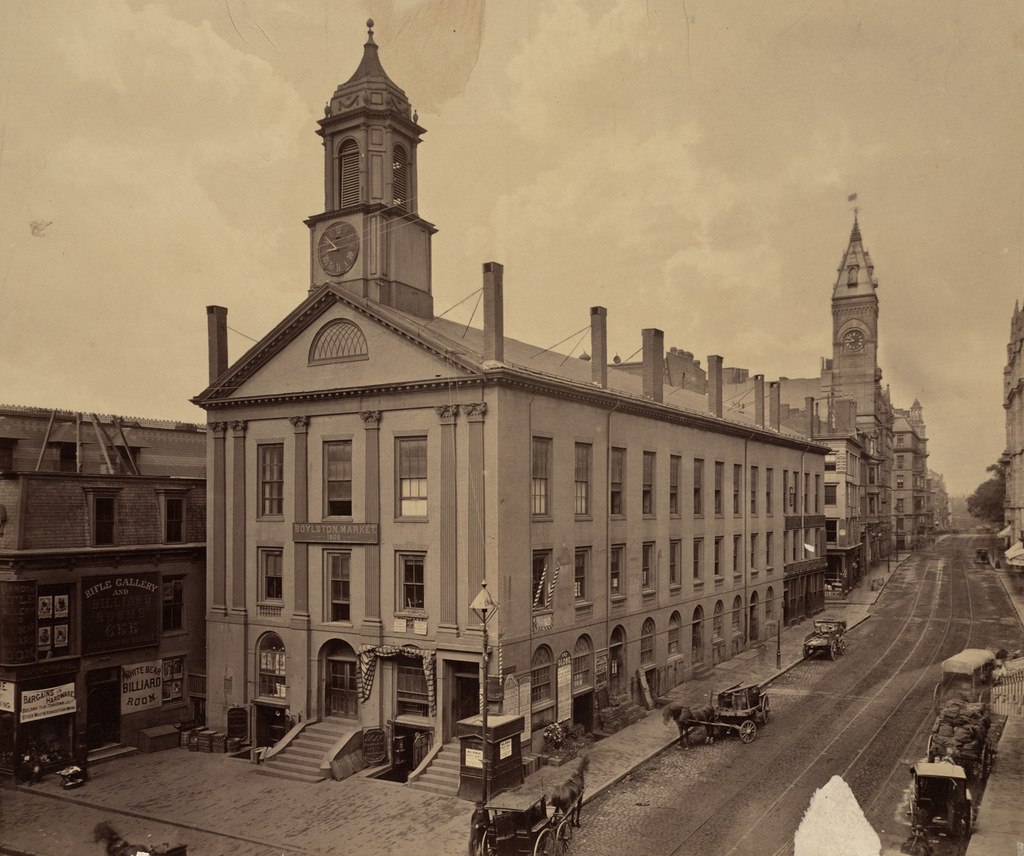 The scene in 2015: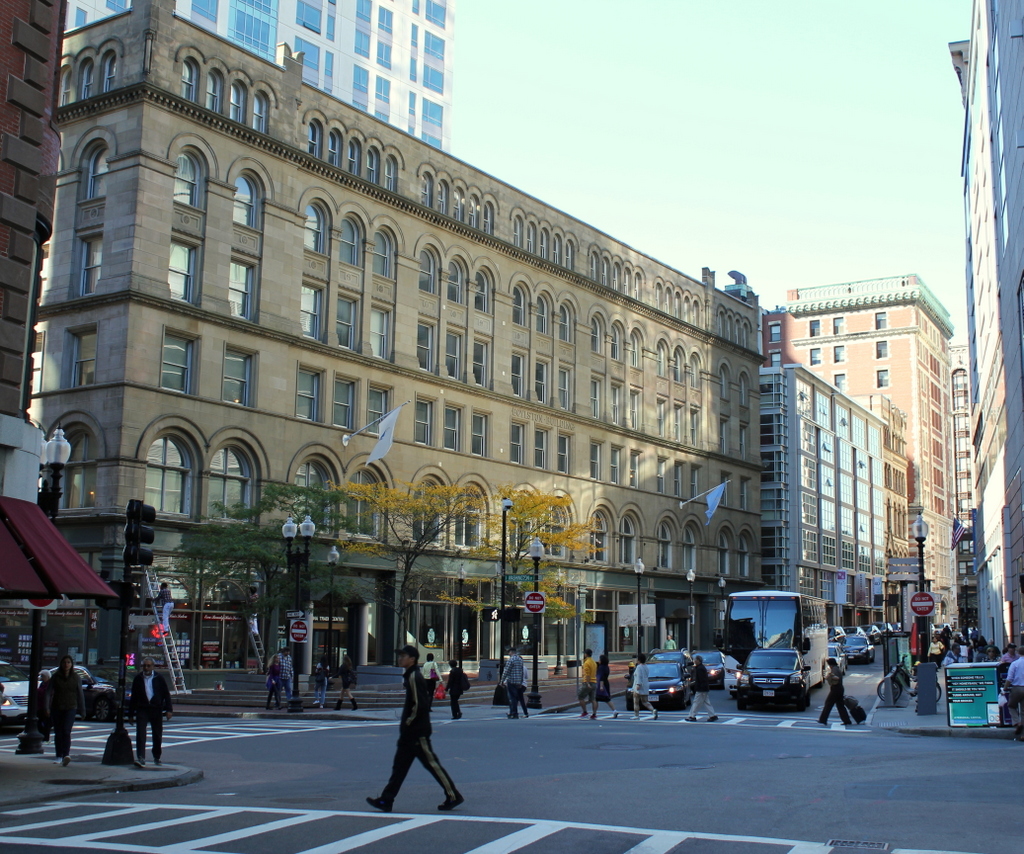 Boylston Market was built here in 1810, and it was designed by noted architect Charles Bulfinch. It functioned as a market on the first floor, and a meeting space and performance hall on the third floor, known as Boylston Hall. Both the building and the street were named for Ward Nicholas Boylston, a Boston philanthropist who gave substantial donations to Harvard in the early 19th century. Prior to its construction, the city's primary marketplace was Faneuil Hall, which was a considerable distance away from here. At the time, this area was in the southern end of the city, and some of its residents, including future president John Quincy Adams, formed the Boylston Market Association to built the market here
Aside from its use as a marketplace, the building was also used by organizations such as the Handel and Hadyn Society, which held concerts in the third floor hall, and the New England Anti-Slavery Society, which held conventions in the same hall. In 1859, it was expanded, and in 1870 it was moved 11 feet south away from Boylston Street. This is presumably why the building to the left in the first photo, home of the White Bear Billiard Room, has a sign that reads "Building to be Torn Down."
Although moving the large brick building was a significant undertaking, Boylston Market was demolished just 17 years later, in 1887. It was replaced by the Boylston Building, which served much the same function as its predecessor, with retail space on the first floor and warehouse and office space on the upper floors. As seen in the 2015 photo, it is still standing today, and it is listed on the National Register of Historic Places. There is at least one surviving element from the original building, though. The cupola was saved, and it now forms the steeple of the Calvary Methodist Church in the nearby town of Arlington.