The original home of Friendly Ice Cream, at 161 Boston Road in Springfield, around 1938-1939. Image courtesy of the Springfield Building Department.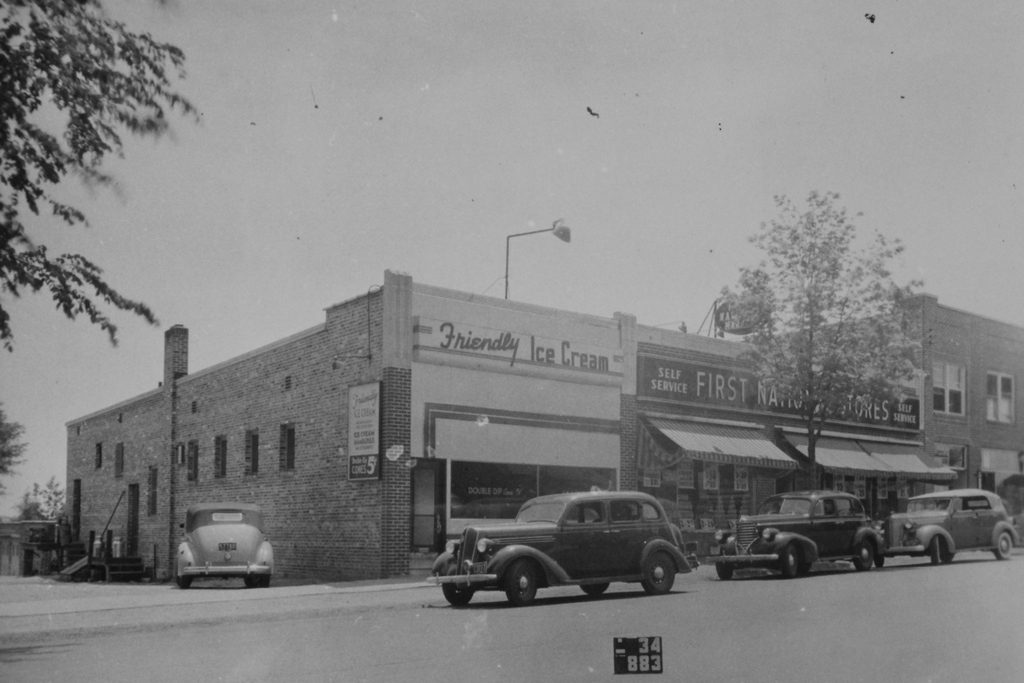 The scene in 2019: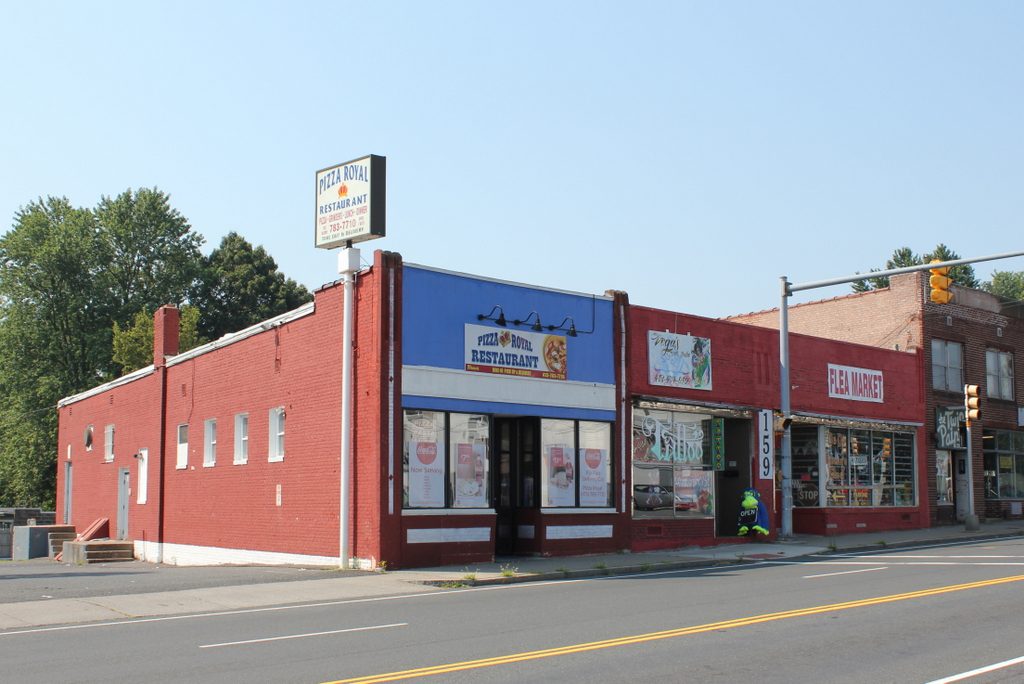 The first photo was taken only a few years after S. Prestley and Curtis Blake opened the first Friendly Ice Cream location here in Springfield's Pine Point neighborhood. In 1935, the two brothers, aged 20 and 18, respectively, borrowed $547 from their parents and opened the ice cream shop, charging 5 cents for a two scoop cone as the sign on the side of the building indicates. The business soon proved to be popular, and in 1940 they opened a second shop in West Springfield. By the early 1950s, they had 10 locations in the area, and when the Blake brothers sold the company in 1979, it had grown to over 500 restaurants. Today, the company operates 380 restaurants along the east coast from Maine to Florida.
The buildings in the first photo were probably built in the 1920s or early 1930s, when Pine Point was growing as a middle class residential neighborhood. As seen here and in this earlier post, these commercial buildings are all still standing, but the change in use has reflected some of the changes in the neighborhood over the years. The original Friendly's has long since closed, and its storefront is now a pizza restaurant, and to the right the First National supermarket has been divided into two smaller storefronts. Directly across the street from here was Nora's Variety Store, a Pine Point fixture for many years that, likewise, has closed, and now stands vacant.