Facing Province Street from Province Court in Boston, in July 1901. Image courtesy of the Boston Public Library.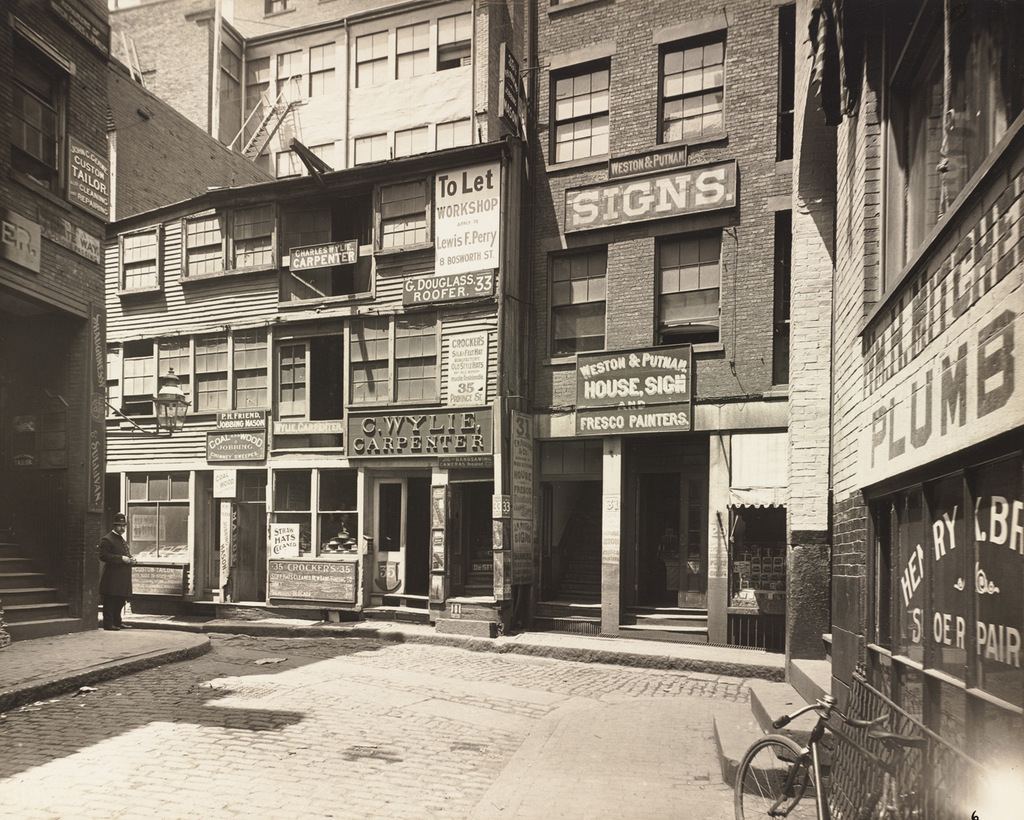 The scene in 2015: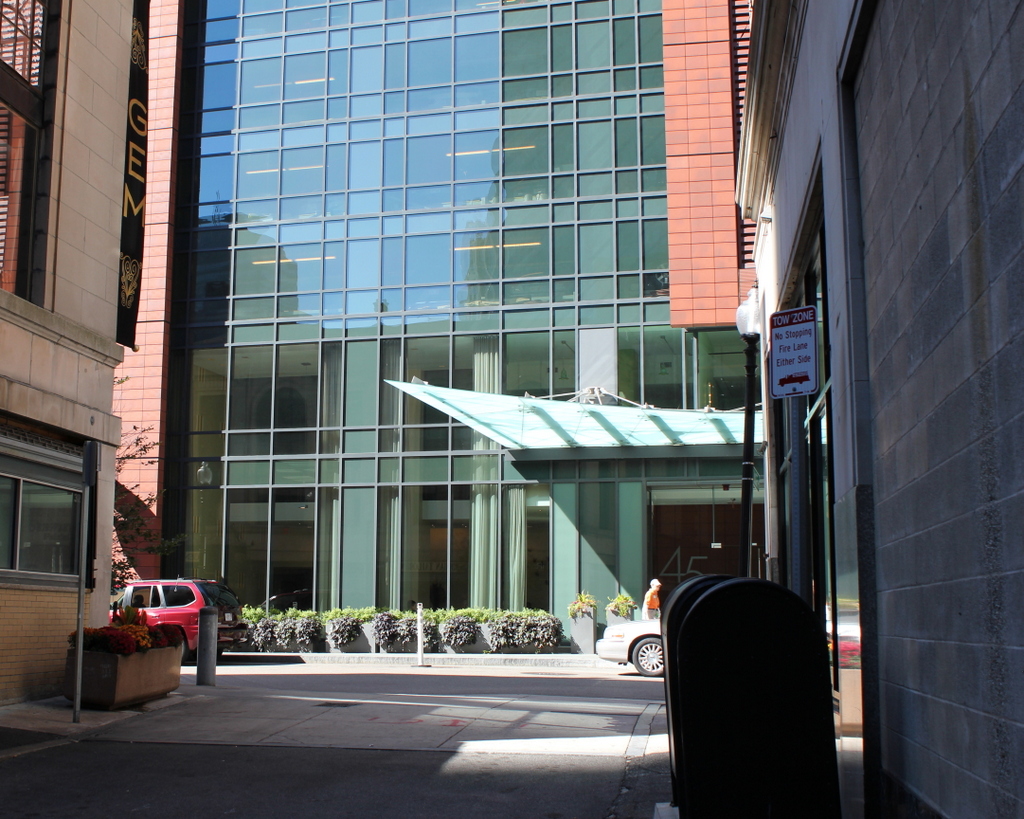 These photos were taken facing the opposite direction from the ones in the previous post, and they give a glimpse into how Boston once looked along the old alleys and side streets of downtown Boston. Tucked away from the main commercial centers in the city, this area was home to less glamorous but nonetheless important businesses like plumbers, painters, roofers, carpenters, sign makers, chimney sweepers, tailors, and hat cleaners, as the signs here show.
None of these buildings are still standing today. The one on the right was demolished around 1922, when the present Province Building was built there. In the center, the wooden building along Province Street was demolished by 1908, and today most of the west side of the street is occupied by 45 Providence Street, a 30-story condominium building in the center of the 2015 photo.