Looking down Province Court from Province Street in Boston, in July 1901. Image courtesy of the Boston Public Library.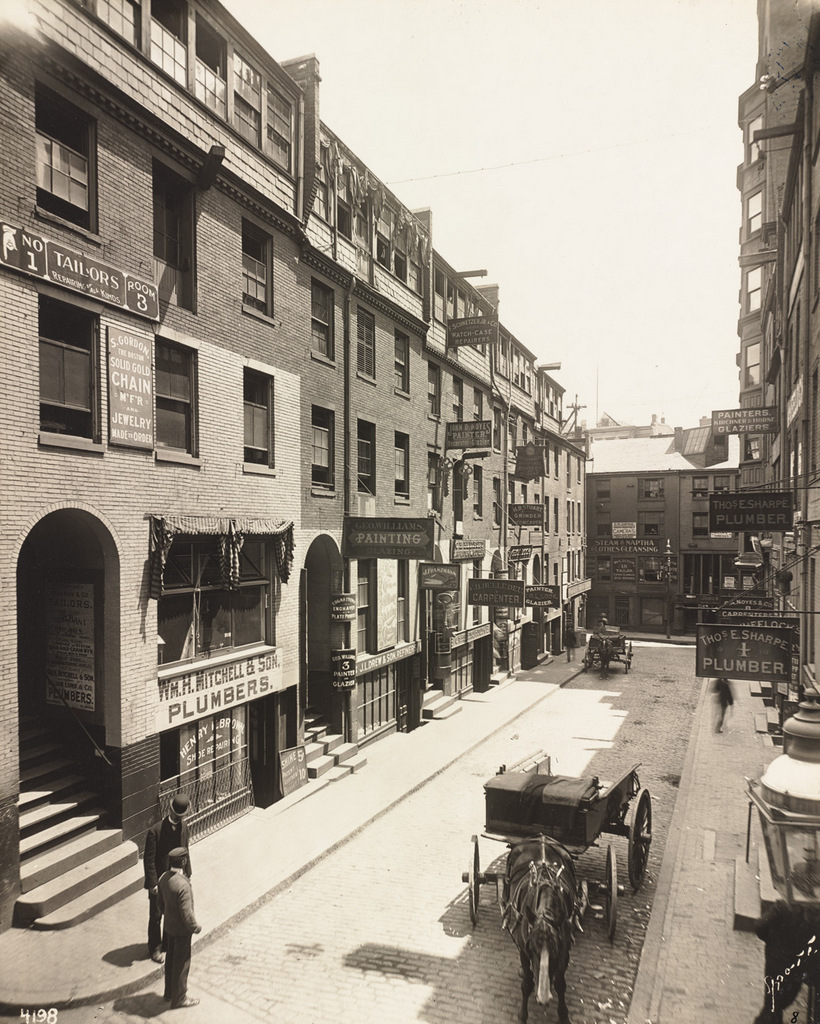 Province Court in 2015: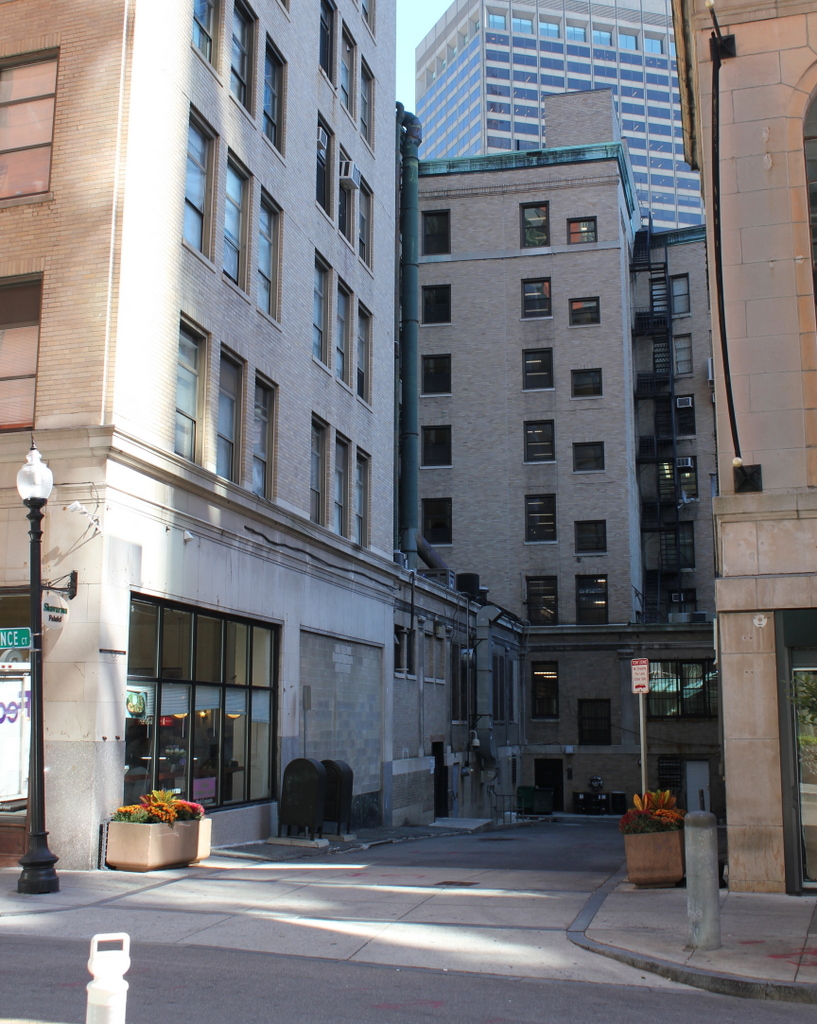 Province Court was once part of a maze of alleys in the block between Washington Street, School Street, Province Street, and Bromfield Street. Most of these are now gone, but Province Court is still here, functioning mainly as a service entrance for the surrounding buildings. When the first photo was taken, though, this area was much busier. In contrast to the busy shopping district on nearby Washington Street, Province Court was more of a blue collar area, with signs advertising a number of tradesmen, including plumbers, painters, carpenters, and tailors.
Both Province Court and Province Street were named for the Province House, a colonial mansion that was built here in 1679. For most of the 18th century, it served as the home of the colonial governors of Massachusetts, which is why early maps show Province Street as being named Governors Alley. The house burned in 1864 and was mostly demolished, although one of the walls was left standing and was incorporated into the buildings on the left side of the 1901 photo. Most of these buildings, including the remaining section of the Province House, were demolished in 1922 to build the Province Building,which is still standing today to the left and the center of the 2015 scene.