The twin houses at 50-52 Mattoon Street in Springfield, around 1938-1939. Image courtesy of the Springfield Preservation Trust.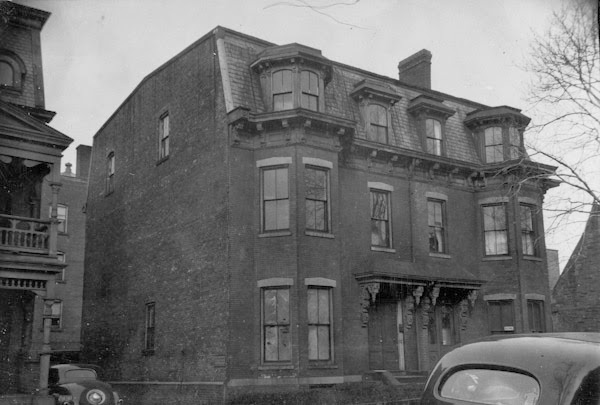 The houses in 2015: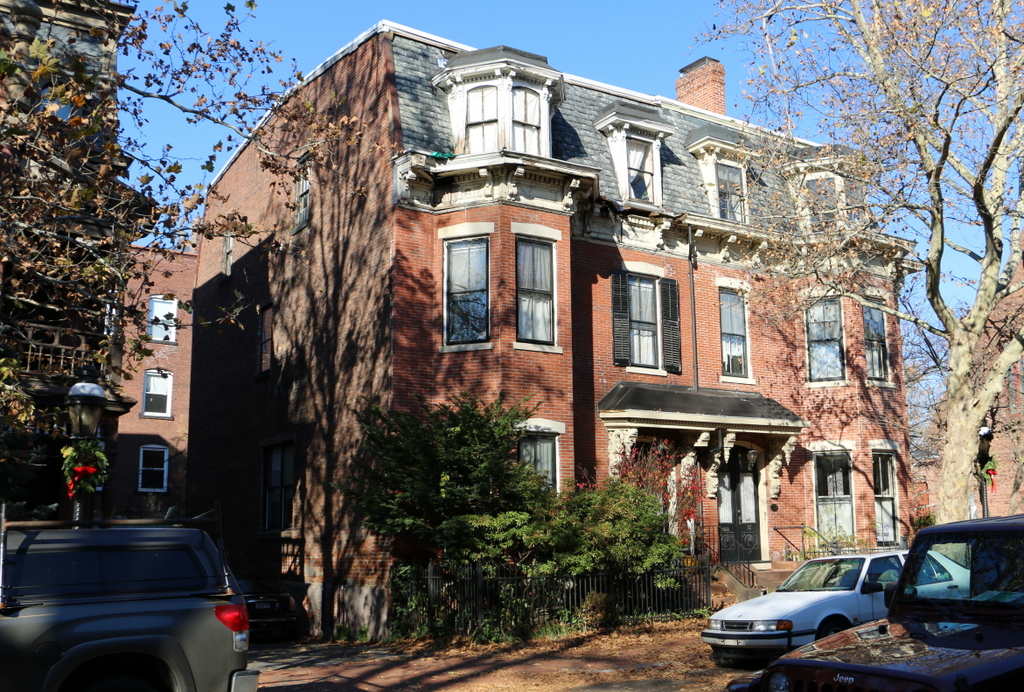 These two houses are among the earlier ones built on Mattoon Street, and their architecture is among the finest on the street. The one on the right, number 52, was built first, around 1872, for furniture dealer Julius A. Eldredge and his wife Catherine. A year later, the matching house on the left was completed, giving the front of the building its symmetrical design. By the 1900 census, the house on the left was owned by Thomas and Margaret Keating, two Irish immigrants who lived here with their three children. The one on the right was rented by Horace and Martha Eddy, their son Arthur, his wife Florence, and their infant son Lawrence.
By the 1940 census, just after the first photo was taken, the situation here was very different. I could not find any available data on the house on the left, but the one on the right was, like many other on the street at the time, used as a rooming house. It was rented for $65 a month by Alice LeBlanc, a French-Canadian immigrant who sublet the house to 11 lodgers, as the census described them. The census also lists their occupations, which included a baker, machinist, waitress, janitor, and a department store clerk. Their salaries are also listed, which reflected an economy that was still recovering from the Great Depression; they ranged from the waitress's $440 annual income to the baker's comparatively princely $1540 earnings (in 2016 dollars these equate to about $7,500 and $26,000, respectively).
When the Massachusetts Historical Commission filed reports on the historic Mattoon Street houses in the early 1970s, most were in a state of disrepair, except for the house on the right here. In their report on it, they remarked that "It is the only existing structure on the street to be rehabilitated and stands as an example of excellence for other owners to strive for." Thankfully, in the years since, the other owners have followed suit, and today the entire street has been restored to its former elegance and is listed on the National Register of Historic Places.