The twin houses at 42-44 Mattoon Street in Springfield, around 1938-1939. Image courtesy of the Springfield Preservation Trust.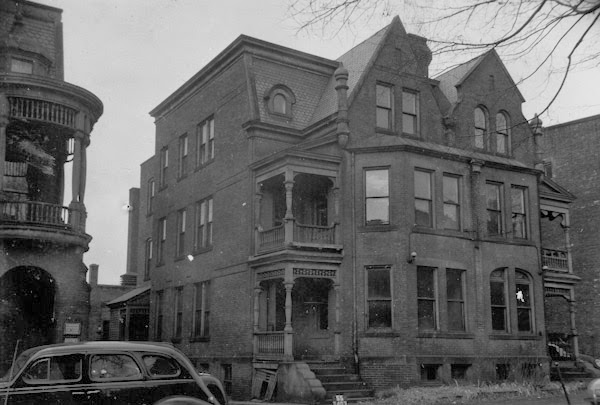 The scene in 2015: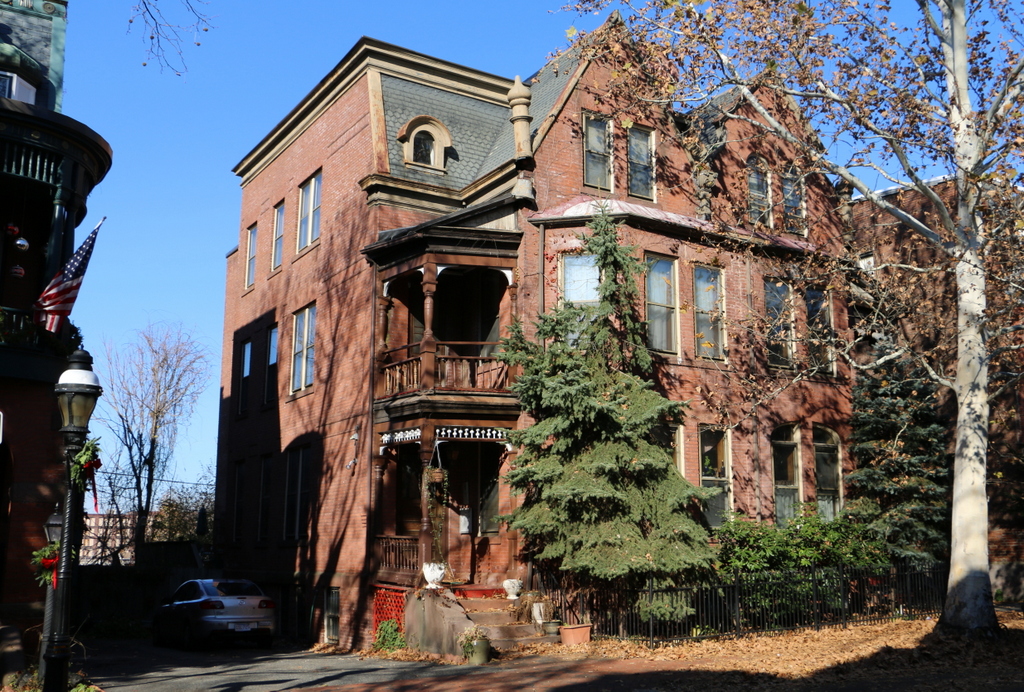 These two houses are architecturally very similar to the neighboring house to the left, and all were built in 1888 and owned by Lebbeus C. Smith. Together, they were among the last houses to be built on Mattoon Street in the 19th century, and they are the only examples of Queen Anne architecture on the street. The 1900 census shows that, like many of the other homes on Mattoon Street at the time, they were used as rooming houses. The one on the left, number 42, was rented by 68 year old dressmaker Mary W. Chamberlain, who in turn sublet the house to nine roomers, whose occupations included several shoe factory workers, clothing salesmen, a dry goods salesman, a telephone inspector, a barber, and a student. The house on the right was similarly crowded; in 1900 it was rented by Canadian immigrants John and Elizabeth Ashton and their daughter Dorothy, along with six roomers, which included two milliners, a dressmaker, a bookkeeper, and a dentist.
When the first photo was taken in the late 1930s, many of the homes on the street were still being used as rooming houses, and by the 1960s many were in disrepair. As mentioned in an earlier post, some of the townhouses on this side of the street were demolished in the early 1970s because of their poor condition. However, the remaining houses, including these ones, have since been restored. and are now part of the Quadrangle-Mattoon Street Historic District on the National Register of Historic Places.