Author's note: Although the main focus of this blog is New England and the northeast, I sometimes include photos from other parts of the country. This is the first in a series of then and now photos of California that I took this past winter.
The San Francisco Ferry Building in the aftermath of the April 18, 1906 earthquake. Image courtesy of the Library of Congress, Detroit Publishing Company Collection.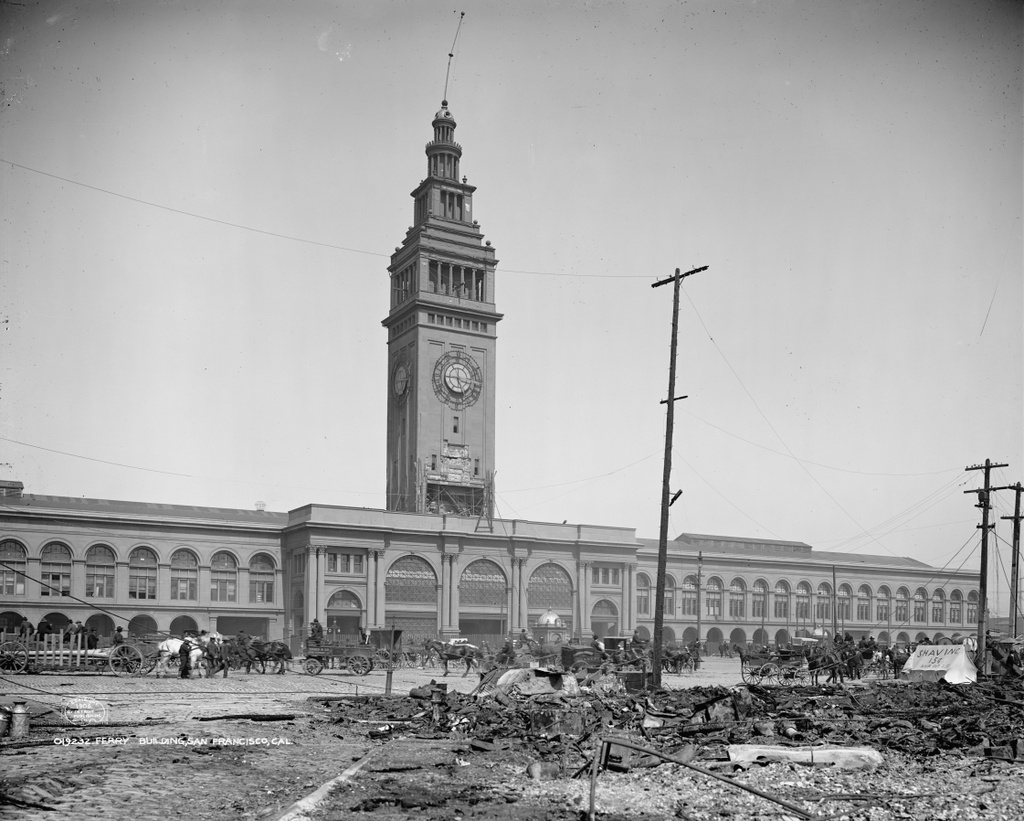 The Ferry Building in 2015: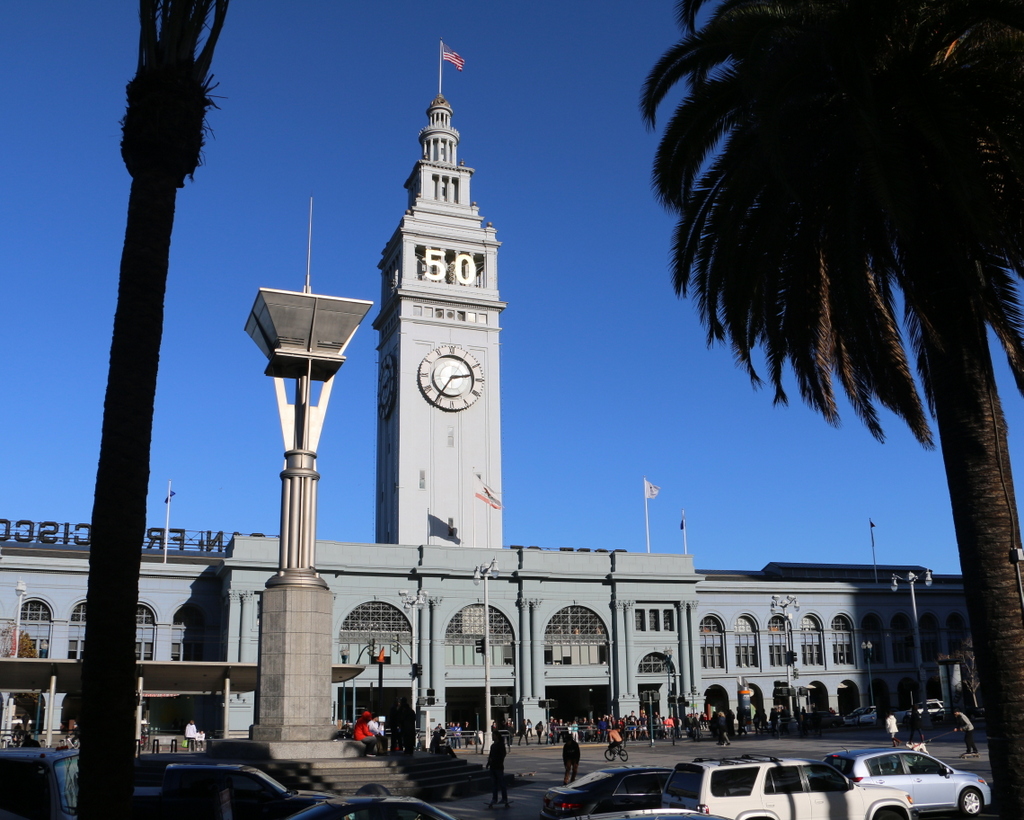 San Francisco is not an island, but for most transportation purposes it might as well be. Except for those traveling from the south, any approach to the city requires crossing either the San Francisco Bay on the eastern side of the city, or Golden Gate to the north. Prior to the construction of these bridges in the 1930s, the only way to do this was by ferry, and as a result this building was once among the busiest ferry terminals in the world.
The ferry terminal was built at the foot of Market Street along the present-day Embarcadero, and opened in 1898. Just a few years later, its durability was put to the test by the disastrous April 18, 1906 earthquake that, along with the resulting fires, destroyed much of the city. The first photo was probably taken only days after the earthquake, and it shows that, in contrast to the rubble and charred telephones in the foreground, the building survived with minimal damage. Interestingly, the first photo shows a makeshift barbershop on the far right side amidst the debris. The hand-written message on the side of the tent reads "Shaving 15¢" and, in smaller lettering, almost as an afterthought, is "Hair Cut 25¢."
In the years following the earthquake, the terminal continued to be a vital part of the city's transportation system until the completion of the Bay Bridge in 1936 and the Golden Gate Bridge the following year. Some ferries continued to operate out of here, but much of the interior was altered as passenger traffic declined. Another major change came in the 1950s, when the Embarcadero Freeway was built through here. Much like the Central Artery in Boston, this elevated highway cut off the city from the waterfront, and the ferry terminal was largely isolated.
The building survived another major earthquake in 1989, but the Embarcadero Freeway did not. It was heavily damaged in the earthquake, and was demolished in 1991 and replaced with light rail tracks that are visible in the distance of the second photo. At the same time, restoration work also began on the ferry terminal. Today, some ferries still depart from here, but the historic building is also used for office space and as a marketplace, and a year-round farmers' market is held in front of the building three times a week.