The building at the corner of Main and Union Streets in Springfield, around 1938-1939. Image courtesy of the Springfield Preservation Trust.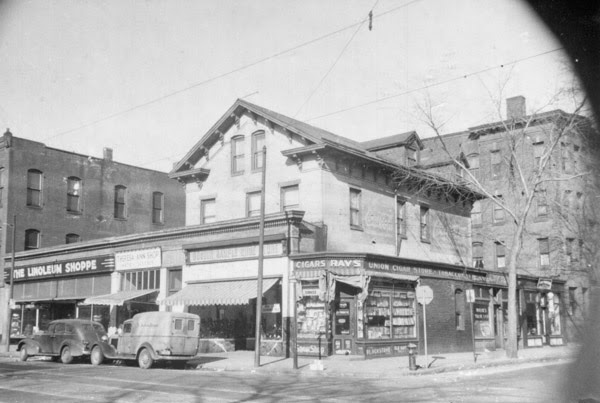 The scene in 2015: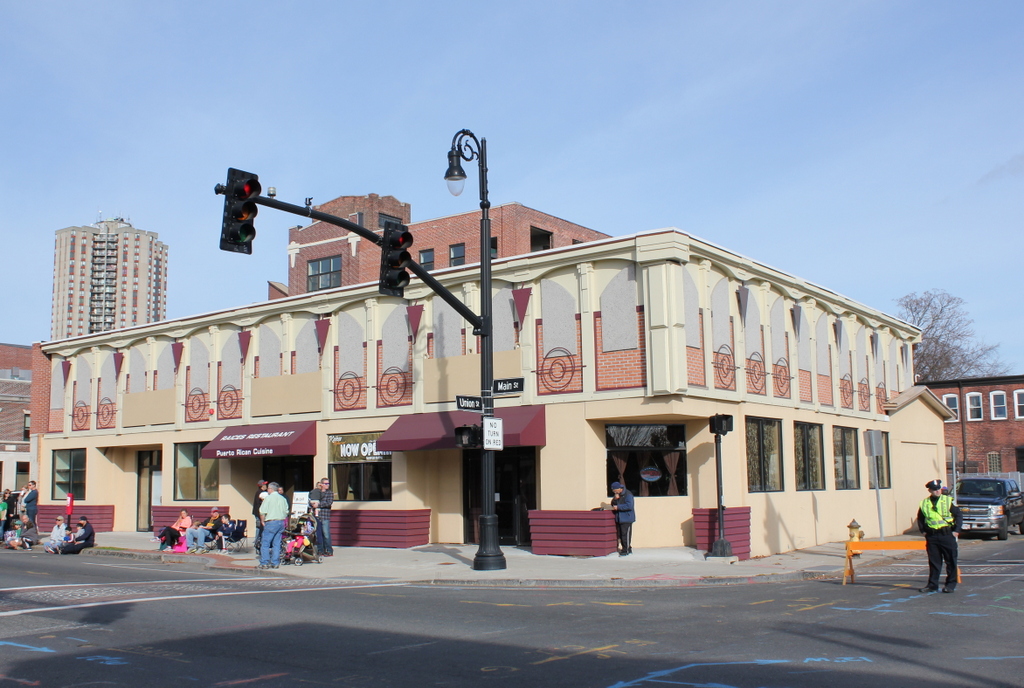 The section of Main Street south of State Street was once primarily residential, but as the city grew in the second half of the 19th century many of the homes were either demolished or, in many cases, had storefronts built in front of them. Based on its blend of Greek Revival and Italianate architectural styles, this house was probably built around the 1850s, but sometime around 1900-1910 the owners built a one-story commercial building around it, presumably incorporating the first floor of the house into the stores. This is similar to what happened to the John Avery House, a c.1825 house located diagonally across the street from here.
When the first photo was taken, the building had several commercial tenants, including The Linoleum Shoppe on the left and a cigar store on the right. The old house was still clearly visible at the time, but later taken down after a fire. The rest of the building was damaged in the June 1, 2011 tornado, and was subsequently renovated into its current appearance, as seen in the 2015 photo.