Old Saint Mary's Cathedral, at the corner of California Street and Grant Avenue, in the aftermath of the April 18, 1906 earthquake and fires. Image courtesy of the Library of Congress, Historic American Buildings Survey Collection.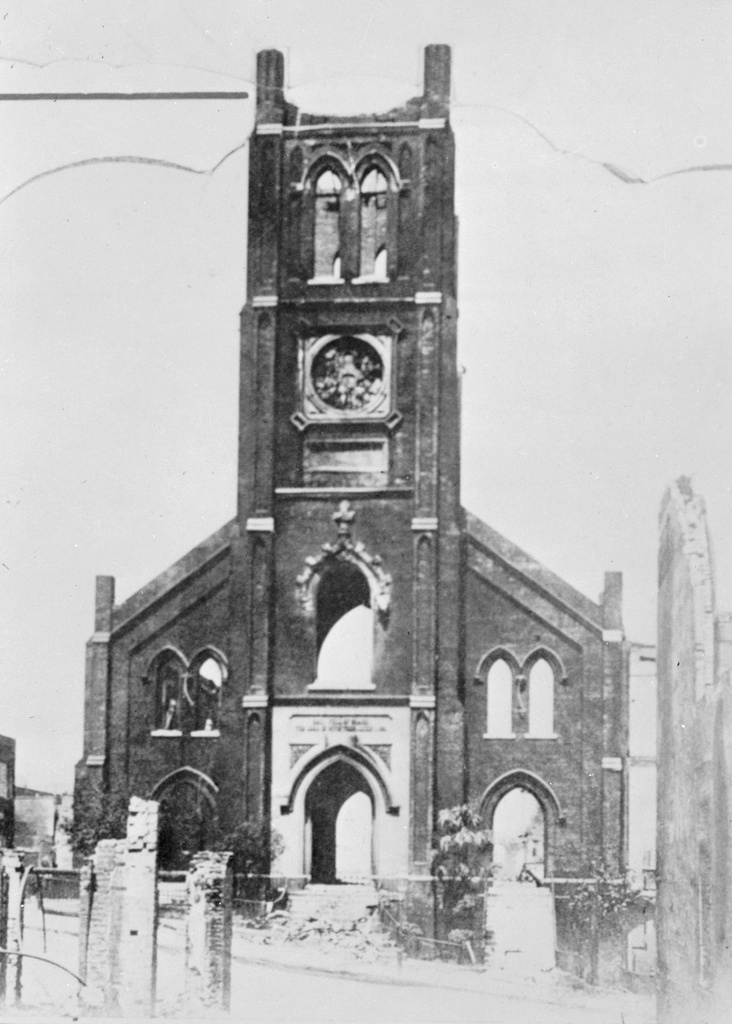 The church in 2015: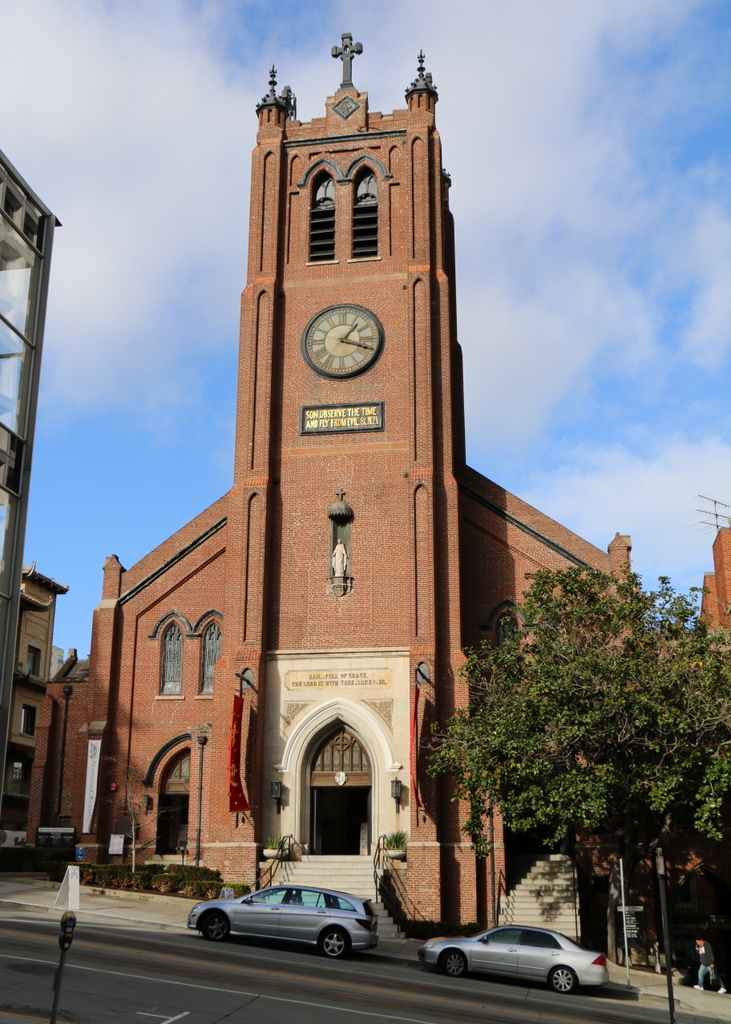 As mentioned in an earlier post, this church was built in 1854 as the first Catholic cathedral in San Francisco. The archdiocese moved to a new building in 1891, but Saint Mary's remained a parish church. In 1906, though, the building burned in the earthquake that destroyed much of the city. The first photo shows the church after the fire, with interior was completely gutted. The stained glass windows were gone, and the heat of the fire even melted the bells and the marble altar.
However, the brick walls withstood both the earthquake itself and the fires, and the church reopened in 1909 with a new interior. Over a century later, it remains an active congregation, and it is a prominent landmark in the middle of San Francisco's Chinatown neighborhood.
This post is part of a series of photos that I took in California this past winter. Click here to see the other posts in the "Lost New England Goes West" series.