Facing west across Portsmouth Square from Kearny Street in San Francisco, around 1866. Image courtesy of the Library of Congress, Lawrence & Houseworth Collection.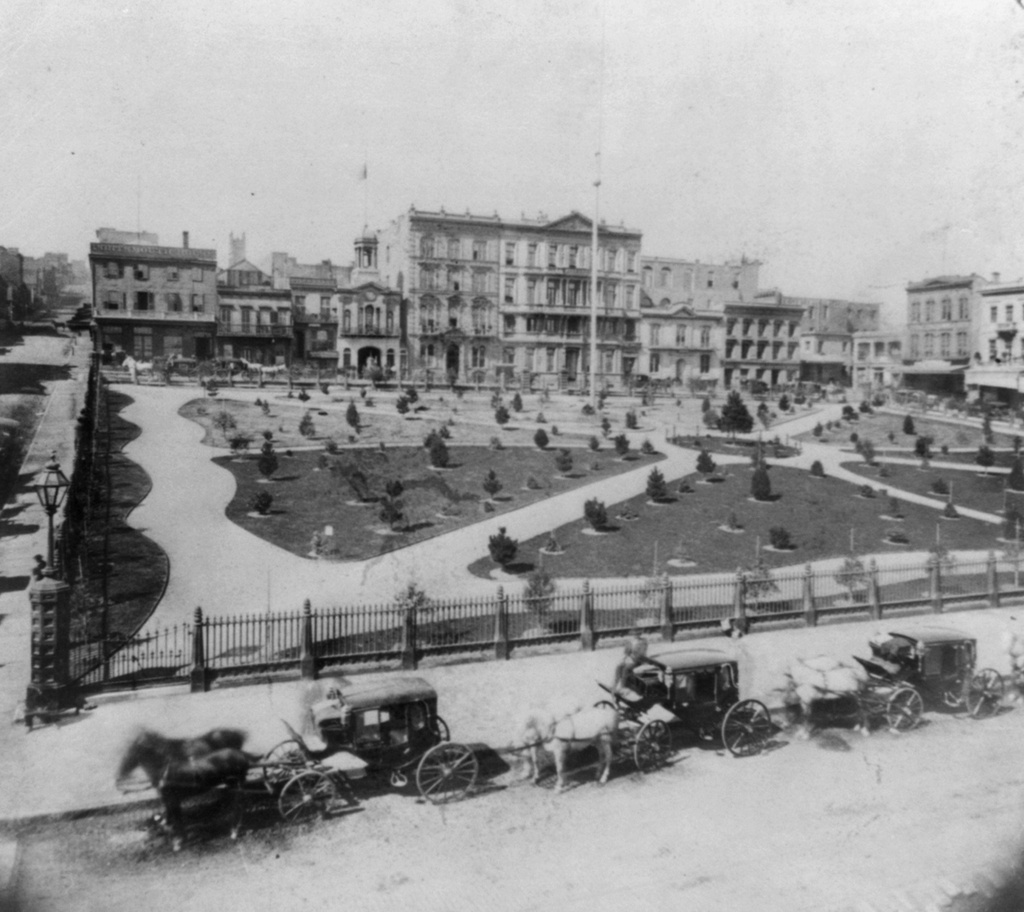 The scene in 2015: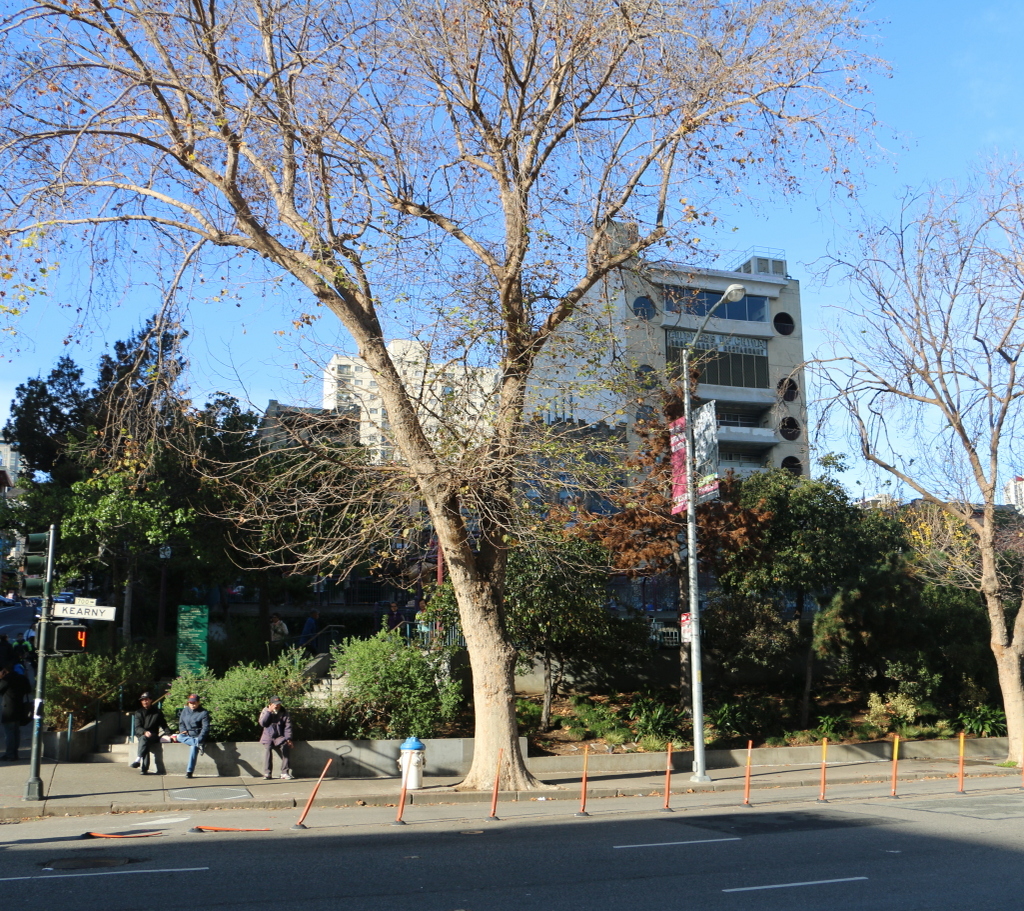 This earlier post shows Portsmouth Square in 1851, facing the north side of the square. Here, this first photo shows the west side of the square about 15 years later, after it had become a landscaped park. Anything from the first photo that was still standing 40 years later was destroyed in the 1906 earthquake; the photo in this earlier post shows the square, facing the opposite direction, in the aftermath of the disaster, when the square was covered in tents for displaced residents. Today, nothing is left from the original photo except for the square itself, which is still a public park and is located within the city's Chinatown neighborhood.
This post is part of a series of photos that I took in California this past winter. Click here to see the other posts in the "Lost New England Goes West" series.